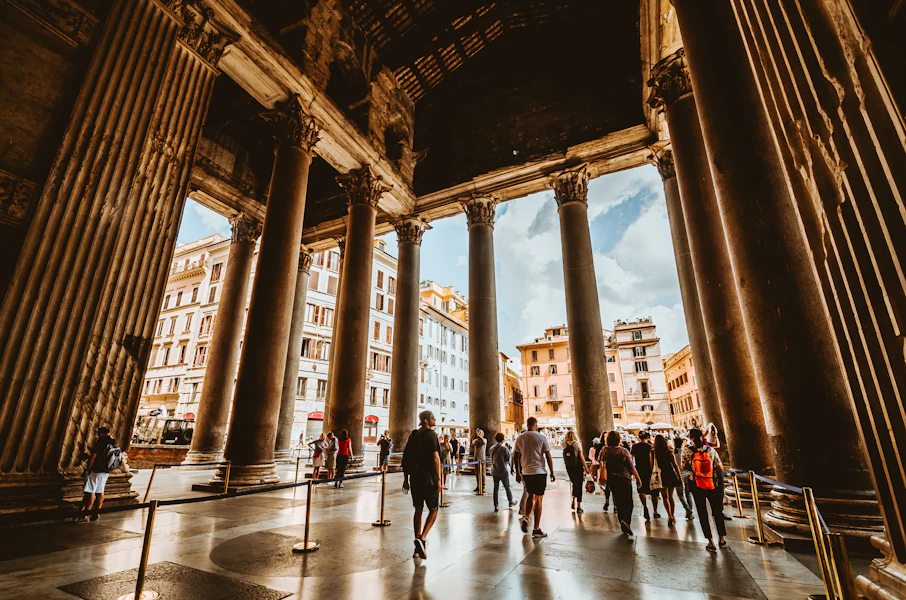 Rome Travel Guide 2022 | Attractions, Weather & More
Why Visit Rome
Rome is a fantastic mix of heritage, archeology, art, religion, and delightful food. While it is undeniably the most popular place to visit in Italy, it is also a city that has stayed loyal to itself – very much a place where locals live. Rome, the capital of one of the world's most powerful ancient empires, is a fascinating city that has motivated visitors to travel for centuries and remains a common choice for travelers of all kinds.
Top 10 Things to do in Rome
Rome Travel Essentials
Must-Know
Covid-19
Weather
When to Visit
What to Pack
Budget
Travel Tips
Free Things
Apps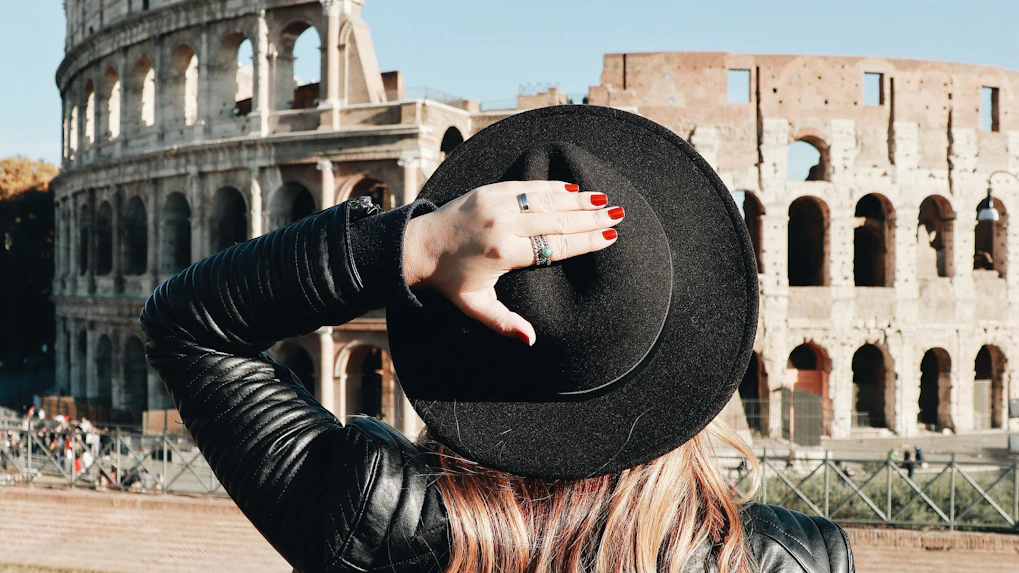 Travel Essentials in Rome
Language: Italian
Socket Type: Types C, F, and L
Currency: Euro | EUR | €
Country Code: + 39 06  (+39 indicates Italy, 06 indicates Rome)
Time Zone: Central European Standard Time (CET) - (GMT + 2)
Emergency Numbers: 113 - Police | 115 - Fire brigade | 118 - First aid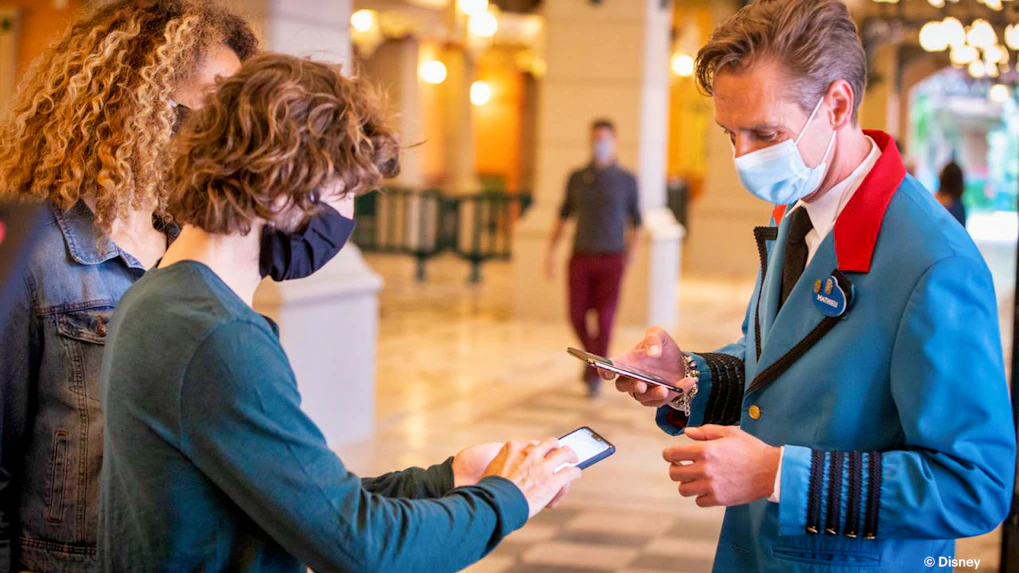 Covid-19 Measures in Rome
With the gradual decrease of Covid-19 cases around the world, the rules for entry into Italy have been significantly simplified.
Social distancing restrictions continue to exist, including on public transportation – with the exception of high-speed trains, which can operate at full capacity.
On March 1, 2022, Italy's border regulations will be significantly simplified. Countries are now rated based on your vaccination status rather than risk level. The current rules are in effect until April 30, 2022.
Here's everything you need to know about Covid-19 information in Rome >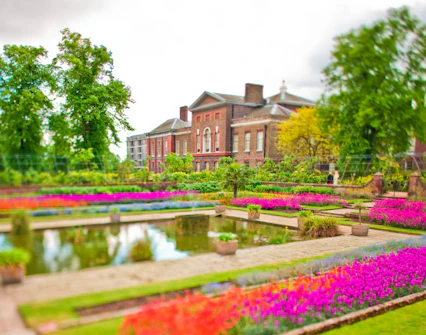 Spring in Rome
When: March to May
Average Temperatures: 10°C - 22°C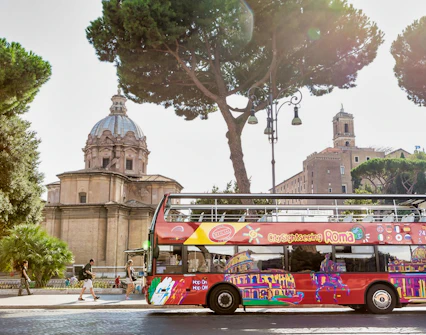 Summer in Rome
When: June to September
Average Temperatures: 16°C - 28°C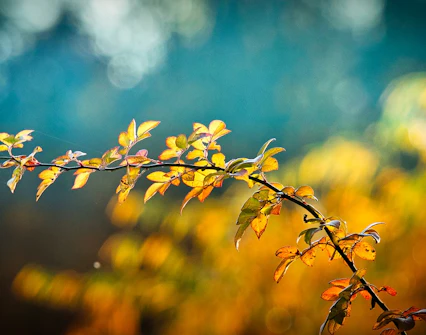 Autumn in Rome
When: October to November
Average Temperatures: 9°C to 21°C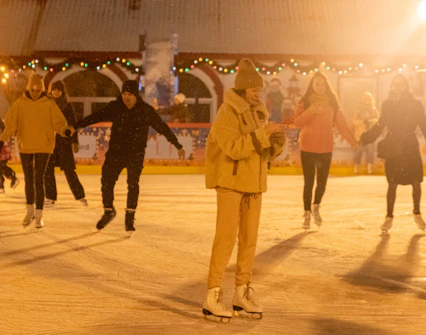 Winter in Rome
When: December to February
Average Temperature: 4°C to 15°C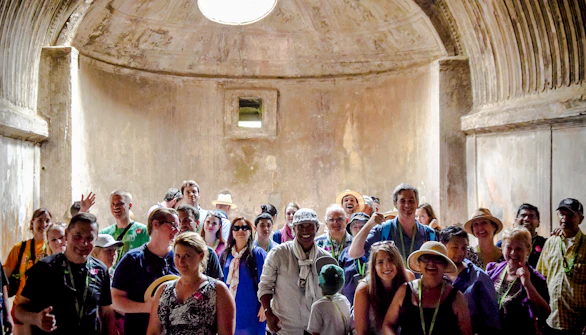 High Season
When: May to August
What to Expect:
Long lines are expected at museums, landmarks, and other tourist attractions.
During the High Season, expect maximum flight rates and elevated hotel occupancy.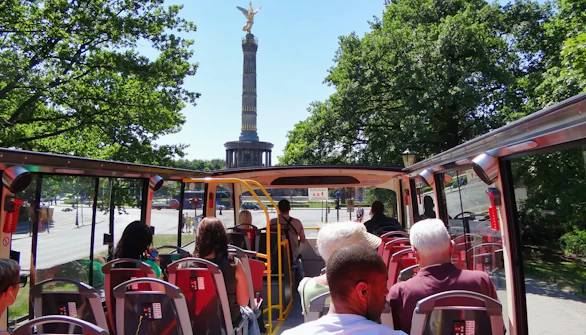 Shoulder Season
When: March, April, September, and October
What to Expect:
The best seasons to visit are spring and fall when the climate is pleasant and the crowds are minimal.
Hotel and dining costs are high, but they are more easily obtained during the shoulder season.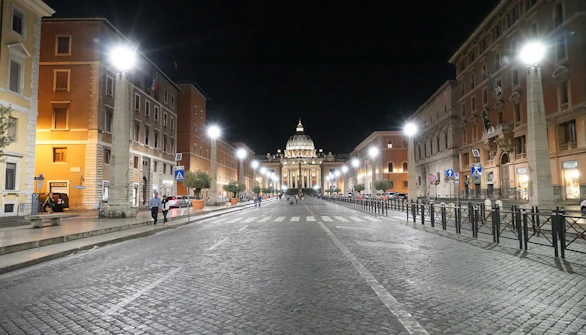 Low Season
When: November to February
What to Expect:
In general, the weather is cold and damp.
If they don't mind the rain, visitors will be rewarded with fewer throngs of people and queues at top tourist attractions.
Off-season tourists will find great deals on airfare and hotels.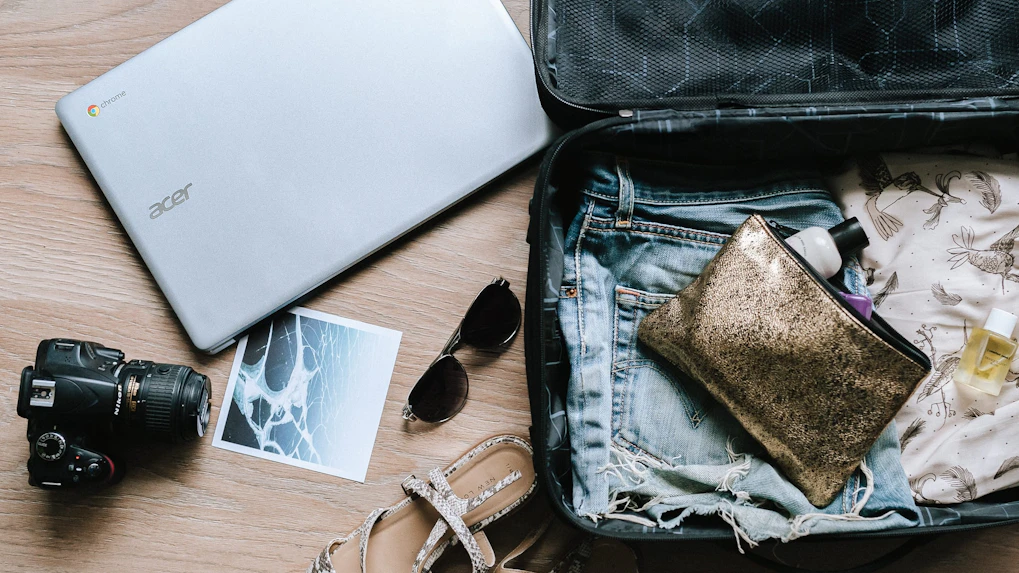 What to Pack for Rome
Jeans, heavy cotton pants, sweaters, cardigans, skirts, light tops, light jackets, coats, and scarves. Layering is important in Rome throughout the year.
Waterproof jacket/windcheater and a rain hat. Pack for drenching showers. Keep rain boots, raincoats, umbrellas, and waterproof jackets in handy. 
Comfortable walking shoes as you'll be doing a lot of sightseeing during your stay in Rome.
A backpack to carry around during the day to store your personal belongings when exploring the city.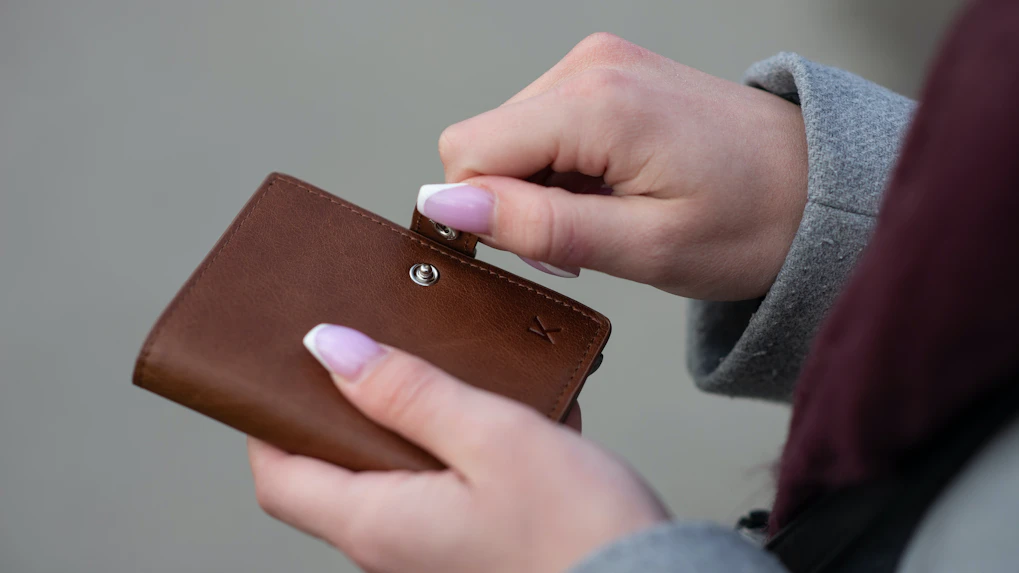 Per Person Average Daily Budget in Rome
Budget Travel: €55
Budget travelers have reported spending around €55 per day in Rome. Visitors have spent €10 on meals and €5 on local transportation for a day.
Mid-Range Travel: €150
Regular travelers spend around €150 each day. Visitors have spent €25 on meals for a day and €14  to get around the city. In addition, the average price for a couple's stay in Rome is €200.
Luxury Travel: €500
Luxury tourists may spend as much as €72 per day on meals and €40 on transportation, with accommodation coming up to  €600 for two people.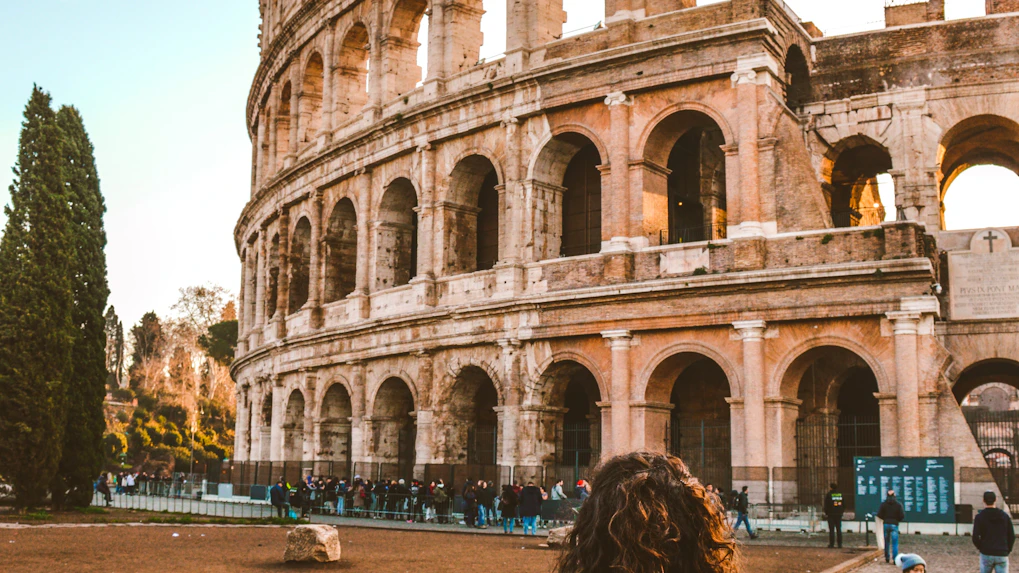 Rome Travel Tips
Grab a Snack in the Evening: Most restaurants don't start serving dinner until after 8:30 p.m., so bring a snack if you think you'll be hungry sooner.
Drink from the Water Fountains: Never, ever spend money on water. Simply use the city's water fountains.
Tip Only if You Want to: Tipping is not required. However, if you are satisfied with the service, you are free to do so.
Visit the Major Attractions for Free: Every first Sunday of the month, all state-owned parks, galleries, exhibitions, and archeological sites are free.
Plan Ahead for Long Walks: When visiting Rome, always wear comfortable walking shoes because the streets are not evenly paved in most places.
Wear the Right Outfit Before Going to Churches: When visiting houses of worship in Rome, make sure to cover your knees and shoulders or you may be denied entry.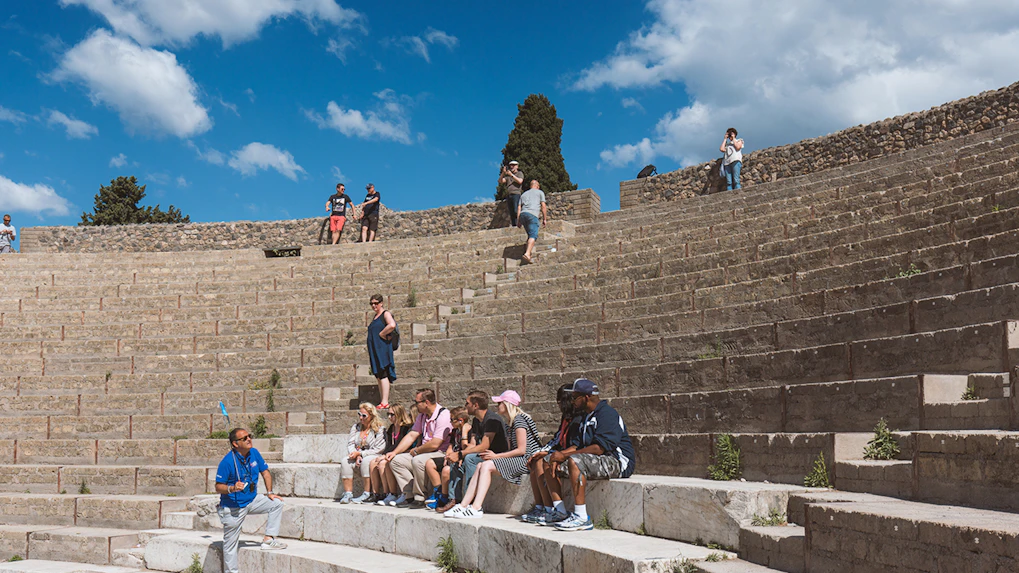 Free Things to do in Rome
Even though Rome is generally an expensive city to visit because of its popularity and the sheer abundance of attractions, it is not often that you will be told that the Eternal City has plenty of free things to do dispersed all over.
Visit the state-owned attractions of the city for free on the first Sunday of every month
Walk around the Trastevere neighborhood and enjoy the vibe of this incredibly appealing locality
Hang out at Piazza Navona for free and watch Rome go by its day
Enjoy a visit to the Trevi Fountain which looks stunning at all times of the day and costs nothing to visit
Take a few photos and enjoy a few hours of introspection at the beautiful Spanish Steps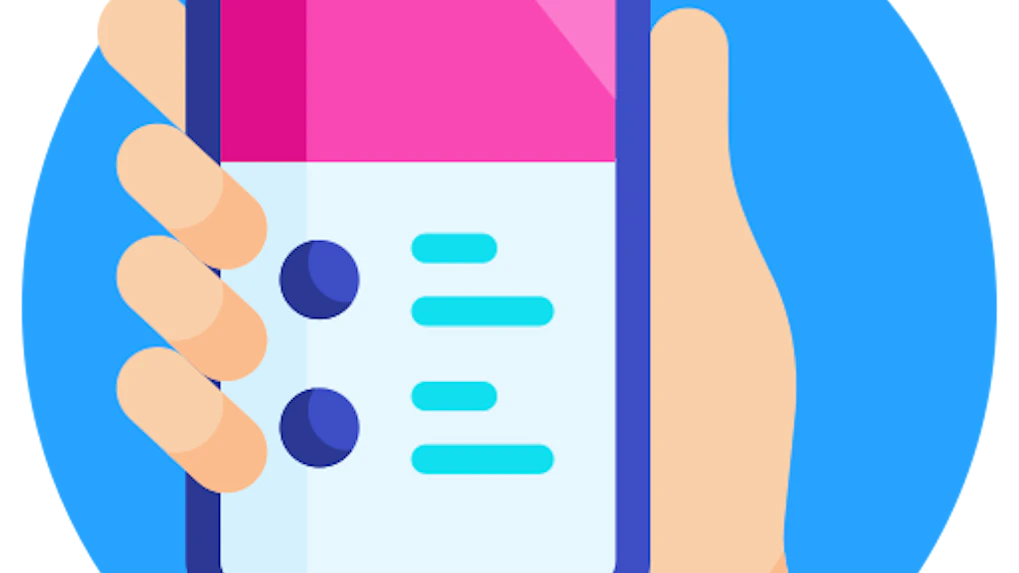 Transportation Apps
Food Apps
Deliveroo
Too Good To Go
The Fork
Other Useful apps 
Know Before You Visit Rome
Airports
Visa
Insurance
Language
Internet
Phone Calls
Health
Money
Safety
Laws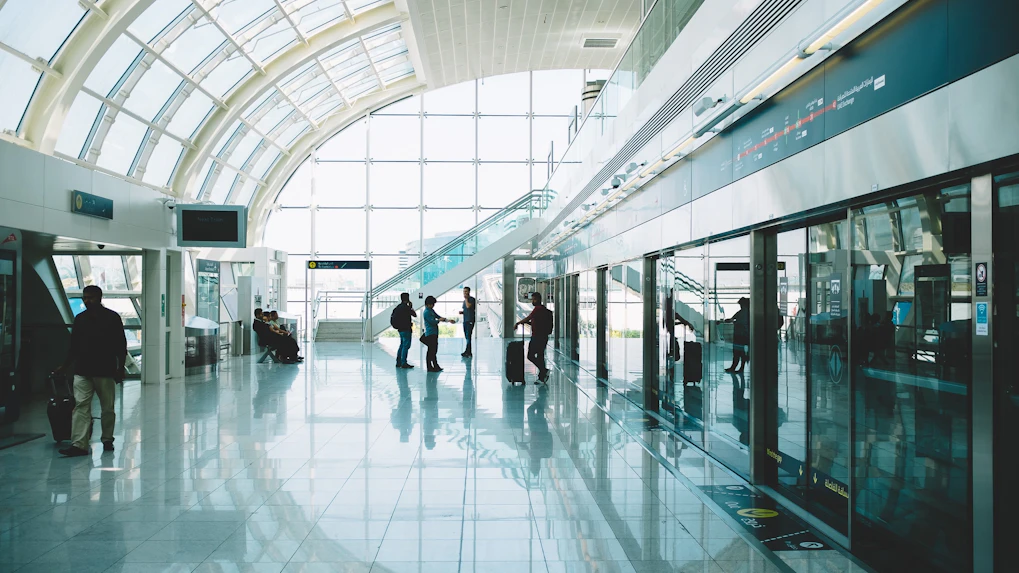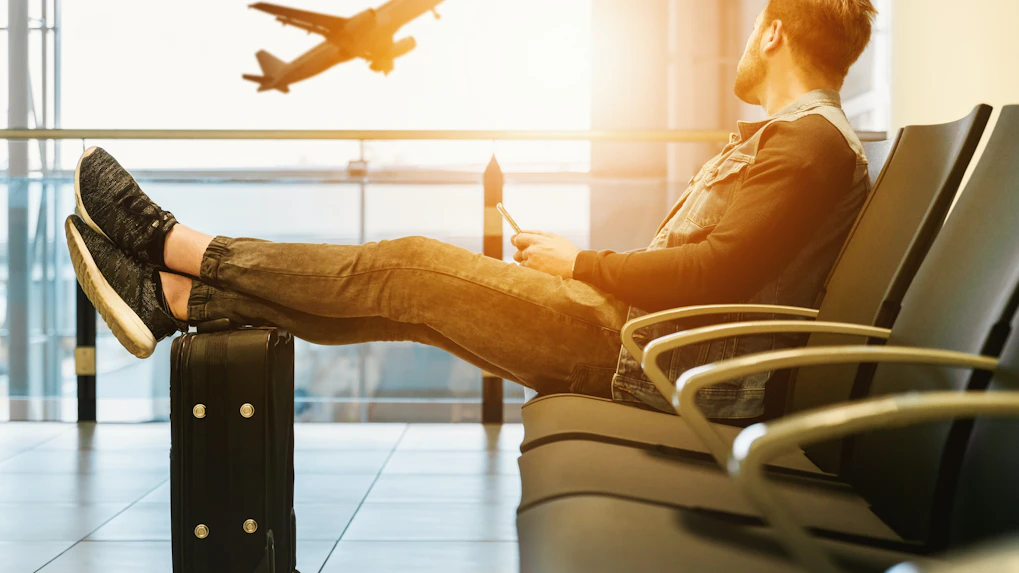 Visa Requirements to Visit Rome
Italy is a member of the Eurozone, so tourists must obtain a Schengen visa. If you're visiting other Eurozone countries, a single Schengen visa will enable you to visit Italy as well. All Schengen, EU, EEA, and Swiss nationals are free to travel to Italy without a visa if their travel does not exceed 90 days. Here are some documents that'll come in handy for Non-EU tourists trying to obtain a Schengen visa:
A valid passport or travel document that contains at least two blank pages
Two passport photographs
A financial document demonstrating your ability to support yourself throughout your trip (birth certificate, property title, or other documentation)
A travel timetable for all your trips, including dates and flight numbers
Your admission to the city is covered by legally required travel insurance.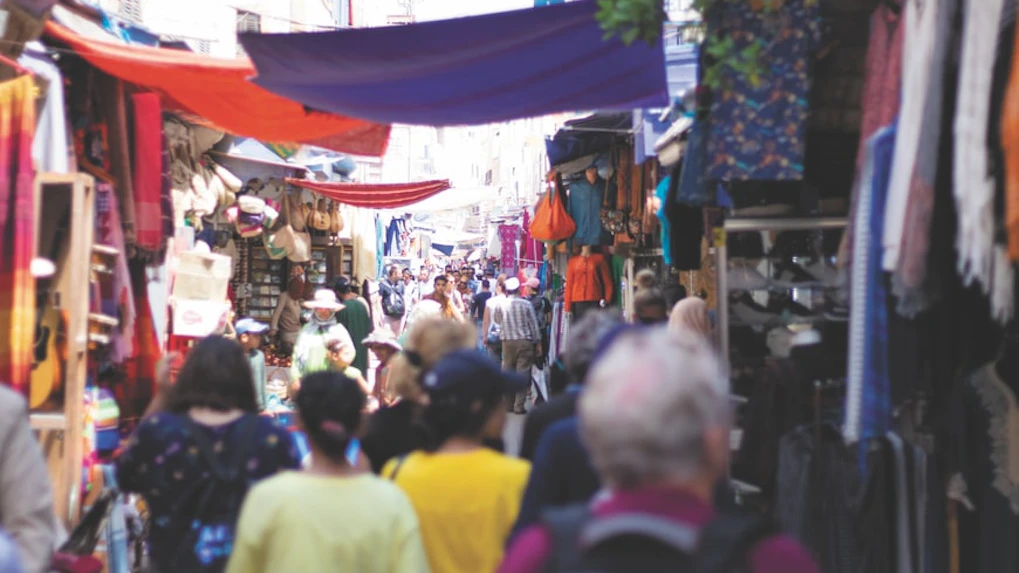 Insurance in Rome
Travel insurance is required for all visitors to Italy. It is also recommended that you purchase your airline tickets and make your hotel reservations before trying to apply for the visa. If you are entering Italy from another Schengen country, you must have a passport valid for at least three months beyond your stay.
Check to see if your policy includes medical expenses.
Make sure to carefully read your policy's terms and conditions.
Choose a policy that covers cargo and personal items loss.
Purchase the plan as quickly as possible, ideally before your trip.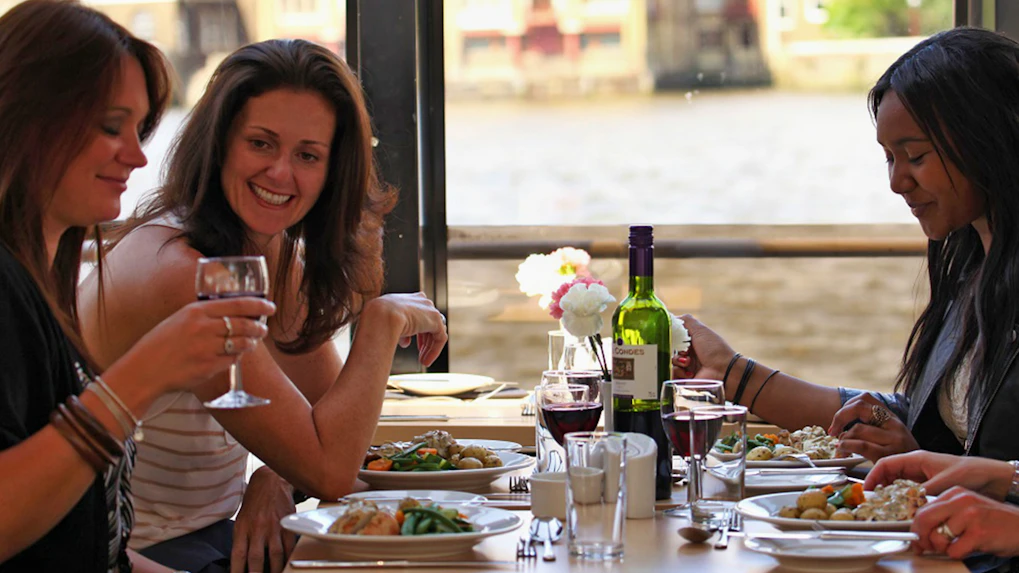 Must-Know Phrases in Rome
Ahó
This roughly translates to "Hey" and is heard all over town. This informal exclamation is used to catch someone's attention and is often drawn out to sound like 'Aooooooo'.
Hai spicci?
'Do you have change?' (as in, coins). You will hear this at bars and supermarkets all over the city because Rome continues to use physical cash more than credit cards.
Buonasera
While this literally translates to 'good evening', in Italian it is also used to mean 'good afternoon'. Italians begin to use it after lunch, around 2 or 3 PM.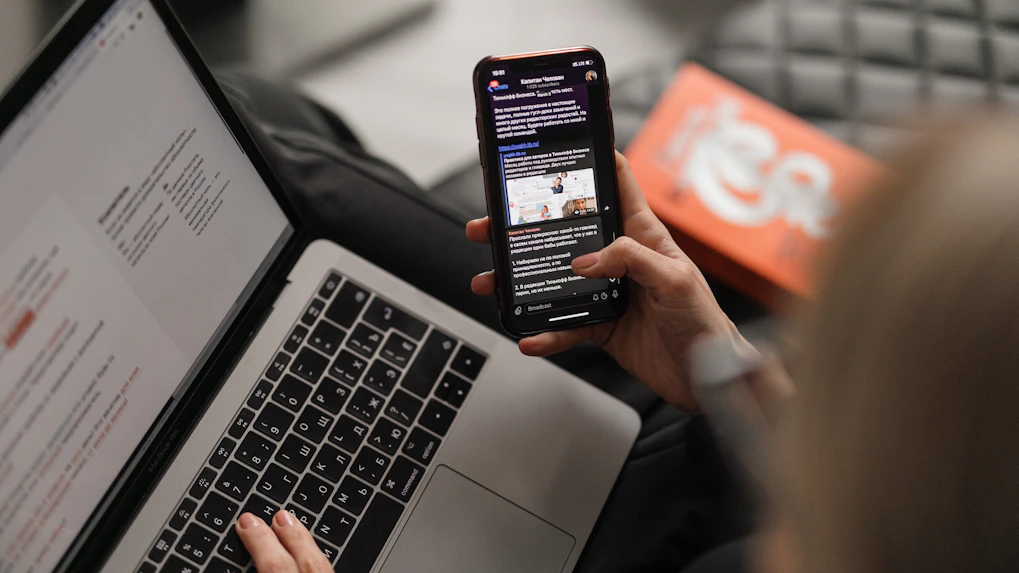 Internet in Rome
Internet usage is quite convenient in Rome. Even if you don't have a compatible device, you will find public wifi to connect to for an hour. You can also use the internet at public libraries in Rome. The top internet service providers in Rome are: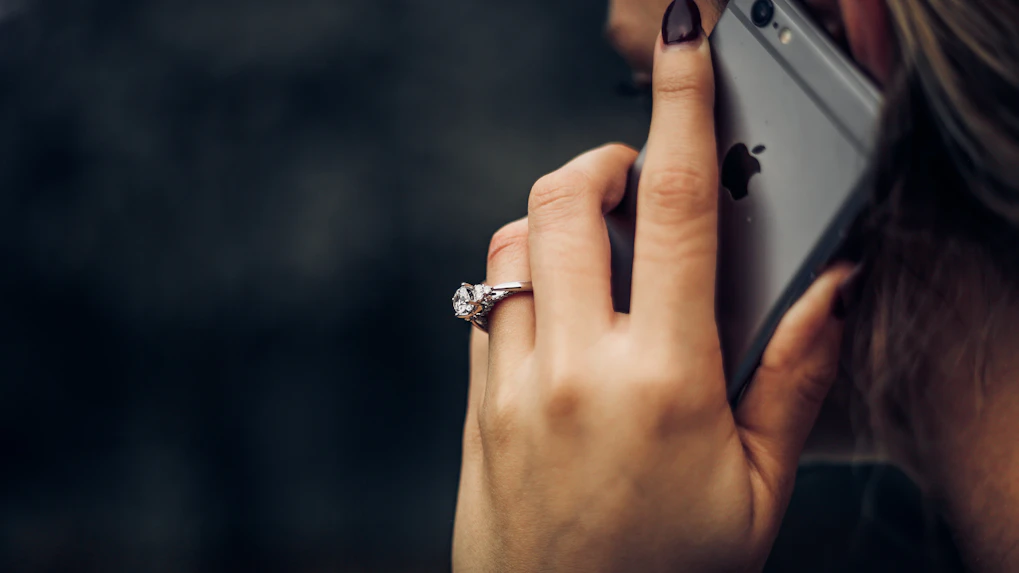 Phone Calls in Rome
Incoming: When dialing to Italy, enter your country's international dialing code. Dial 39, then the remainder of the number, beginning with a 0.
Outgoing: When dialing from Italy, dial 00, the international access code for Italy. If you're dialing from a mobile phone, you can usually just dial +. There's no need for the access code. Dial your country's code, then the phone number.
+39 is the international calling code for Italy. The 00 followed by the relevant country code is the outgoing dialing code from Rome. Unless calling a mobile phone, all numbers must be preceded by the digit 0 whether they originate in Italy or abroad.
Using a calling card is generally less expensive. These phone cards are available from newsstands and tobacconists.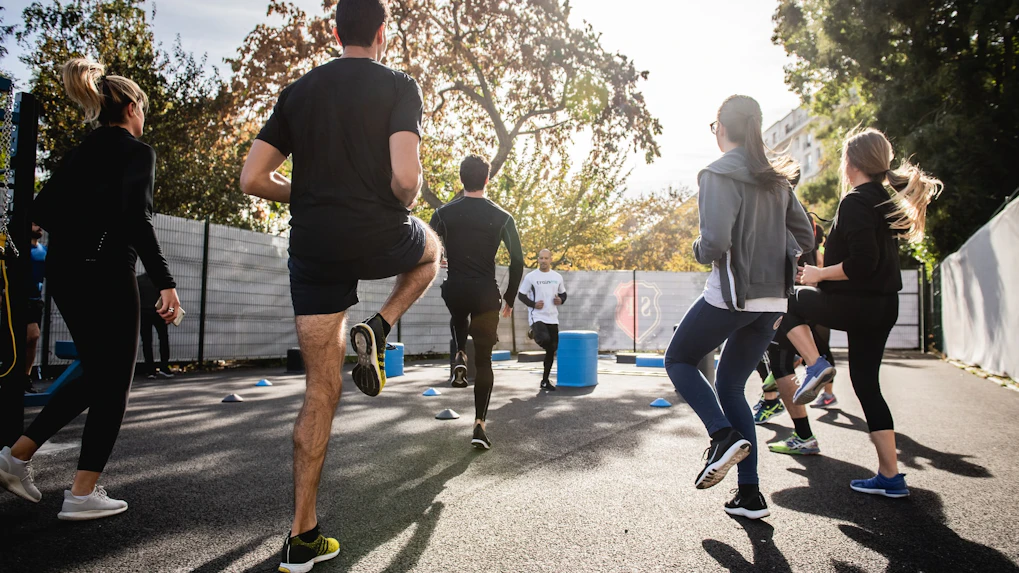 Staying Healthy in Rome
First and foremost, drink lots of water. The weather in Rome can be very dry, and water loss can be an issue. Drink a lot of water, juice, and other liquids to stay hydrated. Another thing you can do is avoid the sun as often as possible. In Rome, the sun can be quite potent, and it is easy to get badly burned. When you must be outside in the sun, wear sunscreen. Here are a few suggestions for staying healthy while in Rome:
Drink plenty of water to stay hydrated.
Avoid eating on the street.
Make certain that you get enough sleep.
Put on sunscreen and sunglasses.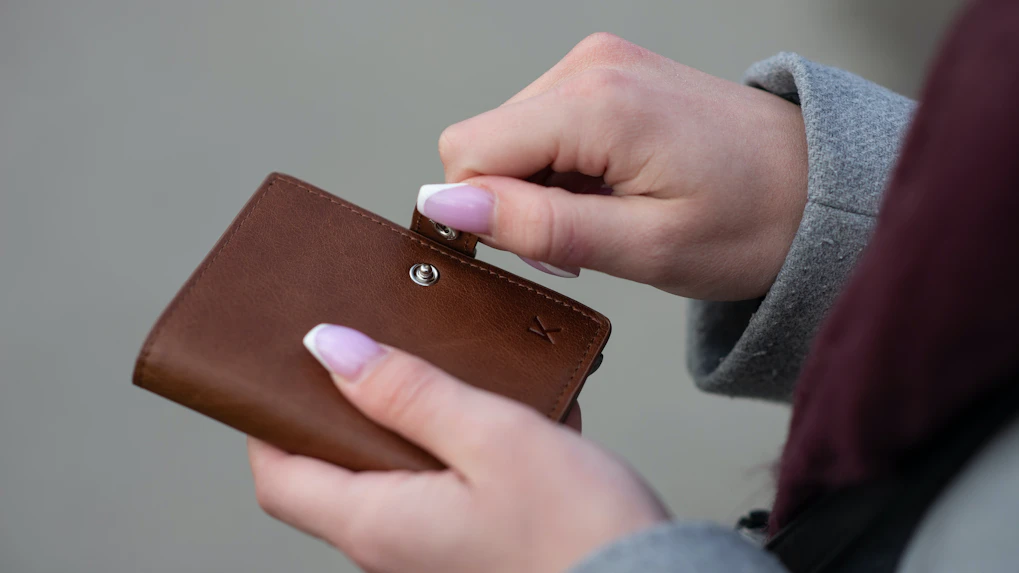 Money in Rome
Currency: Euro | EUR | €
In Rome, credit cards are commonly used for payment. There are many ATMs in the city where you can withdraw money. Be wary of ATMs that appear to have been tampered with. Before changing money, make sure to inquire about service charges and exchange rates to avoid being charged an exorbitant fee. The following online payment methods work in Rome:
Amazon Pay
Apple Pay
Bancomat Pay
Google Pay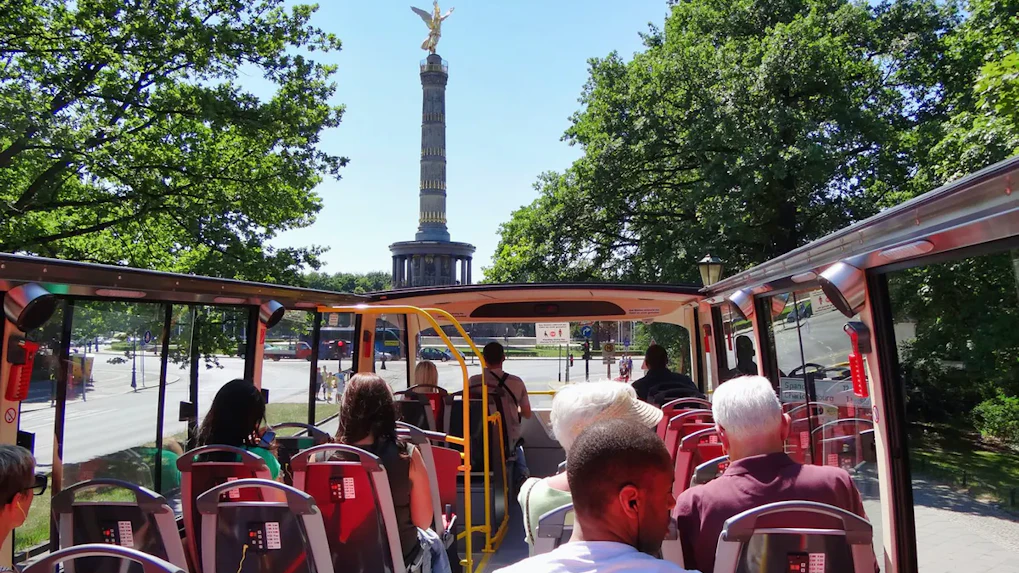 Safety in Rome
Rome is generally safe. However, any place with an overload of tourists and away from your own jurisdiction should be dealt with a little carefully. Here are some tips to keep you safe on your Rome trip:
Pickpockets can be found on public transportation and in densely populated areas.
Take only what you need, leaving your personal belongings and extra cash at the hotel, and carrying only the cash you need in a fanny pack tucked away on your person.
If you are traveling with additional cash and personal documents, use a purse or bag with zips and a secure handle, or a money belt.
When exploring ruins, keep an eye on where you're going and make sure you're on solid ground.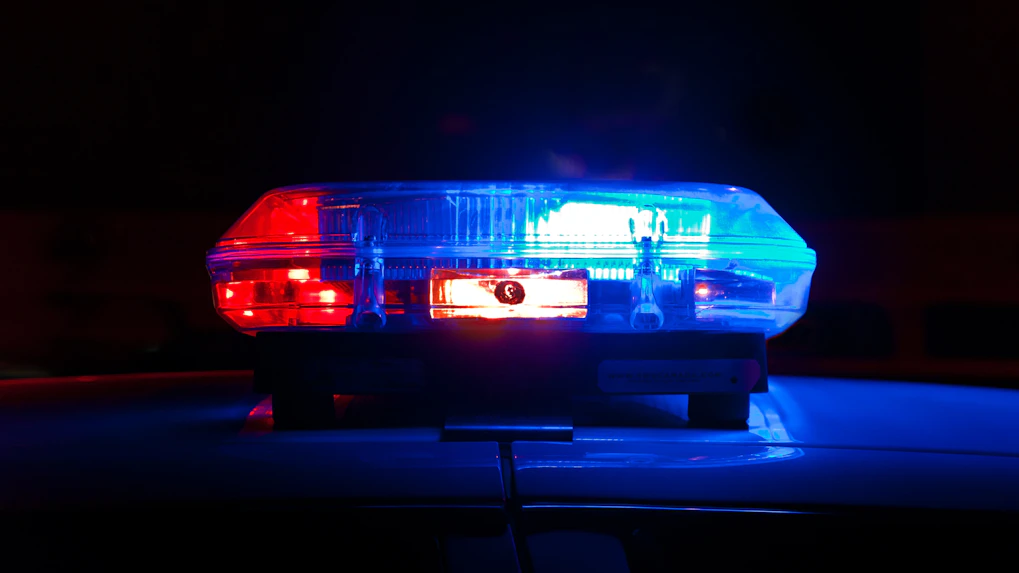 Laws in Rome
Rome has recently updated its tourism rules to bring more decorum among the visitors. Here are some laws you need to know:
You cannot let your lips touch the water spout when drinking water.
Swimming, paddling, or going inside the fountain pools of Rome will attract heavy fines.
Men are not permitted to walk around the streets bare-chested. Illegal street trading and ticket touting outside tourist attractions are also prohibited.
Pub crawls and those advertising "skip-the-line" tours outside historical buildings such as the Vatican are also prohibited.
It is also prohibited to eat in an unsanitary manner near historic monuments.
Attractions
City Tours
Museums
Themeparks
Architecture
Shopping
Events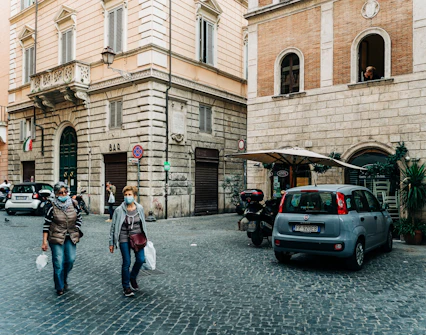 Via dei Condotti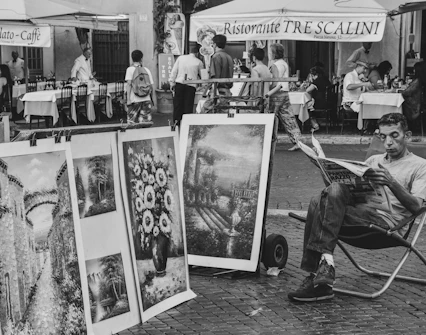 Via dei Coronari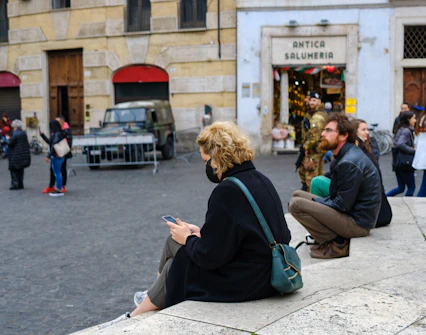 Via Cola di Rienzo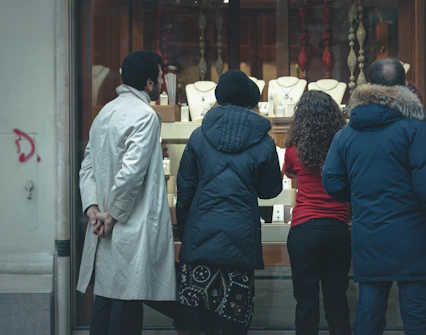 Castel Romano
How to Save Money in Rome
Given the variety of options, Rome, like all other tourist destinations, can become costly. Here are the top money-saving tips to help you enjoy Rome even if you're on a tight budget.
Purchase the City Pass once you are in Rome. The Roma Pass is an all-inclusive city ticket that is usable for 48 or 72 hours. The 48-hour pass includes free admission to one attraction, while the 72-hour pass includes admission to two attractions.
Use the public transport pass. The tickets are legitimate for 100 minutes after being stamped. If you plan on making more than five trips in a day, the 24-hour pass is a better option.
Have an inexpensive dinner at a bar. One of the quirks of Italian culture is the custom of having drinks before dinner. Most places serve light snacks with drinks, but some bars serve a full-fledged buffet where you are perfectly entitled to refill your plate several times.
Visit the free attractions and get a taste of Rome without spending the big bucks. Many of the Eternal City's attractions can be visited for free on the first Sunday of the month. Additionally, the city's famous fountains, iconic bridges, and lively squares are always good places to visit for free.
Try to line up your visit with the off-season. During the peak season, Rome becomes increasingly congested and, as a result, remarkably costly. The Roman winter, which lasts from November to March, is considered off-season. This is the time of the year when you can score lucrative discounts.
Know The City Neighborhoods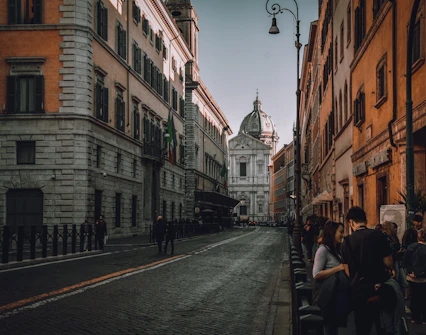 Ancient Rome
Historic Area | Tourist Hotspot
This neighborhood, located just south of the city center, encloses the great ruins of the old city, all of which are within easy walking distance of one another. They become crowded in the mid-morning and throng with visitors until the mid-to-late afternoon, though during peak season they can be crowded all day.
Things to do:
See the enormous Roman Colosseum
Explore the Capitoline Hill
Visit the Bocca della Verità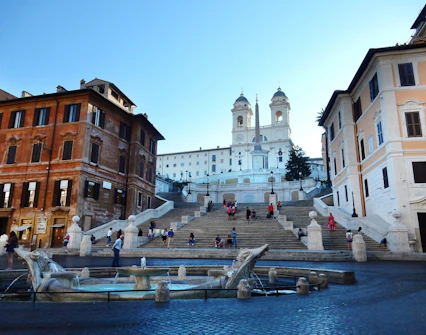 Centro Storico
Local Hotspot | Historic Area
The historic center of Rome is a densely packed jumble of cobblestoned alleyways, Renaissance palaces, ancient ruins, and baroque piazzas. Its cinematic streets are teeming with boutiques, cafes, trattorias, and stylish bars, and its vibrant sections are teeming with market traders and street performers.
Things to do:
See the Roman Pantheon
See the city's administrative center, the Piazza Colonna
Shop at Campo de' FIori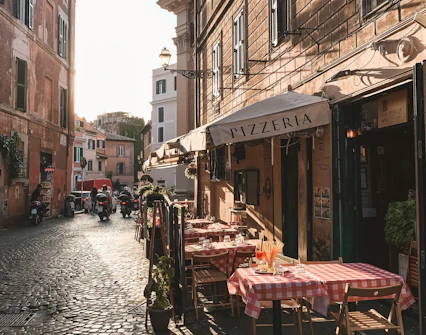 Monti, Esquilino and San Lorenzo
Romantic Area | Transport Hub
This is a sizable and eclectic area centered on the transport hub Stazione Termini that, at first glance, can appear busy and overwhelming. However, among its congested streets are some beautiful churches and a plethora of cafes and bars.
Things to do: San Giovanni and Testaccio
Scenic Area
This sweeping, multifaceted area encompasses two of Rome's seven hills and offers everything from spectacular basilicas and medieval churches to old ruins, vibrant markets, and famous clubs. San Giovanni and the Celio, as well as Aventino and Testaccio, can easily be split into two patches.
Things to do:
Visit the Basilica di San Giovanni
Walk around the Villa Celimontana park
Eat out at Testaccio Southern Rome
Artistic Neighborhood | Natural Beauty
When in Rome, be sure to explore the vibrant neighborhoods in the southern part of the city! From Trastevere to Testaccio, there's so much to see and do in this fascinating area. Start your day with a cappuccino and pastry at one of the many cafes dotting the streets, then stroll through the charming markets and shops.
Things to do:
Explore the Appian Way
See the Museo Capitoline Centrale Montemartini
Bike your way around the neighborhood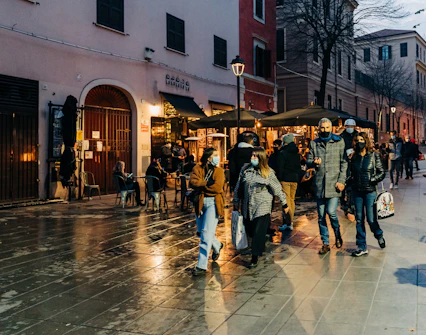 Trastevere and Gianicolo
Laidback | Photogenic
Trastevere is one of Rome's most vivid and Roman areas of the city, with its antiquated cobbled lanes, ochre palazzi, ivy-clad exteriors, and boho vibe. Its maze of backstreet lanes heaves after dark as masses swarm to its foodie and stylish restaurants, cafes, and bars, which are infinitely photogenic and largely car-free.
Things to do:
Walk around Trastevere
Try out the cafes and bars
Take photos of the picturesque neighborhood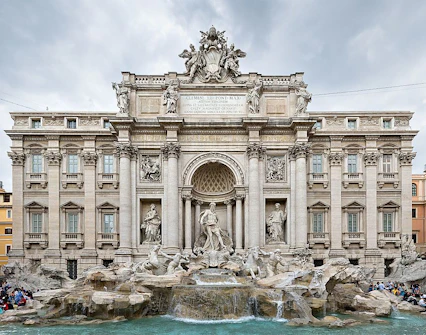 Tridente, Trevi and the Quirinale
Shopping Hub | Tourist Hotspot
With the Trevi Fountain and the Spanish Steps among its A-list attractions, this central part of Rome is suave and always crowded with tourists. Designer shops, trendy bars, hip hotels, and a few historic cafes and restaurants fill the roads between Piazza di Spagna and Piazza del Popolo in Tridente.
Things to do:
Have your morning coffee at historic Caffè Greco
Spend an evening at the Trevi Fountain
Shop at Quirinale
Northern Rome
Family Friendly | Historic Area
This vast segment of northern Rome is of high importance, despite being less tightly packed with conventional sights than elsewhere. The obvious starting point is Villa Borghese, a lovely park with a zoo, the city's largest modern-art gallery, and a breathtaking Etruscan museum between its many attractions.
Things to do:
Know Before Driving in Rome
Visitors should be conscious of the various road markings and signs when driving in Rome. There are several one-way streets, so pay attention to these things and make sure you're going in the right direction. In Rome, there are also a lot of pedestrians, so be cautious when driving and always yield to walkers at crosswalks. Also, be mindful of the following things:
When possible, avoid using your car for the city tours and instead reserve it for exploring the city's outskirts or taking a day trip.
If you want to see the sights in downtown Rome, park your car in a garage or at your hotel and take public transportation into the city.
There is no parking in the historic center of Rome, and traffic signs are not always posted.
Many of Rome's streets, like those of many ancient cities, were designed for foot traffic, and as a result, everything is easily accessible by walking.
What to Eat in Rome
Roman cuisine is well-known for being flavorful, simple, and filling. Continuing eons of old rituals, dishes in the Italian capital have their origins in "poor man's food," resulting in creative gastronomy that pays tribute to the Lazio region's delicacies.

Must-Try Italian Desserts 
Where to Stay in Rome
The Eternal City has tens of thousands of lodging options, which can be overwhelming. The most important factor when picking an accommodation is usually the budget. In this guide, you will find all the information you need about the options available for the different budgets. From 5-star properties and boutique experiences to budget hotels and hostels, this list has it all.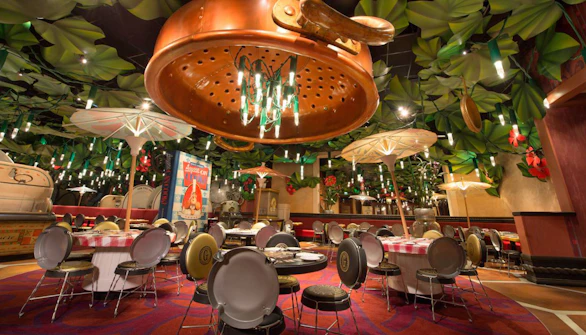 Budget Hotels
Rome can be an expensive city to stay in, but if you know where to look, you can find some great budget hotels. There are many affordable hotels in Rome that will provide you with a comfortable stay without spending a fortune. These are some of the top budget hotels: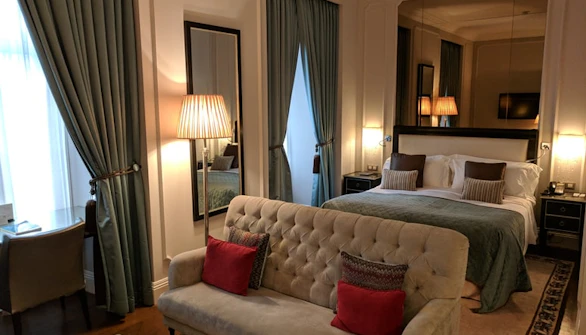 Mid-Range Hotels
If you want more conventional hospitality in Rome, irrespective of your budget, there are plenty of mid-range choices from which to choose. The Left Bank, Right Bank, and Trastevere are some of the most desirable locations for hotels. These are some of the top mid-range hotels: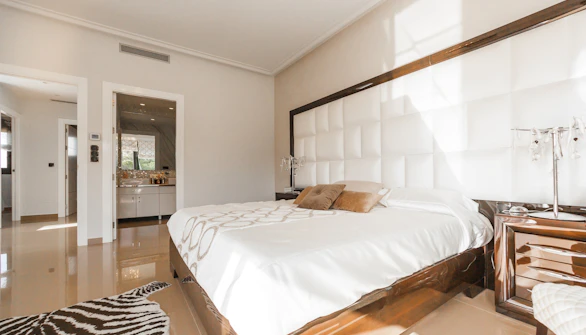 Luxury Hotels
If you want a more lavish hotel experience in Rome, there are several options. There are some highly-rated deluxe hotels that are regarded to be quite inexpensive when compared to other luxury hotels around the world. Here are a few examples of Rome's best and most expensive hotels: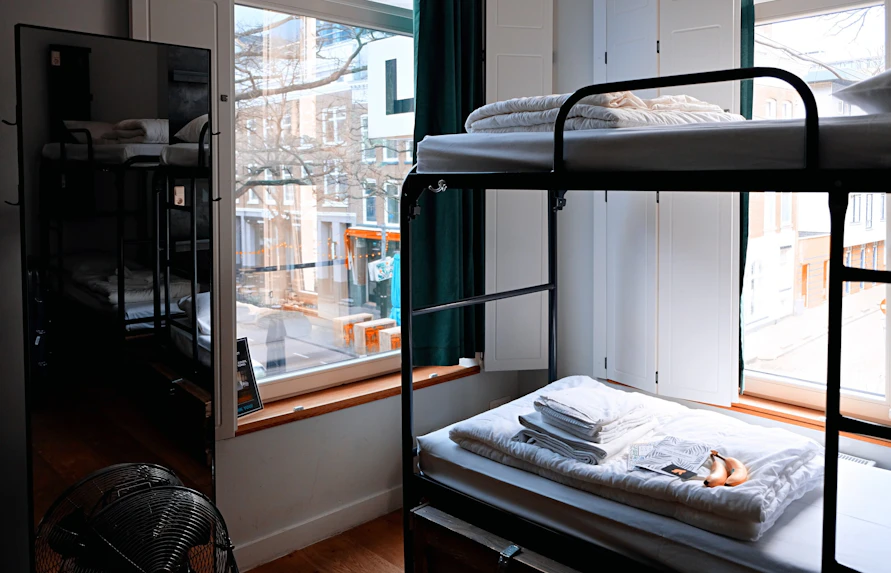 Hostels
For budget-conscious travelers in Rome, hostels can be a good choice. They are not only less expensive than regular hotels, but they also provide a more realistic Roman experience. While staying in a hostel, you will be able to meet new people and make new friends, and you will most likely get to understand the surrounding streets quite well.
Boutique Hotels
A boutique hotel may be the best option for you if you want an elegant and one-of-a-kind hotel experience in Rome. Smaller hotels provide a more intimate and personalized experience, with many involving unique design features and/or themed rooms.
Where to Shop in Rome
The city of ruins is a true paradise for shopaholics, and shopping in Rome will allow you to have this encounter firsthand. The city has the best of everything for everyone, with top-tier brands, high-street stores, vintage shops, and more. Here are the top places to shop in Rome:
Rome With Kids & Family
With far too many things to do in Rome with children, this city is an excellent choice for your first stop when visiting Italy with the family. Rome has something for everyone. Rome is like an open-air museum where kids can see history as a living thing rather than just a topic in history books.
Art & Culture in Rome
Throughout Rome, you will come across silent contemporaneous antiquity references. The Greek influence can be seen in the shape and arrangement of many Roman buildings. The temples and theaters, as well as the Roman forum, are modeled after their Greek counterparts. Roman sculptures and statues, as well as elaborate, colorful mosaics, are among the most precious jewels of the Roman era.
Entertainment in Rome
There are so many attractions and activities in Rome that you will scarcely notice that it seems to lag behind a little when it comes to entertainment options. However, for a tourist on a trip for a fortnight, Rome has enough to offer to keep you occupied. From concerts to operas, the Eternal City has it all.
Top 10 Rome Travel Tips
To avoid having to pay a service charge for being offered at a table, order your coffee at the bar.
Enjoy your frothy cappuccino before noon to avoid committing one of Italy's most infamous food crimes.
You can't buy bus tickets on the bus, so make sure to stock up ahead of time.
Always keep an eye on your bags when using public transportation and near popular tourist attractions.
Italy's economy is still largely based on cash, so bring cash with you when visiting Rome.
When entering and leaving a shop in Italy, it is customary to greet the owner.
Italians are also masters of vegetable preparation, so get your fix of sautéed greens under the "contorni" section of the menu.
Most restaurants don't start serving dinner until after 8:30 pm, so bring a treat if you think you'll be peckish sooner.
Never, ever spend money on water. Simply use the city's drinking water fountains.
If you don't want to risk being refused entry, always wear attire that covers your knees and shoulders when visiting a church in Rome.
Frequently Asked Questions About Traveling to Rome
What is the best time to visit Rome?
Rome can be quite hot in July and August with temperatures reaching up to 30°C.
If I have only one day in Rome, what are the must-see attractions?
What to see in Rome after dark?
You must see the fountains of Rome after dark, walk through the cobbled streets under the moonlight, or explore the rich nightlife of the city.
Where are the best places to eat in Rome?
The best places to eat in Rome are located in the central area of the city, like Pane e Salame, Roscioli Salumeria con Cucina, Ai Tre Scalini, and Felice a Testaccio.
What are the languages spoken in Rome?
Italian, English, French, and German are some widely-spoken languages in Rome.
What are the live entertainment options in Rome?
The live entertainment options in Rome include jazz shows, concerts, and operas.
What should I pack for Rome?
For Rome, you should always pay close attention to the weather forecast. The summer months are very hot and require breathable clothing and sunblock. The winter season requires multiple layers. It also rains in Rome in the autumn months, so be sure to carry waterproof clothing.
What to look out for in Rome?
Avoid ordering a cappuccino in Rome after lunch, do not visit popular tourist destinations during the high season on weekends, and don't be careless about your belongings when traveling by public transport.
Where can I stay in Rome?
You can stay at one of the many hotels in Rome available for a wide array of budgets. The city also has boutique hotels and hostels. Visitors seeking a more tranquil experience should stay near Parioli, while those seeking to be in the thick of the action should stay in Trastevere.
What are some good day trips from Rome?
What are the most popular tourist destinations in Rome?
What is the best way to get around Rome?
The best way to get around Rome is through the bus and metro network.