A Guide to Visiting Rome in January | Attractions, Weather & Museums
Contents
Captivating historical monuments, mesmerizing architecture, and the smell of delicacies floating in the air. That is how one pictures the eternal city of Rome. A city in central Italy on the Tiber River, Rome is the capital of the nation and has been an important cultural, religious and political center since ancient times. This portal to ancient times is filled with tourists throughout the year, but January is the perfect time for you if you wish to take a trip to the city when it's less crowded. Let's take a look at some of the highlights that can be seen by tourists visiting this beautiful city.
Is January a Good Time to Visit Rome?
With the low crowd and cheaper accommodation, staying in Rome during January is fairly easy. Also, the chance to observe festivities like the New Year and La Befana along with the winter sales make an enchanting trip to Rome in January a highly considerable option.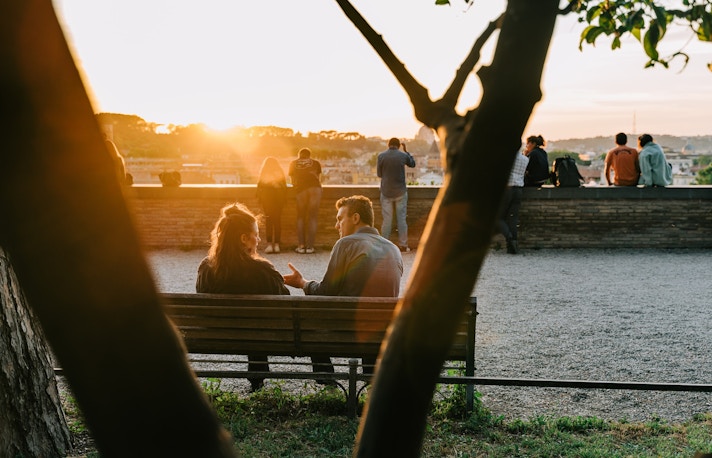 Why You Should Visit 
The city is not very crowded during January. 
Since January is the low season, you can save money on hotels and travel. 
You can get a chance to take a last look at Christmas decorations and celebrate New Year during January. 
In January, you can enjoy ice skating in Rome. 
You can enjoy the winter sales that happen in January.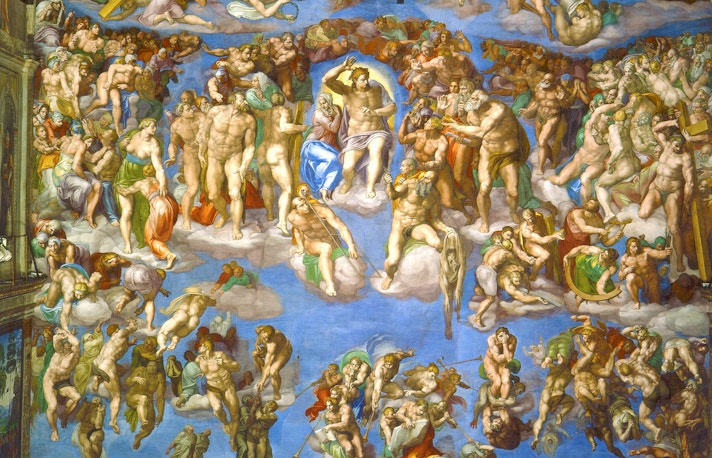 What to Look Out For
Since the temperature will be quite chilly make sure you prepare accordingly. 
There are chances of rainfall during January, keep that in mind. 
There might be chances of snowfall. 
Overview of Weather in Rome in January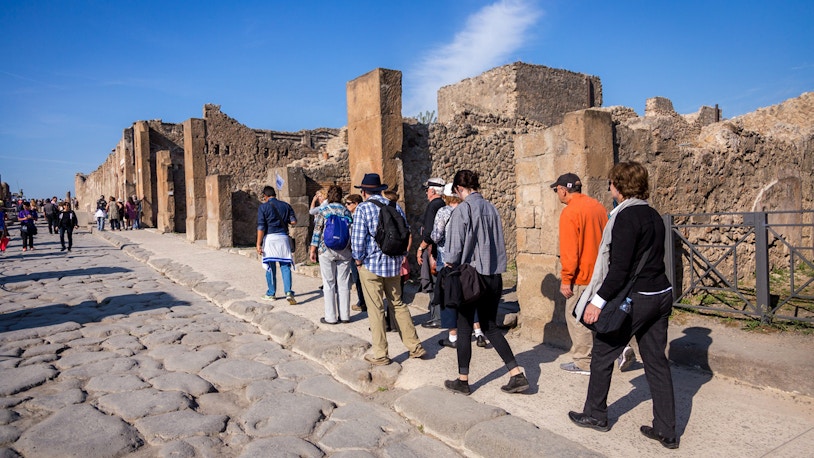 Average Temperature: High - 14-15°C Low - 3-4°C
Average Rainfall: 2.2 inches 
Daily Wind Speed:  7.7mph 
Temperature of the sea: 15°C
Best Time to Visit Rome
Best Things to do in Rome in January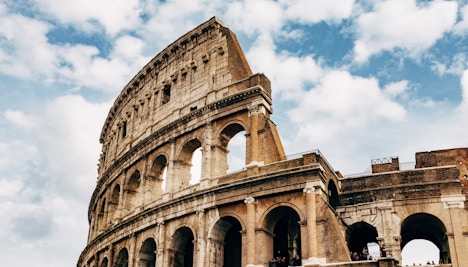 1. Roman Colosseum
City Landmark
In the center of the city exists the largest ancient amphitheater ever built in ancient times, which still owns that title despite its age. Even after having no more gladiator fights to entertain the audience, the Colosseum has been a magnet for tourists for years. The limelight is mostly on the old arena and millions of tourists come from corners of the world to take a look at it. With January being a less crowded month, you can witness the marvel closely and afford to enjoy the aura all to yourself.
January Timings: 8:30 am – 7:15 pm
from €21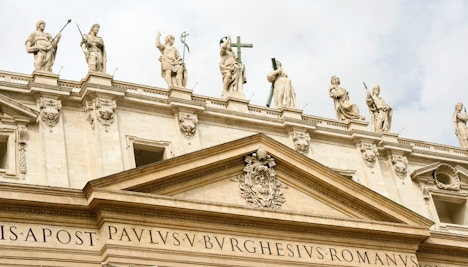 2. St. Peter's Basilica
Historic Basilica
This old 136-meter high, eye-capturing architectural masterpiece needs to be on your visit list when you travel to Rome. You can view La Pietra, one of the most remarkable artworks of Michaelangelo here. Another exciting and engaging activity that is popular among tourists is climbing the Dome of St Peter which leads to an unforgettable view of Rome. 
January Timings: 8 am - 5:30 pm
Tickets From €27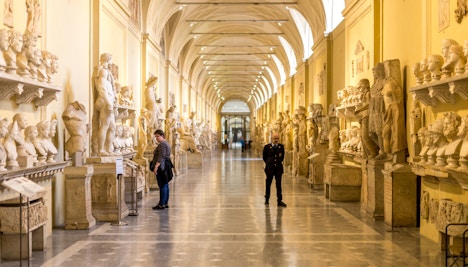 3. Vatican Museum
Museum
Take an astonishing trip back to the past in the Vatican museum. In addition to housing some of the most important art collections, archeology, and ethnology of the Apostolic Palaces, the Vatican Museums also exhibit some of the most engaging and historically significant sites within them. During January there is a chance you will be seeing less of the crowd allowing you to explore the museum in a serene environment.
January Timings:
Friday - Saturday: 8:30 am–10:30 pm
Monday - Thursday 8:30 am–6:30 pm
Closed: Sunday
from €27.50 4. Sistine Chapel
Historic Chapel
Vatican City, Rome, and the world are all fortunate to have the Sistine Chapel. Popes are chosen and crowned in this innately designed temple There are no architectural highlights in the Sistine Chapel, but the frescoes that cover the walls and the ceiling draw the attention of tourists from around the world.  
January Timings: 9 - 4 PM
from €27.50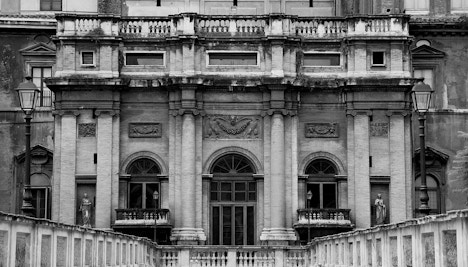 5. Palazzo Barberini
City Landmark | Art Gallery
The Palazzo Barberini stands out among all Roman Baroque palaces because of its striking design, artwork, and cultural influence. Piazza Triton and Fontana Delle API are two of the palace's famous fountains. The Galleria Nazionale d'Arte Antica inside the building houses one of Rome's finest collections of old paintings. With a prime location right in the center of Rome, one cannot ignore Palazzo Barberini.
January Timing: Tuesdays to Sundays: 10 am to 6 pm
Know More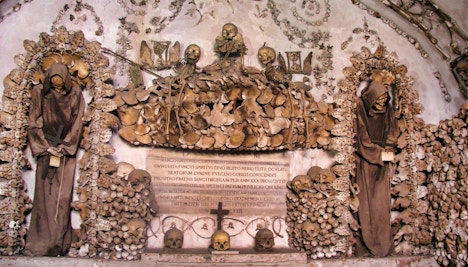 6. Roman Catacombs
Historic Catacombs
If you wish to step into the darker and spookier side of this eternal city, the Catacombs are the place for you. Among all the catacombs in Rome, only a few are open to the public. You can explore them, following in the footsteps of a society that was forced to bury its friends and neighbors in the dark underbelly of the city. The underground tunnels have a honeycomb-style burial niche on each wall, as well as ancient artwork which has survived.
January Timings: 9 am - 12:pm | 4 pm - 6 pm
from €48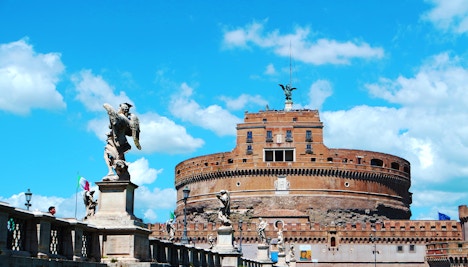 7. Castel Sant Angelo
Fortress | Architecture Landmark
A monument among Rome's most recognized monuments, Castel Sant'Angelo resides on the banks of the Tiber River. From its inception, this alluring and strategically designed fortress has stood majestically and outlasted the toughest tests of time. The building once served as a mausoleum but has since been used for a variety of purposes. Presently, the National Museum of Castel Sant'Angelo occupies this important building in Rome. 
January Timings: 9 am - 7:30 pm
from €25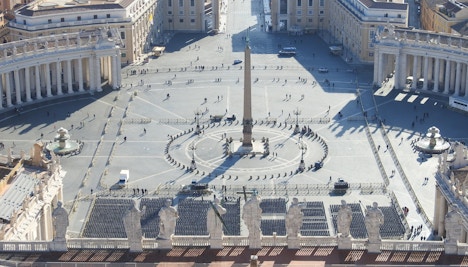 8. St Peter's square
City Square
St Peter's square during January is a must-visit. It can be found directly in front of St. Peter's Basilica in the Vatican City, an enclave within Rome containing the papal enclave. It is located west of the Borgo neighborhood in the heart of Vatican City. On the Day of The Kings, you can observe a magnificent parade here which represents the three wise men and baby Jesus. You can easily get tickets to join this mass by requesting them from the Vatican.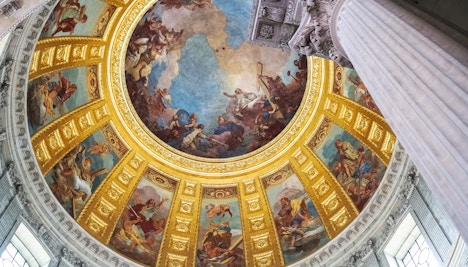 9. Nero's Domus Aurea
Historic Structure
Emperor Nero's palace, Nero's Domus Aurea, is another unmissable place while exploring Rome in January. This archaeological marvel dates back to the first century AD and has been regarded as one of the biggest and most lavish buildings ever built. It is one of the underground gems of Rome. Stroll through the lavish corridors of the institution and appreciate the art-engraved walls.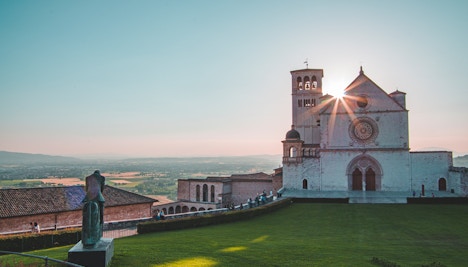 10. Capitone Hill
Sightseeing | Tourist Hotspot
There cannot be a better way to soak in the aura of ancient Rome than to get a bird's eye view of it from the top of one of Rome's historical seven hills. At its top, you also find Michelangelo's masterpiece Piazza del Campidoglio, one of the most ostentatious Piazzas in Rome. With the cold breeze embracing you while you are at the top, January is the best time to live this beautiful experience. 
11. Borghese Villa
City Landmark
Located on Pinciana Hill, Villa Borghese is one of Rome's largest parks. The complex contains prestigious neoclassical and nineteenth-century buildings that were built by Cardinal Scipione Borghese. The park's picturesque gardens and other attractions make it one of the most attractive green spaces. It is an architectural masterpiece that'll surely mesmerize you with just one look. You can indulge yourself in viewing a stunning art collection in the Borghese Gallery or row a boat and enjoy Rome's natural beauty.
from €21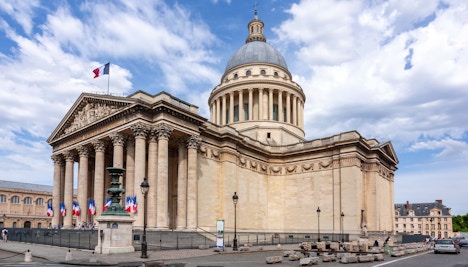 12. The Pantheon
City Landmark
The Pantheon continues to be a favorite tourist attraction throughout all months of the year. Devoted to all Roman Gods and Goddesses, the Pantheon is a chamber that has intricate details and timeless beauty. The dome with an oculus at the center allows light to pass through it but drains away most of the rainwater thus giving birth to the interesting mystery - Does it rain inside the Pantheon? With January being a month with expected showers, you can find the answer yourself.
January Timings: Daily from 9:00 AM to 7:00 PM
from €5
Festivals in Rome in January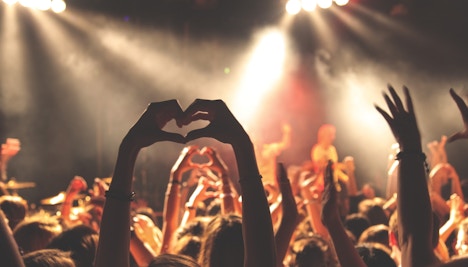 New Year Celebrations
Venue: City-wide
Dates: 31st Dec
Rome is a great place to celebrate New Year's day! New Year's day in Rome offers the best of everything: great restaurants, breathtaking views, free concerts, and fireworks to celebrate the end of the old year and welcome the new year. It is, however, important to plan if you wish to enjoy a vacation in Rome on New Year's day since restaurants and parties are highly sought-after.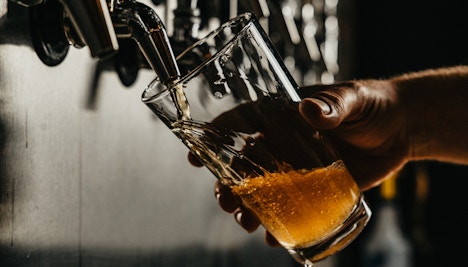 Rome Beer Festival
For all beer lovers, Rome offers a special event. A fundraiser for the Rome Area Council for the Arts, the Rome Beer Fest celebrates the art of beer every year. The festival is held in Heritage Park, and there are more than 150 beers to try, along with food and live music. With a ticket to this fest, you can sample over 150 different beers, receive a commemorative 16 oz glass, and enjoy unlimited entertainment.
Know More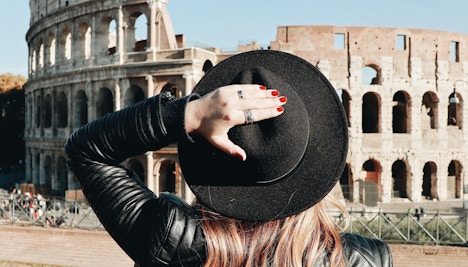 La Befana
Date: January 6
To mark the end of the Christmas celebrations, Epiphany or La Befana Epiphany is celebrated on January 6th. Italian children traditionally receive sweets and small gifts on this day. Hundreds of pilgrims in medieval clothing carry symbolic gifts to the Vatican for the Pope. Piazza Navona hosts a celebration with dancing, music, and entertainment. This is truly a festival worth experiencing while visiting Rome in January, don't miss out on it.
Events in Rome in January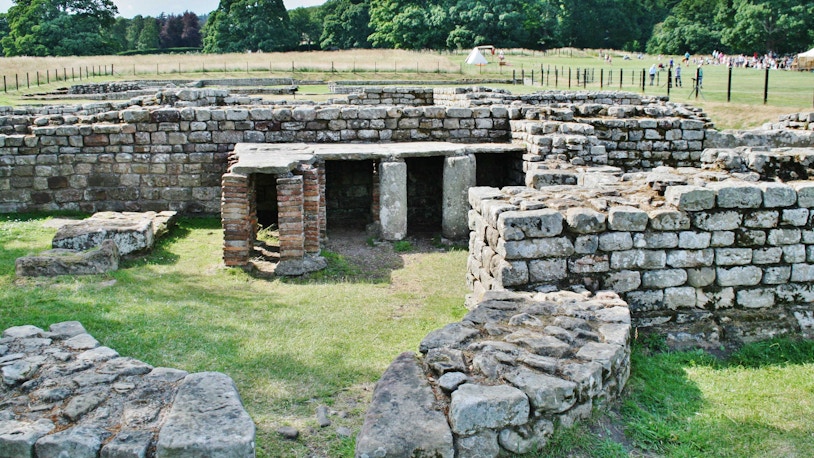 Saldi Sales  
We all adore sales and shopping with our whole hearts. For all the shopaholics January is the lucky month in Rome where Saldi Estivi or the Saldi sales happen. It's one of the two big sales that happen throughout the year. The sales start around the beginning of January and last until mid-February during the winter. For the best deals during the winter sales, smart shoppers wait until after Christmas.
Know Before You Visit Rome in January
Travel Essentials
What to Wear
What to Pack
Transport
Stay
Food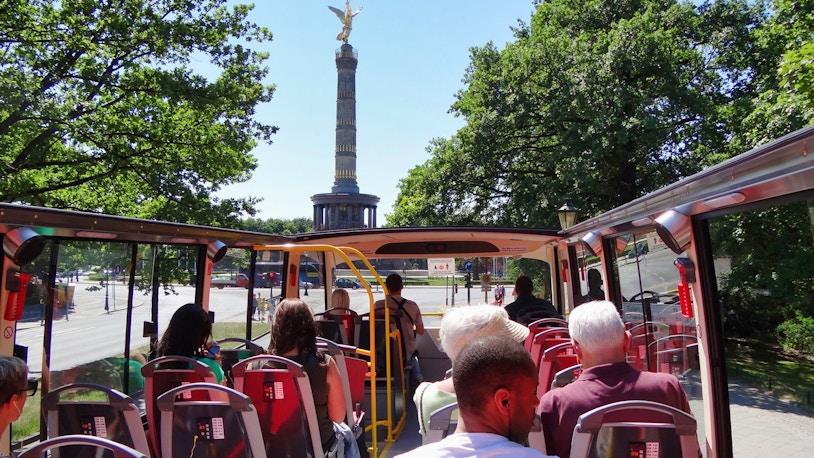 Time Zone: GMT +1
Currency: Euro | €
Country code: +39
Emergency numbers: 113 (Police), 118 (Ambulance), 115 (Fire Department)
Rome Travel Guide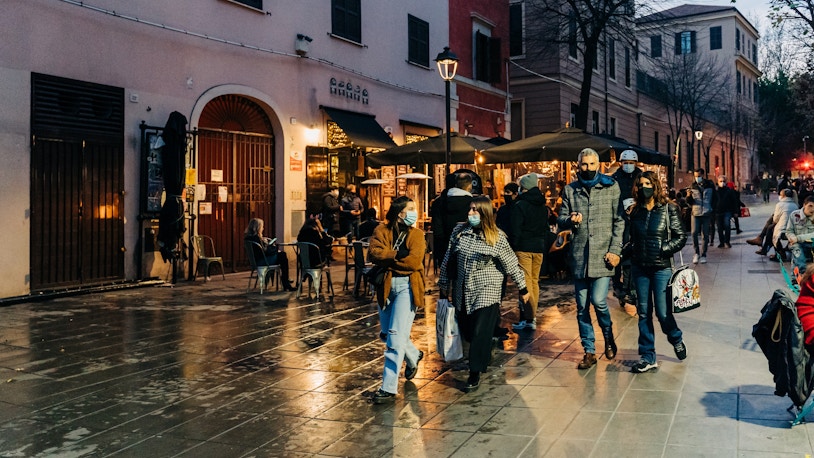 What to Wear in Rome in January
Woolen cardigans and sweaters will be necessary while traveling to Rome in January. 
It is highly recommended to wear thermals under your clothing to stay warm. 
Tights or stockings are recommended if you wish to wear a skirt or dress while traveling. 
Woolen gloves and scarves can help you protect your head and neck from the cold winds. 
A water-resistant jacket would be a beneficial addition since there are chances of rain during January.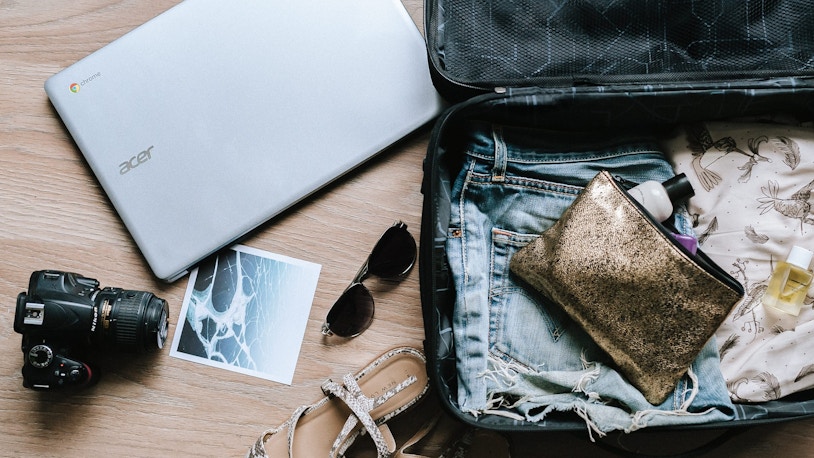 What to Pack in Rome in January
Carry an umbrella as it can rain unexpectedly.
A type E or type C charger.
A water-resistant bag, maps, and a travel guide are a must.
Pack for drenching showers. Keep rain boots, raincoats, and waterproof jackets in handy. 
Sunglasses, scarves, and caps are also wise as the sun may be low and bright.
Comfortable walking shoes as you'll be doing a lot of sightseeing during your stay in Rome.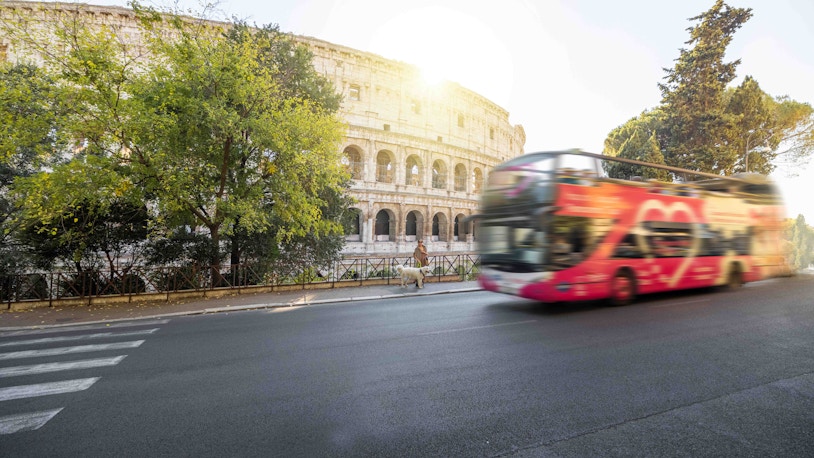 Getting Around Rome in January
By Metro - The easiest and fastest method of traveling in Rome would be taking the Rome metro network. With 73 stations, the network has a total length of 60 km. The lines are A, B - plus B1 - and C. At Roma Termini, lines A and B meet; line C is automated and intersects line A at San Giovanni.
By tram - Another popular way of traveling in Rome is using trams. Overground rail transport in Rome includes tramways, suburban and urban lines that serve the city of Rome as well as an express train to Fiumicino Airport. The majority of Regional State Railways offer primarily suburban service with more than twenty stations scattered throughout the city.
By Bus - If the other two are not according to your liking and you prefer buses, then remember, a comprehensive bus network is available in Rome, with three trolleybus routes already in operation and more being built.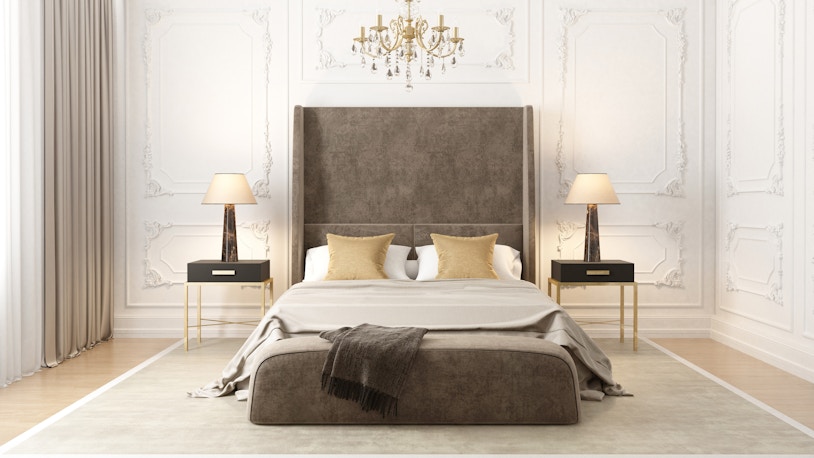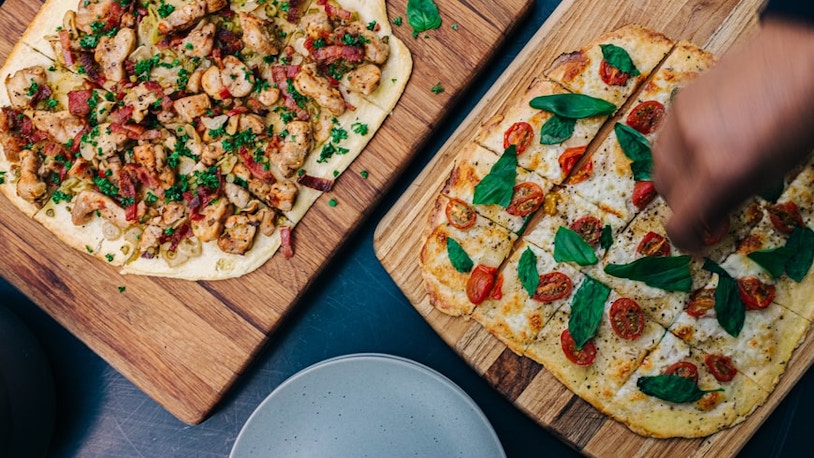 What to eat in Rome in January
While you are traveling your taste buds need a tour as well. Rome is a paradise for food lovers who cherish simple yet satisfying flavors. If you are visiting Rome during January then these dishes are a must-try:
Gelato - If you are visiting Rome then take a few minutes to savor the flavors of this renowned delicious dessert. 
Pizza al taglio - Would your trip to Rome be completed without having a slice of Pizza al taglio? Pizzas baked in this style are made on large square trays and are topped with a variety of toppings ranging from simple marinara sauce to elaborate gourmet slices topped with meats, cheeses, and vegetables.
Martiozzi - If you are looking for the perfect companion for your coffee then ask for a Martiozzi when you are in Rome.
All Your Questions About Visiting Rome in January Answered
Is January a good time to visit Rome?
Despite being a little colder and more wet compared to other months, you must visit Rome in January for its eye-catching events and festivities along with the availability of mouth-watering seasonal foods.
Rome is a true winter wonderland in January, as the temperature is lowest during the month.
How hot is Rome in January?
It's pretty cold in Rome during January as the winter is at its peak and the weather is bound to freeze your heart with its cold beauty.
Can you swim in Rome in January?
If you are a fan of cold swimming you can dive into the sea in January while its temperature is around 50°F to 61°F, but if you prefer a pleasant swimming experience, January is not the time for you.
Is it sunny in Rome in January?
In January, Rome tends to be chilly, with milder intervals, but there will be plenty of sunshine accompanying you while you explore this ancient city.
What clothes to wear in Rome in January?
Since the weather will be on the colder side during January, make sure you prepare well for it. Step out while wearing warm clothes, waterproof jackets, warm gloves, scarves, and comfortable walking shoes.
Is it rainy in Rome in January?
Rain can greet you once in a while in January but excessive rainfall is rare.
Is Rome expensive to visit?
Being one of the most expensive tourist cities in Europe, Rome won't be easy on your pockets. For a solo traveler, the expenses may be around 1200 EUR and for a couple, it may be approximately 2500 EUR. However, if you are visiting the ancient realm with your family of four your expenses may happen to be around 3200 EUR.
Despite being a big city, locals deem Rome as very safe to visit. You can take a night stroll without any worries.
What can I see in Rome in January?
You can enjoy a last look at Christmas decorations, visit St Peter's tomb, take a look at the work of Michaelangelo and enjoy festivities like La Befana.
What is the average temperature in Rome in January?
High temperatures tend to average around 12-13°C and drops between 3 - 4°C.
What are the best things to do in Rome in January?
There are infinite possibilities to have fun in Rome. Rowing boats in Villa Borghese, taking a cold swim, attending a football match, watching the opera are some of the most popular options.
What are the best things to do with Kids in Rome in January?
You can enjoy a football game, take a walking tour, and spend time in museums with your children.
What are the main festivals in Rome in January?
New year's day, The Epiphany, and Fasta Di San Antonio Abate are some major festivities that take place in Rome during January.
What are the major events in Rome in January?
Free museum visit days, Saldi sales, and numerous exhibits take place in Rome during January. You certainly won't get bored.