A Guide to Visiting Rome in July | Attractions, Weather, Museums & More
Contents
Around every corner in Rome, you will come across a monument, landmark, or venue containing invaluable artistic wealth. Its ancient quarters and ornate churches tell stories of bygone eras, while modern Rome is speeding into the millennium with a fervor that will leave you spellbound. No matter when you go to Rome, it is delightful. July is especially an enticing time to visit Rome because it is the height of the tourist season, and here is a handy manual to help you prepare for your trip to Rome in July.
Is July a Good Time to Visit Rome?
In Rome, July is an interesting month. It is the apex of summer, which has both positive and negative consequences for both visitors and locals. However, if you have never been to Rome, there is no bad time to visit the Italian capital.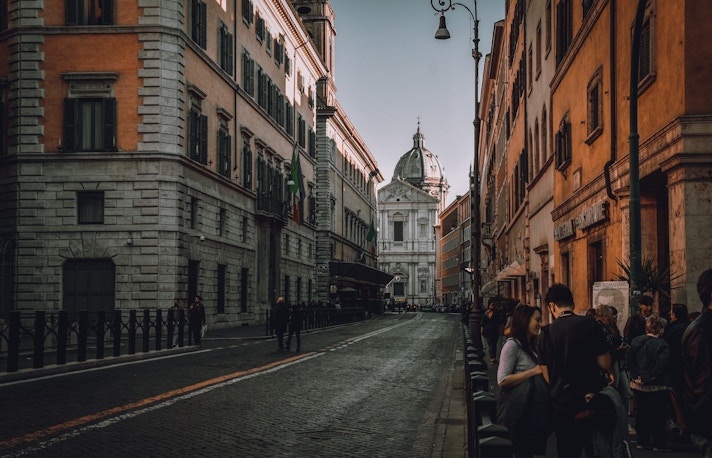 Why You Should Visit 
Sunny weather is almost guaranteed in Rome in July, which means there is minimal chance of a rain-related delay or cancelation.
July is a great time to dress up in vibrant and breathable clothes and go sightseeing without the hassle of wearing drab layers.
Longer days mean that you can start your day early and stay out for much longer, hopping from one attraction to the other.
There is a lot to enjoy in Rome, gastronomically, in the month of July, because of all the fresh produce that pours in from the different regions.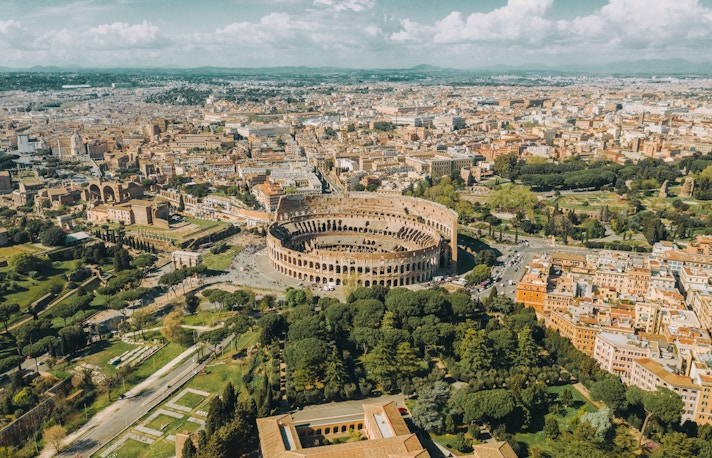 What to Look Out For
It is quite hot in Rome in July. Even with light clothes and frequent hydrating, it could get quite uncomfortable for you if you are out in the sun for too long.
Rome in July is jam-packed with tourists, which means everywhere you go, you will have a long queue, including famous eateries.
If you want to be left alone at any of the city's famous attractions to enjoy it in peace, you will have a very short window to do so at the very early hours of the day.
Since this is the high season in Rome, you might find it difficult to secure accommodations at a cheap rate as most places are pre-booked.
Overview of Weather in Rome in July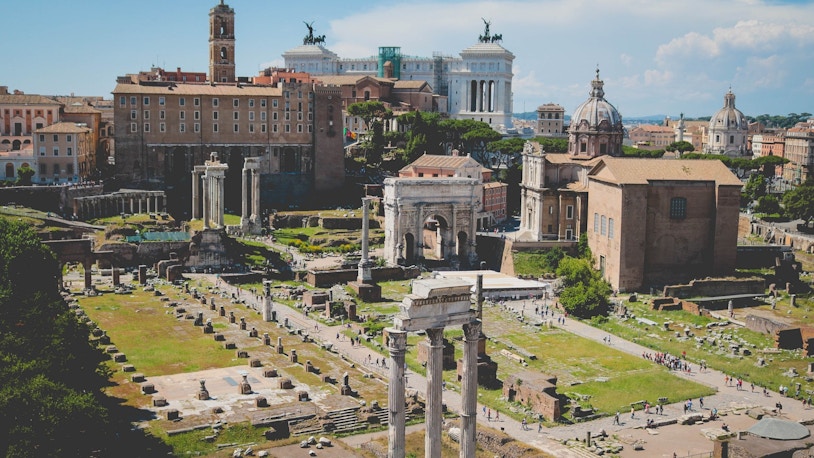 Rome in July falls in the middle of the hot summer. The mercury generally stays at its peak as compared to the rest of the year while the skies are clear. The daylight lasts for about 14 hours.
Average Temperature: High - 32ºC Low - 8º
Average Rainfall: 23 mm
Daily Wind Speed: 12 kmph
Temperature of the sea: 25ºC
Best Time to Visit Rome
Best Things to do in Rome in July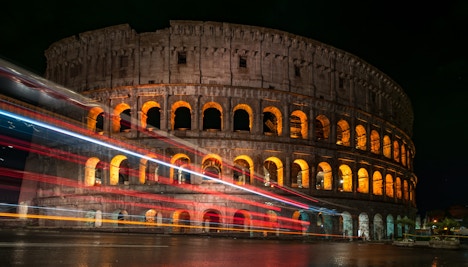 1. Roman Colosseum
City Landmark | Historic Site
Everyone wants to visit the Colosseum, and it does not fail to impress, especially when accompanied by stories about armored gladiators and ferocious lions. This iconic amphitheater signifies the strength and theatrics of ancient Rome more than any other landmark, and it is still a thrilling sight today. In July, a skip-the-line ticket for Roman Colosseum really enhances the experience.
July Timings: Daily 9 AM to 7:15 PM
from €21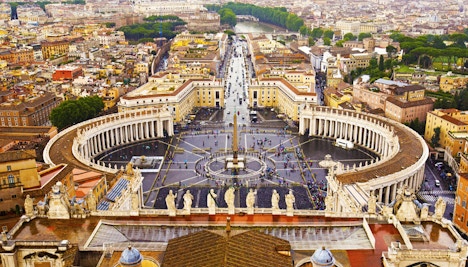 2. St. Peter's Basilica
City Landmark | Religious Site
None can compete with St Peter's Basilica, Italy's largest, richest, and most remarkable basilica. It was sanctified in Rome in 1626 after 120 years of development atop a 4th-century church. Its opulent interior houses a plethora of stunning works of art, which include three of Italy's most acclaimed masterpieces. A tour of the beautiful interiors of the basilica on a hot July day is especially rewarding.
July Timings: Daily 7 AM to 6 PM
Tickets From €27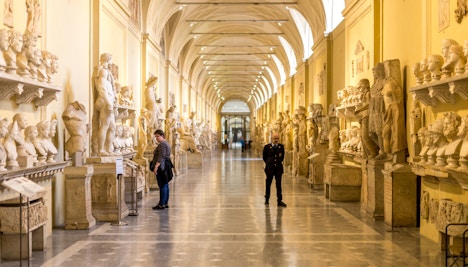 3. Vatican Museum
Museum
The Vatican Museums, established by Pope Julius II in the early 16th century and expanded by successive pontiffs, house one of the world's greatest art collections. Exhibits span from Egyptian mummies and Etruscan bronzes to antiquated busts, old masters, and modern paintings, and are displayed along approximately 4 miles of halls and corridors. The early opening hours of July let you take your time and explore the museums.
July Timings: Mondays to Thursdays 8:30 AM to 6:30 PM, Fridays, and Saturdays 8:30 AM to 10:30 PM
from €27.50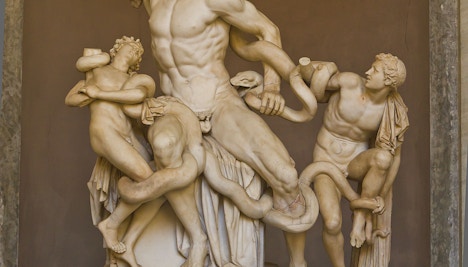 4. Sistine Chapel
Historical Landmark
The Sistine Chapel, which houses two of the world's most famous works of art – Michelangelo's ceiling frescoes and his Giudizio Universale – is the one section of the Vatican Museums which everyone wants to see, and on a busy day, you might find yourself sharing it with up to 2000 visitors. In July, you will be able to examine the Sistine Chapel for longer due to the extended hours.
July Timings: Mondays to Thursdays 8:30 AM to 6:30 PM, Fridays, and Saturdays 8:30 AM to 10:30 PM
from €27.50 5. Palazzo Barberini
Museum | City Landmark
This sumptuous baroque palace, endorsed to commemorate the Barberini family's rise to papal power, impresses even before you see its breathtaking art collection. Many prominent architects contributed to it, such as rivals Bernini and Borromini; the former contributed a square stairway, while the latter contributed a helicoidal one. With its beautiful complex, the Palace is a sight to behold in July.
July TImings: Tuesdays to Sundays 10 AM to 6 PM
Know More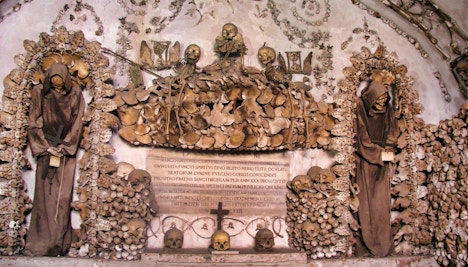 6. Roman Catacombs
Historic Landmark
The Roman Catacombs are a grim and dark reminder of the city's past and its tryst with the underworld. Mainly started as private burial grounds, the walls of these underground tunnels are now stuffed with the remains of thousands of former citizens of Rome. The Roman Catacombs are a great place to visit during one of the cool evenings of July.
July Timings: Daily 9 AM to 12 noon and from 4 AM to 6 PM
from €48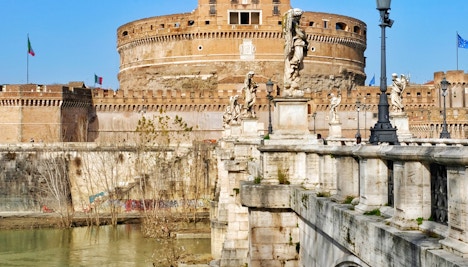 7. Castel Sant Angelo
City Landmark
This castle, with its textured round keep, is a readily identifiable landmark. Built as a mausoleum for Emperor Hadrian, it was transformed into a papal citadel in the sixth century and named after Pope Gregory the Great's angelic vision in 590. Castel Sant Angelo provides you the option of picking a skip-the-line ticket with an audioguide, making your July trip here a breeze.
July Timings: Daily 9 AM to 7:30 PM
from €25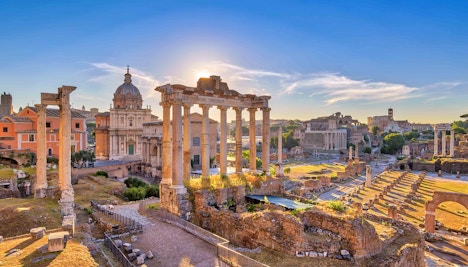 8. Roman Forum
Historical Landmark
The Roman Forum was ancient Rome's centerpiece hub, a lofty district of temples, basilicas, and vibrant public spaces. It was an impressive – if somewhat perplexing – sprawl of ruins. The site, which was originally a swampy burial ground, was established in the seventh century BCE. Roman Forum is one of the most popular tourist spots in Rome and it is still worth visiting the place despite the crowd in July.
July Timings: 9 AM to 7:15 PM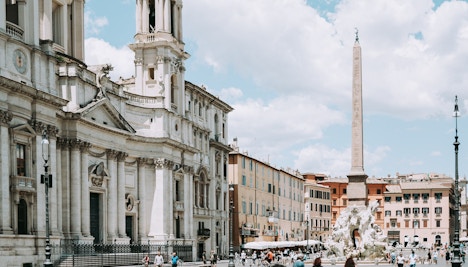 9. Experience Piazza Navona
Leisure | City Landmark
Piazza Navona is central Rome's graceful showcase square, with its splashy fountains, baroque palazzi, and colorful cast of street artists, hawkers, and tourists. Built on top of the 1st-century Stadio di Domiziano, it was paved over in the 15th century and served as the city's main market for nearly 300 years. Come early in the morning in July before the crowds arrive, or after dark when the fountains are lit up, to catch the piazza at its most enticing.
10. Roman Pantheon
Historical Landmark
The Pantheon, a striking 2000-year-old temple that is now a church, is one of Rome's best-preserved historical buildings and one of the most impactful buildings in the Western world. It has stood since around 125 CE, having been built by Hadrian over Marcus Agrippa's earlier 27 BCE temple. In July, take advantage of priority access to explore this renowned landmark.
July Timings; Daily 9 AM to 7 PM
from €5 11. Borghese Gallery
Art Gallery
If you only have room for one art museum in Rome, this is the one to go to. It houses the 'queen of all private art collections,' with paintings by Caravaggio, Raphael, and Titian, as well as sensational Bernini sculptures. Cardinal Scipione Borghese, the most knowledgeable and ruthless art collector of his day, founded the museum's collection. Look for specially curated exhibitions that are a feature of Borghese Gallery in July.
July Timings: Tuesdays to Sunday 9 AM to 7 PM
from €21 12. Walk Around Orto Botanico
Leisure
Rome's 12-hectare botanical gardens, formerly the private grounds of Palazzo Corsini, are a little-known, mildly neglected gem and a great place to decompress in a tree-shaded stretch of land covering the steep slopes of the Gianicolo. They now have up to 8000 species, such as some of Europe's most endangered plants. In July, the gardens are in terrific shape and can prove to be a great place to take a break during sightseeing.
July Timings: Daily 9 AM to 6:30 PM
Festivals in Rome in July Lungo il Tevere
Dates: June to September
This summer festival, which literally means "Along the Tiber," celebrates music, theater, dance, and the arts at venues along the Tiber River in the heart of Rome. Events take place throughout the summer and late into the night, so there is always something to do. The Tiber becomes a cultural river, bringing the city's heart to life.
Know more Festa dei Noantri
Dates: Late July
If you thought Trastevere was happening, wait until the Festival of Noantri, when a cavalcade of Madonna del Carmine passes through the neighborhood. For the next two weeks, there will be street art, open-air concerts, and performances. The festival's origins can be traced back to 1535 when a group of local fishermen revealed a wooden statue of the Madonna at the mouth of the Tiber during a storm.
Events in Rome in July Rock in Roma
Dates: June to September
The Rock in Rome is an annual musical event held in Rome at the Capannelle Racecourse around the months of June and July. It is not a traditional festival, but rather a musical event in which several groups perform over a few months. Some of the greatest artists of the past and present perform at Rock in Roma.
Know more Isola Del Cinema
Dates: June to September
The Isola del Cinema has been running for over 25 years and is held on Tiber Island, a UNESCO World Heritage Site. It concentrates on Italian and international cinema, with full-length features, short films, VR and gaming, and a number of exhibitions. Over the years, the carnival has served as a showcase for the best Italian cinema, welcoming not only directors and actors, but also producers, distribution companies, screenwriters, music artists, and cinematographers.
Know more
Know Before You Visit Rome in July
Travel Essentials
What to Wear
What to Pack
Transport
Stay
Food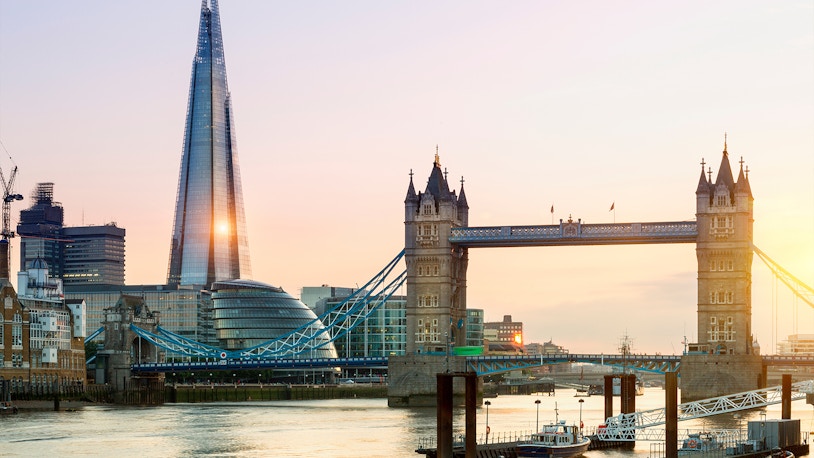 Travel Essentials
Time Zone: GMT +2
Currency: Euro EUR - €
Country code: +39
Emergency numbers: 112, 113, 114
Travel Guide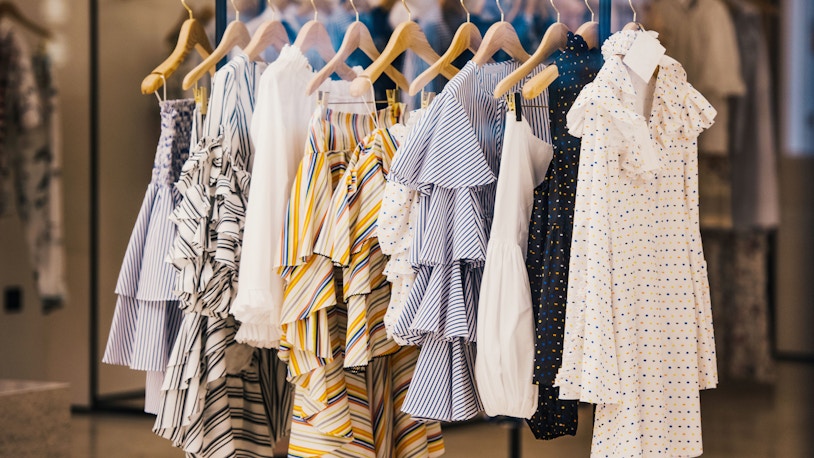 What to Wear in Rome in July
Since the month of July is among the peak summer months in Rome, you will need to wear clothes made of breathable material.
Wear hats or caps to cope with the heat and the sunlight during the day.
You can prefer to wear sundresses and shorts if you want to go to multiple outdoor spots.
Wear clothes that cover the shoulders and knees when heading to religious landmarks in Rome.
Put on a comfortable pair of shoes before your outings.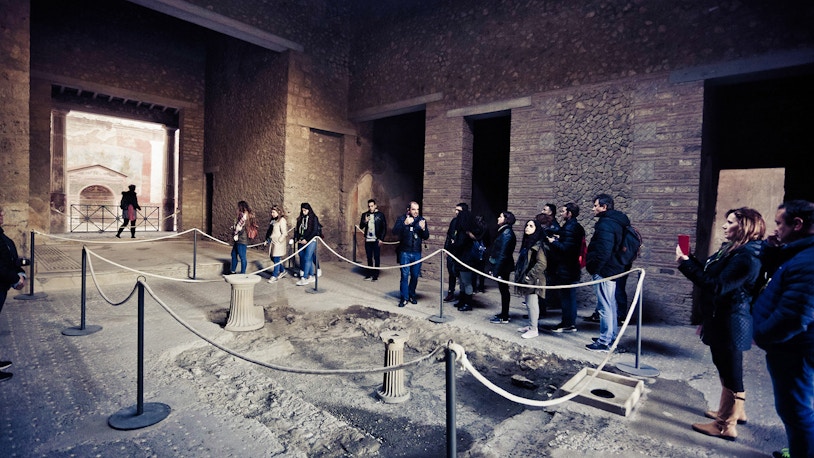 What to Pack in Rome in July
Bring type C, F, or L adapters to Rome for your electronic devices.
Carry lots of sunblock if you plan to be out in the sun for a considerable period of time.
Bring comfortable walking shoes for your trip to Rome in July.
Carry enough light and breezy clothes for all of your outings.
Pack a backpack with enough pockets to fit all of your belongings when you go out.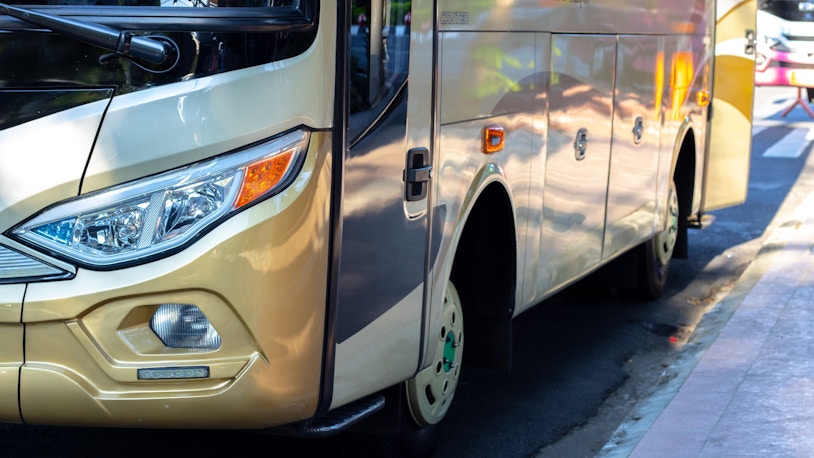 Getting Around Rome in July
By Metro: The metro is faster than surface transportation, but it has a limited network. The center is served by two main lines, A and B, which intersect at Stazione Termini. Trains run from 5:30 a.m. to 11:30 p.m., and on Fridays and Saturdays, until 1:30 a.m.
By Bus: The main bus station in Rome is located next to Stazione Termini on Piazza Dei Cinquecento, where there is also an information booth. Buses typically run from 5:30 a.m. to midnight, with reduced service available throughout the night.
By Train: Apart from links to Fiumicino airport, you will most likely only need the overground rail network if you are leaving town. Stazione Tiburtina is Rome's second train station, located four halts from Termini on metro line B.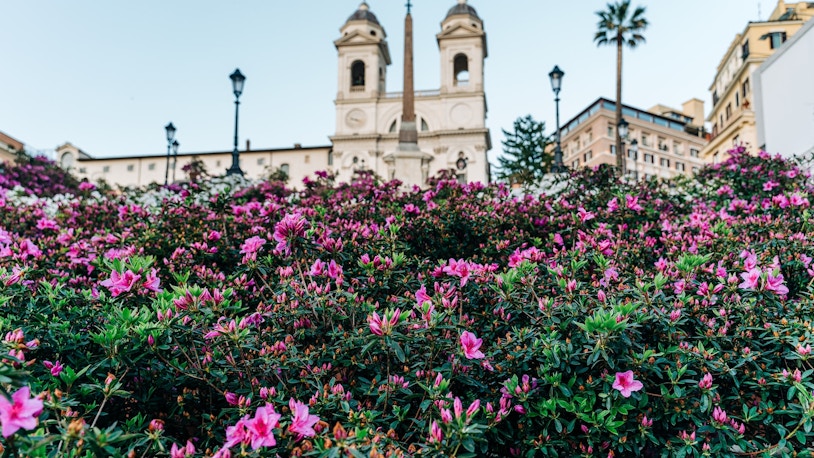 What to eat in Rome in July
Summer is one of the best times to be in Rome for food. With an abundance of local produce and an even greater variety of seasonal dishes available, you can never go wrong trying an Italian specialty in Rome in July.
Caprese Salad: The Caprese Salad is the epitome of summer! Beautiful locally grown tomatoes, fresh basil leaves, and creamy mozzarella, all sliced up and topped with olive oil and balsamic vinegar, that's perfection.
Fiori DI Zucca: In July, you may notice bright yellow-orange blossoms in all produce markets; these are zucchini flowers, which are abundant in the summer.
Affogato: There's coffee and there's gelato, how can you go wrong? Affogato is the ideal way to get your caffeine fix in Rome during the summer.
All Your Questions About Visiting Rome in July Answered
Is July a good time to visit Rome?
The weather in Rome in July is hot and humid, with temperatures averaging around 86 degrees Fahrenheit (30 degrees Celsius). However, there are often cooler days mixed in, and evenings can be quite pleasant. If you can handle the heat, then July can be a great time to visit Rome as there are fewer crowds than in other months and prices are generally lower. Just be sure to pack light, breathable clothing and plenty of sunscreen!
Rome in July is quite hot with average highs being around 32ºC.
Can you swim in Rome in July?
Yes, July is a great time to swim in Rome.
Is it sunny in Rome in July?
Yes, Rome in July is very sunny.
What clothes to wear in Rome in July?
You can wear light and breezy clothes in Rome in July because it is quite hot. You should also wear comfortable footwear and hot when you go out.
Is it rainy in Rome in July?
It rains for 5 days or less in Rome in July.
Is Rome expensive to visit?
Like most of the premier tourist destinations in Europe, Rome can be a bit expensive.
Rome is quite safe for the most part. However, you still need to keep an eye on your belongings at all times.
What can I see in Rome in July?
In Rome, you can see the Roman Pantheon, Castel Sant Angelo, and Borghese Gallery in July.
What is the average temperature in Rome in July?
The average temperature in Rome in July is 32ºC.
What are the best things to do in Rome in July?
The best things to do in Rome in July are visiting the Roman Catacombs, going to a concert, and witnessing the Colosseum.
What are the best things to do with Kids in Rome in July?
The best things to do in Rome in July are visiting the gardens and going for a gelato.
What are the main festivals in Rome in July?
The main festivals in Rome in July are Lungo il Tevere and Festa dei Noantri.
What are the major events in Rome in July?
The major events in Rome in July are Rock in Roma and Isola Del Cinema.