A Guide to Visiting Rome in October | Attractions, Weather, Museums & More
Rome, the eternal city, has enticed people from all over the world with its unrivaled history, artistic heritage, vibrant culture, and heavenly culinary options. Now, this UNESCO heritage site is among the top tourist destinations in the world. Rome blends its history of 3,000 years with the fast-pacing present world, and this is what makes it unique. Though the city is always crowded with tourists, a trip to Rome in October can make your experience more memorable.
Is October a Good Time to Visit Rome?
October is one of the most comfortable months to visit Rome. The weather during the daytime is usually warm, while the nights are comfortably cold.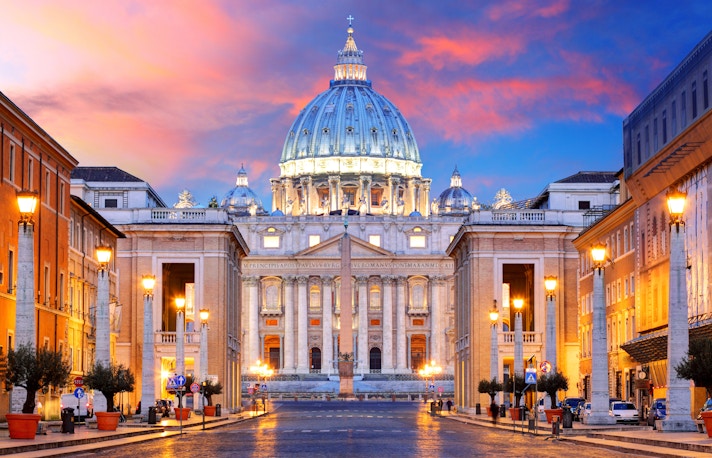 Why You Should Visit Rome in October
Since summer draws to an end and fall begins in October, the weather is so pleasant most of the time. 
Fall colors make your stroll through the town more beautiful. 
October marks the beginning of several fall festivals. Visiting Rome during this time lets you take part in these festivals. 
The weather is not too hot but provides sunshine to provide a glowy backdrop to your pictures. 
What to Look Out For in Rome in October
The rush of tourists as the weather is pleasant. 
If not booked in advance, you'll miss out on tickets to your preferred accommodation. 
Though October is not considered the crowdest season, some attractions will still be crowded as the month marks the beginning of fall. 

Overview of Weather in Rome in October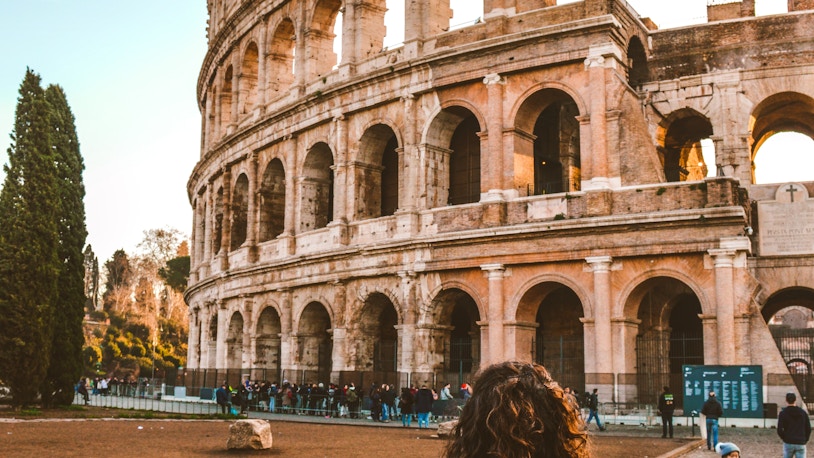 The weather in Rome in October is usually pleasant, and it is one of the liveliest months, with the summer coming to an end and holidays around the corner. 
Average Temperature: 20°C in the daytime and 15°C during the night. 
Average Rainfall: 113.3mm, 8.8 days.
Average Wind Speed: 11.0 mph
Average Daylight Hours: 11
Best Time to Visit Rome
More About Weather in Rome in October
How hot is Rome in October?
Rome is not so hot in October, and with the autumn season setting in, the average temperature high during the daytime is 20°C, and it drops to 15°C at night.
Does it rain in Rome in October?
Yes. The chances of rainfall are high on around 8.8 days in October.
Is Rome Windy in October?
Rome is not too windy in October. However, you can expect a wind speed of 8.8 mph.
Best Things to do in Rome in October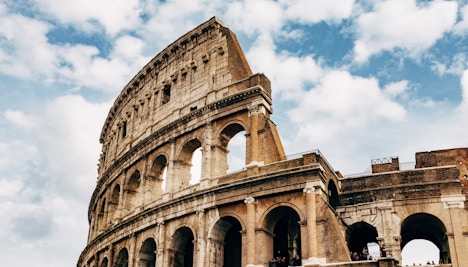 1. Roman Colosseum
Historical Landmark
Since times immemorial, the Colosseum has been the iconic symbol of Rome. Your trip to Rome is incomplete if you don't see this architectural marvel that tells of ancient history. This massive amphitheater offers a lot more than just ancient relics; it also includes artwork that was once a reflection of society. Furthermore, visiting the museum in October means that you get to see the beautiful fall foliage in Rome.
October Timings: Daily 9 AM to 7:15 PM
from €21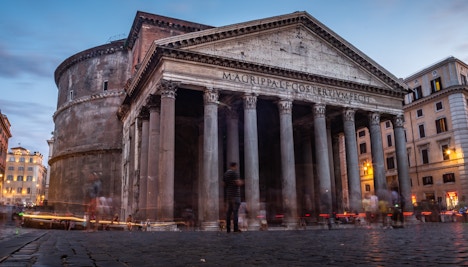 2. Pantheon
Historic Park
The Pantheon is one of the best-preserved monuments in Rome. Once a temple, now a church, the interiors and the overall construction of the Pantheon are spell-binding. The dome of the building was considered one of the largest ever built until modern times. Besides, the exteriors that remind of the past together with the autumn tone create the best background for the pictures in October.
October Timings: 7:00 AM - 9:00 PM 3. Vatican Museum
Museum
A trip to the Vatican Museum will transport you back to history, Christianity, and more, whether you're a religious person or a secular nomad. The museum proudly displays the works of some well-known artists such as Michelangelo, Caravaggio, Raphael, Bernini, Da Vinci, and contemporary artists like Dali and Picasso
October Timings: Mondays to Thursdays 8:30 AM to 6:30 PM, Fridays, and Saturdays 8:30 AM to 10:30 PM
from €27.50 4. Sistine Chapel
Historical Landmark
The Sistine Chapel is famous for its Michelangelo frescoes. The magnificent interiors of the chapel, which include works by Botticelli, Perugino, and Luca, are a must-see in Rome. The location is also known as the Pope's personal chapel and serves as the official papal chapel of Vatican City.
October Timings: Mondays to Thursdays 8:30 AM to 6:30 PM
from €27.50
5. Go on an Angels and Demons Tour
Themed Tour
Step into Robert Langdon's shoes from the Angels and Demons and explore the city with all the thrills and turns. This way, you can trace the storyline and visit the elements of the earth in different places such as Santa Maria del Popolo, Santa Maria Della Vittoria, Saint Peter's Square, Piazza Navona, and more. With the beautiful October weather, rest assured you will enjoy the tour.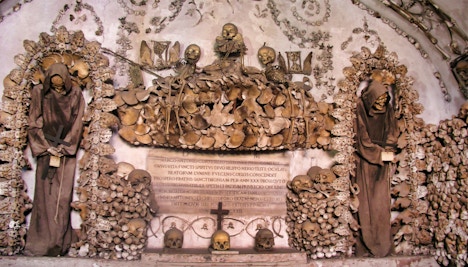 6. Roman Catacombs
Historic Landmark
The history of Rome is a little less interesting than its colorful buildings and stunning architecture. The darker side of history has emerged in the form of catacombs, which are now proof. A stroll through these tunnels in October may help you get to know the area better before it gets frightening during the winter season.
October Timings: Daily 9 AM to 12 PM | 4 AM to 6 PM
from €15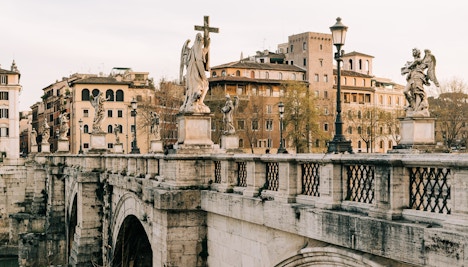 7. Castel Sant Angelo
City Landmark
One of the lovely sights to see during October evenings is Aquileia's less-known fort-turned museum, originally constructed as a fortress and turned into a museum. Roman Emperor Hadrian built the mausoleum as a Mausoleum in the 1st century AD. Then it became a castle and fortress before being turned into a museum in 1856.
October Timings: Daily 9 AM  to 7:30 PM
from €25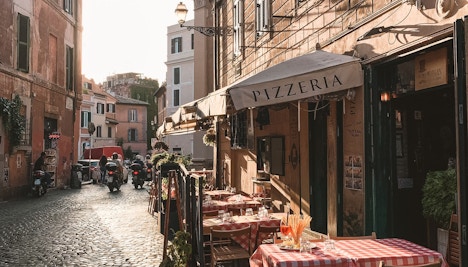 8. Walk Around Trastevere Neighborhood
City Landmark | Leisure Walk
Taking a walk in the lovely Roman district is an adventure in itself. Your trip will be even more gorgeous when the fall arrives. Take a stroll through this bohemian neighborhood to learn about Rome's less-known working middle-class lifestyle. The tiny town on the Tiber's banks provides for a wonderful walking and dining experience, with eateries, trattorias, and pizzerias on every nook and corner.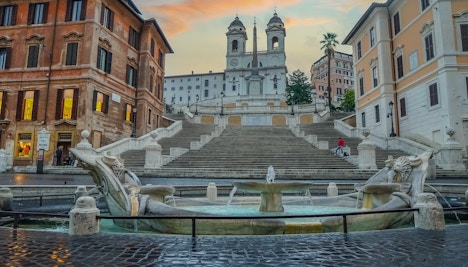 9. Piazza Navona
City Square
One of the popular squares in Rome, Piazza Navona is also famous for the decorations that include fountains, sculptures, and more from great artists. The architectural marvel shows the brilliance of designs by Bernini and Borromini. The square has around nine entries, and each entry opens doors to the main square, which is a blend of architecture, harmony, and elegance. Spend an evening here enjoying the pleasant breeze of October.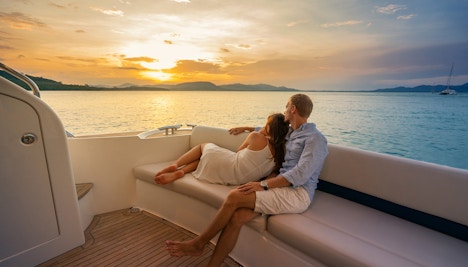 10. Enjoy The Sunset at Tiber
Sightseeing | Cruise
Nothing can compare to relaxing on a cruise and sipping your favorite beverage while watching the sunset over the river. Tiber Island in Rome offers cruises where you may enjoy the sunset against a backdrop of Roman monuments. You could also admire the illuminated castles and squares of Rome glide along the water. 11. Borghese Gallery
Museum
Some of Rome's most beautiful art galleries and gardens are located in the city. The Borghese Gallery and gardens are among the most well-known names on the list. While Caravaggio's greatest works are on display at the museum, visitors may enjoy a nature-friendly experience while strolling through the garden surrounding it. What is more
October Timings: Tuesdays to Sunday 9 AM to 7 PM
from €21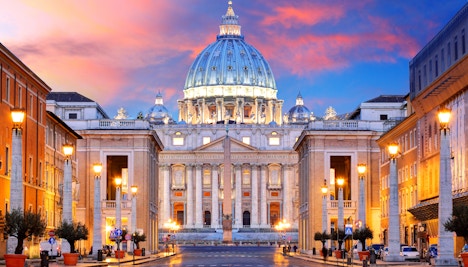 12. Go Exploring After Dark
Leisure | City Walks
After dark, some areas of Rome are best appreciated for their illuminated facades. The city has a vibrant nightlife that may be experienced with the help of a guide. Get the chance to see all of the monuments aglow at night, and enjoy a delicious meal with some of the finest wine in all of Italy.
Festivals in Rome in October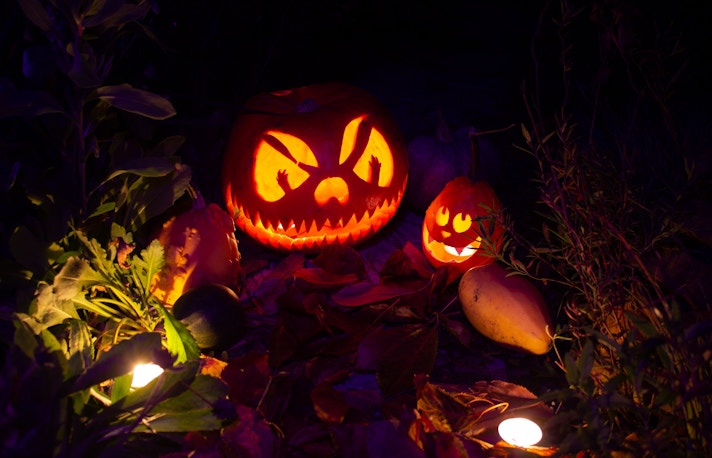 Halloween
Dates: 31st October
Though Halloween was not as popular as it was in other countries before, Italy has started celebrating the day recently. The streets and clubs all over the cities throw costume parties on Halloween, and the teenagers and youngsters often take part in it. Churches like St. Peter's Basilica also conduct masses on Halloween for you to visit.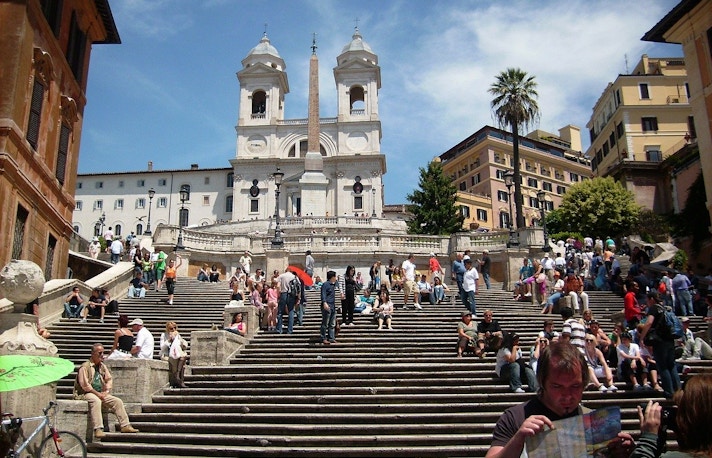 Roma Europa Festival
When: Between September and November
Roma Europa is one of the most prestigious festivals conducted in Rome. The festival, conducted every year, is dedicated to all kinds of art, from music to contemporary visual art, and the event showcases the works of 500 artists from all over the world. Venues for the performances are spread across around 20 different locations in Rome.
Events in Rome in October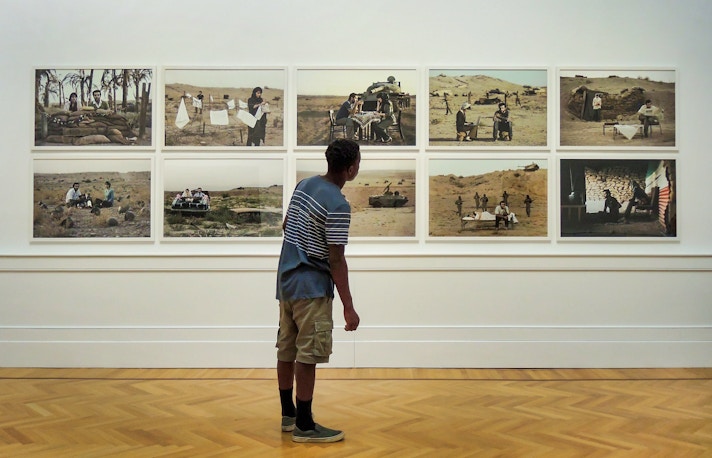 Rome Art Week 
Dates: 24-29 October 
Rome Art Week or RAW is the celebration of visual contemporary art in Rome. Conducted every year in the last week of October, the exhibition centers, galleries, museums, etc., in Rome get ready to exhibit the best artworks. Taking part in this event is the best way to explore the city and the art. 
Know more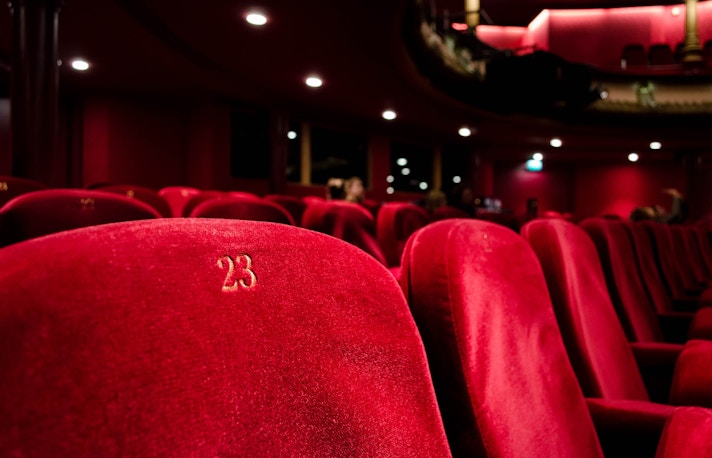 Festa del Cinema di Roma
When: Mid-October
Festa del Cinema di Roma or Rome Film Festival is an important event that takes place every year in October. The festival aims to spread awareness and promote international film as a mode of entertainment and art. Starting in 2006, the Rome film fest has had 16 editions until now. 
Know Before You Visit Rome in October
Travel Essentials
What to Wear
What to Pack
Transport
Stay
Food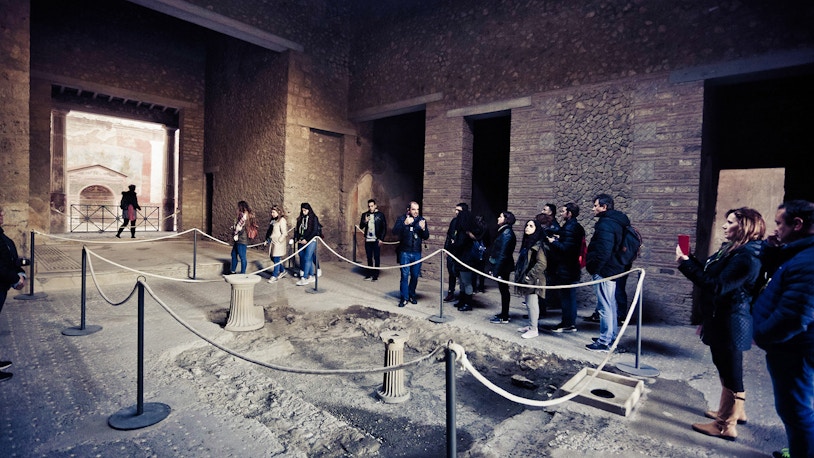 Time Zone: GMT +2
Currency: Euros €
Language: Italian
Country code: +39
Emergency numbers: 118 (Ambulance), 113 (Police), 115 (Fire service)
Travel Guide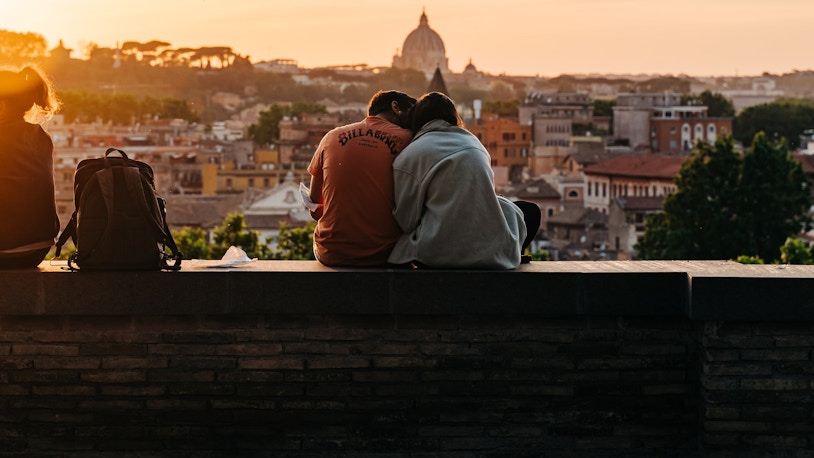 What to Wear in Rome in October
Wear a hat to avoid direct sunlight.
Rome in October is pleasant. You can wear light clothing. 
Carry light jackets and a cardigan, just in case the weather changes. 
Carry a raincoat as there are chances of rain in Rome in October.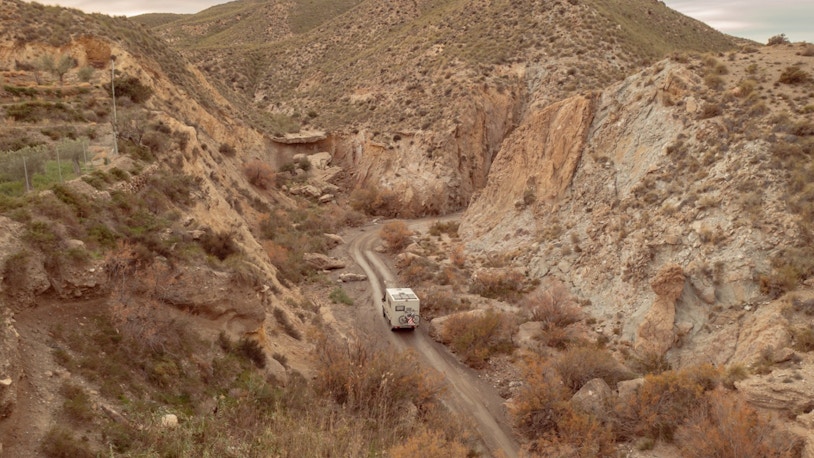 What to Pack in Rome in October
Power adapter - Type C,L,F
Clothes: Light cardigans, jackets, scarves, etc.
Good walking shoes
Umbrella and raincoat.
Other essentials.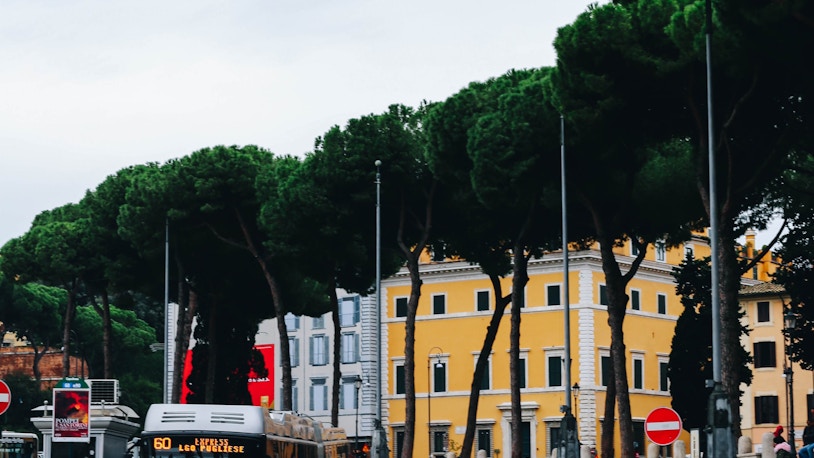 Getting Around Rome in October
By metro - Metro in Rome is one of the fastest ways to commute to the main attractions such as the Vatican museum and Colosseum. Though the metro doesn't cover all the attractions in Rome, you can take Linea A and Linea B to cover most of the sites located near the Colosseum and Vatican. 
By bus - The bus is one of the cheaper and easier ways to get around Rome. There are around 350 bus lines that are operating in and around Rome. This includes 22-night buses as well. 
By Tram - There are six tram lines in Rome. However, the slow pace makes the journey slow. If you're not tight on time, you can try this out. 
Rentals - There are other cars and bike rental options that you can choose from in Rome. Enquire about the fares first as they could be expensive.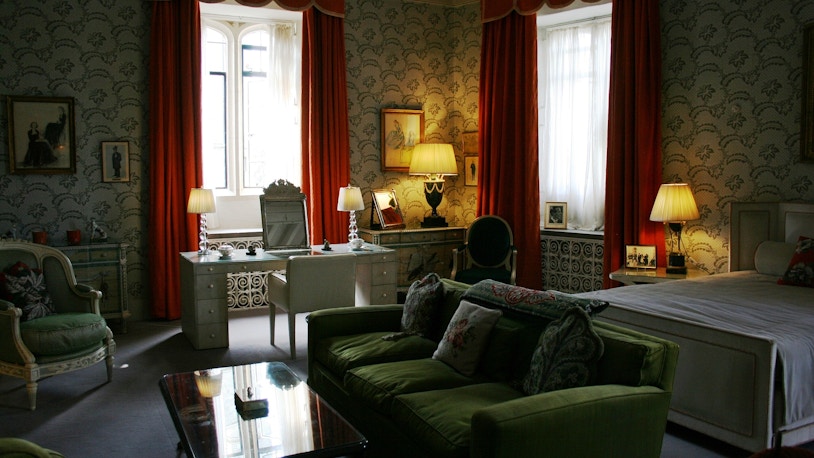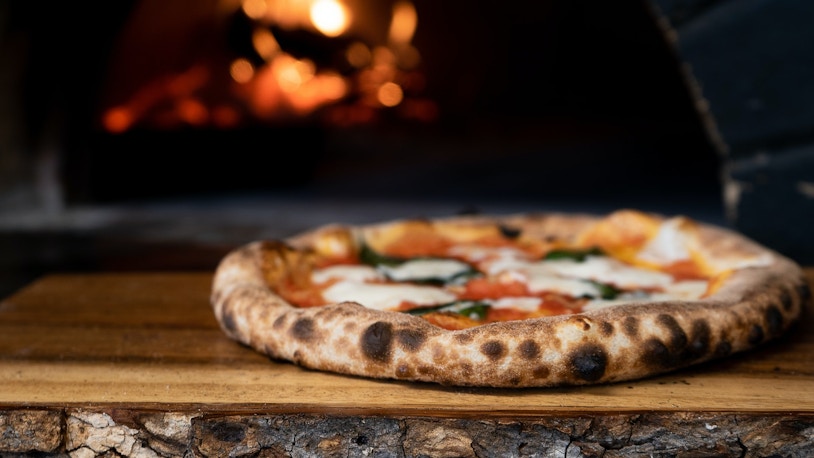 What to eat in Rome in October
Rome has some delicious seasonal delicacies that offer you a great food experience based on the season. Some of the must-try food items in Rome in October weather are:
Suppli - This Roman street food is a favorite among locals and tourists. You will find this dish in the streets as well as in restaurants. Suppli is nothing but a rice ball with meat sauce and tomato in it. Try it out and get ready for a surprise mozzarella filling. 
Caprese Salad - A perfect pick for the autumn weather, Caprese salad is prepared using locally sourced mozzarella cheese and tomatoes. The tomato and cheese are then seasoned perfectly with olive oil, balsamic vinegar, and basil leaves. Pair it with any kind of bread, and you are good to go.  
Affogato - Affogato is a tasty coffee dessert that can be topped with your favorite gelato. The dish has a bitter coffee base, and it is topped with gelato, which is a favorite among most people. 
Hacks & Tips to Visit Rome in October
Make most of your fall trip by taking in the natural beauty of Rome by visiting the gardens and parks in the fall. 
Avoid museums on Sundays. Museums have free entry on Sunday, and hence it will be crowded. However, if you want to visit the museum on Sunday try to reach early to avoid the long queues.
Book your tickets and accommodations early to avoid last-minute hassles.
Carry an umbrella. Rome rains for around eight days in October. 
Try the walking tours. October's pleasant weather allows you to enjoy walking, which otherwise wouldn't be possible in winters and summers. 
Learn Italian phrases. This would help you blend with the local crowd. 
Explore Rome Through The Year
Frequently Asked Questions About Visiting Rome in October
What are the best things to do in Rome in October?
Some of the best things to do in Rome in October include visiting the Colosseum, watching a sunset, or taking a stroll through the streets.
Is October a good time to visit Rome?
Yes. October is one of the best times to visit Rome owing to the pleasant weather.
No. The weather in Rome is neither too cold nor too hot in October.
How hot is Rome in October?
Rome is comfortably warm in October.
Can you swim in Rome in October?
Yes. You can swim in Rome in October.
Is it sunny in Rome in October?
The skies are bright and sunny most of the time.
What clothes to wear in Rome in October?
You can wear t-shirts, light shirts, dresses, etc. However, carry a light cardigan and jackets with you just in case the weather changes.
Is it rainy in Rome in October?
Though October is not a rainy season, you can expect rains for at least 8 days.
Is Rome expensive to visit?
If not planned carefully, a trip to Rome can be expensive.
Rome is one of the safest cities in Italy for tourists.
What can I see in Rome in October?
You can visit the Colosseum, museums, gardens, and many more attractions in October.
What are the major events in Rome in October?
Rome Art Week and Rome Film Festival are some of the popular events in October.
What is the average temperature in Rome in October?
The average temperature can range from 20°C to 15°C.
What are the best things to do with Kids in Rome in October?
Kids will love playing in the gardens, visiting museums, etc, in October due to the pleasant weather.
What are the main festivals in Rome in October?
Halloween and Roma Europa Festival are some important festivals in Rome during October.