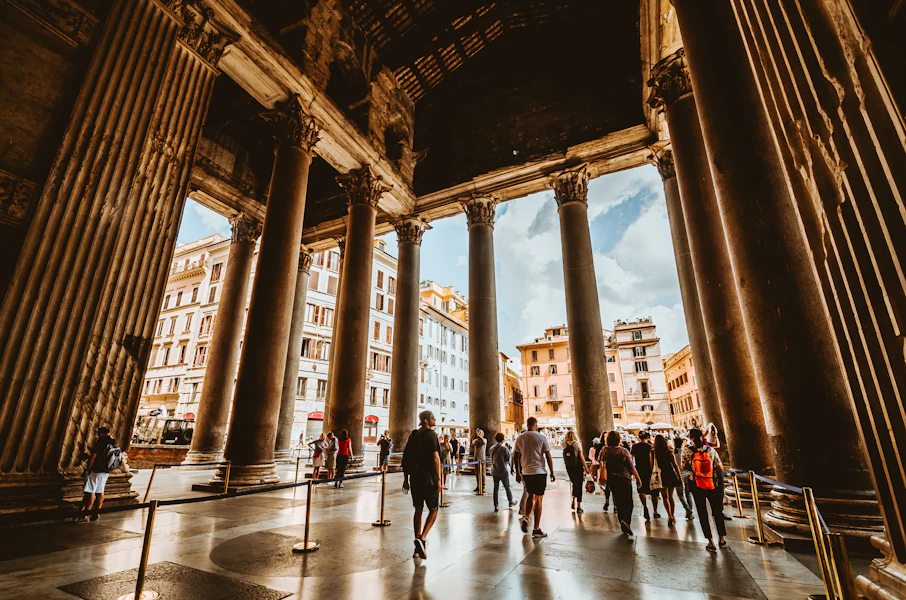 Explore Rome in Summer 2022 | Weather, Things to do, Packing Checklist, Travel tips & More
With a rich history and culture, Rome is the perfect city to visit throughout the year. This Eternal City dates back to ancient times and is renowned as one of the most romantic cities in the world. Whether it is a history tour of the Colosseum or making a wish at the Trevi Fountain, there is no shortage of places to visit and things to do in Rome. One of the most popular times to visit Rome is in summer when the weather is warm and eating gelato while sitting beside a fountain in Piazza feels like nothing short of an accomplishment. If you plan a visit to Rome in the summer, here is what you need to know.
Rome in summer: At a Glance
June - August
Average Temperature: 17 - 45°C
Average Rainfall: 20 mm
Average Daily Wind Speed: 6 m/hr 
Average Water Temperature: 25°C
Average Daytime: 13 - 16 hours

Why visit Rome in Summer?
What to Look Out for in Rome in Summer?
What to Wear?
If you are planning a visit to Rome in June, then cotton clothes are going to be your best friend for this trip. Rome can become hot in summer, especially during the daytime, so wear loose and lightweight clothes to avoid sweating. You can wear shorts, skirts, dresses, etc. to stay cool but do cover up your knees and shoulders when visiting religious places in Rome.
Tips and Hacks to Visit Rome in summer
Plan early morning visits to the attractions to avoid the queues and the hotter weather during midday.
Since the days are long in Rome in summer, plan your itinerary well else you won't have time to rest at all during your visit.
Several attractions are closed on Monday, so plan accordingly.
Wear cotton clothes in summer as it can become really hot and flaunt dresses and shorts as much as you like except when visiting religious places.
Drink lots of water as there are high chances of becoming dehydrated in Rome in summer.
Know Before you Visit Rome in Summer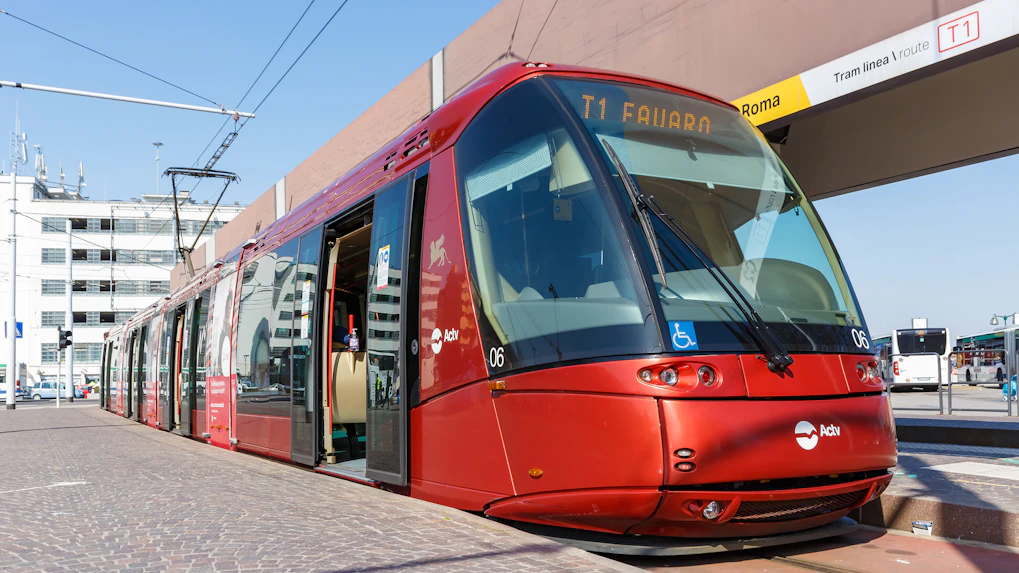 Getting Around Rome in Summer
When you are planning a trip to Rome in summer, you also have to consider getting around the city. While Rome is huge, public transportation makes it easy to roam around the city. 
Metro: There are two metro lines - A and B that connect most parts of the city and run from 5:30 AM to 1:30 AM every day. 
Bus: One of the best ways to travel around Rome is by using the bus network here. There are around 338 bus lines and 22 night buses that connect over 8,000 stops all over Rome city.
Tram: There are 6 tram lines that one can use to travel to parts of Rome that are not accessible by metros or buses.
Urban Railway: Finally, you also have an urban railway system with three lines to connect to reach Giardinetti, Lido, and Viterbo.
Where to Stay in Rome in Summer
As Rome is a popular tourist destination and receives millions of visitors every year, there is no shortage of hotels or hostels here. In summer, the accommodation prices can be a little high but if you book in advance then there is nothing to worry about.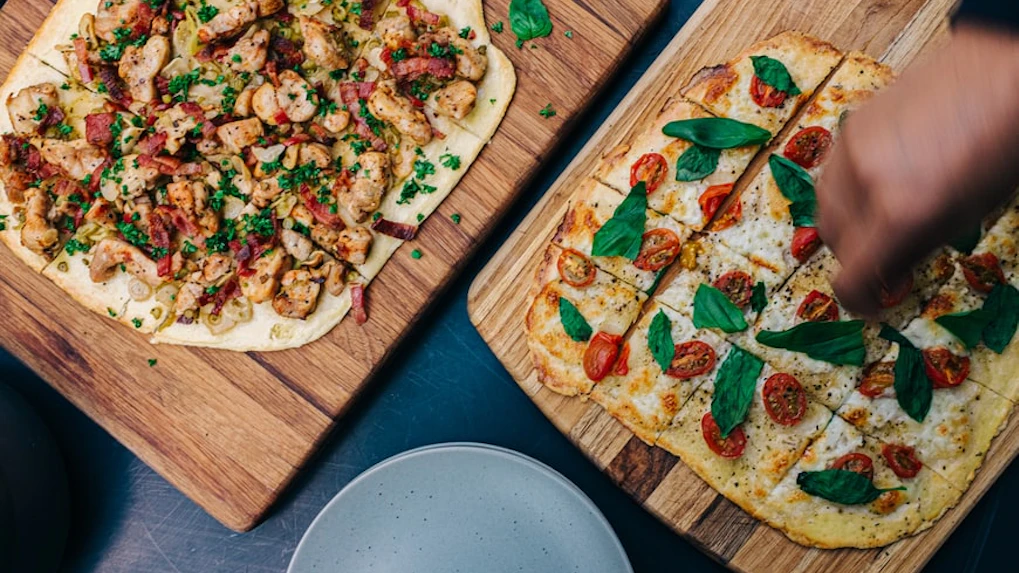 What to Eat in Rome in Summer?
Pizza: Of course, a trip to Rome without trying the iconic Italian Pizza is a trip incomplete. Pizza is a staple food in Rome and there are different varieties and toppings for you to choose from. 
Gelato: Another iconic Italian dish that you cannot miss out on is the Gelato. You can choose to have an exotic chocolate-covered gelato or a mix of icy flavors during the hot summers in Rome.
Caprese Salad: If you are looking to eat something light in Rome in the summers, then Caprese salad is a must-try. The salad comprises fresh tomatoes, basil, buffalo mozzarella, and a little bit of olive oil and balsamic.
Cacio E Pepe: One of the top comfort foods in Rome, Cacio E Pepe is simple yet wholesome. This dish is made using pasta, black pepper, and Pecorino Romano cheese and is perfect to combat the summer heat in Rome.
Carbonara: Another popular pasta dish to eat in Rome is the Carbonara. It is cooked with spaghetti, guanciale, and rigatoni. There is a whole egg or egg yolk added to make it creamy and it is served with a topping of black pepper.
Frequently Asked Questions About Visiting Rome in Summer
Is summer a good time to visit Rome?
One can visit Rome throughout the year as there is something to experience all year round. However, summer is an ideal time to visit Rome as the weather is better with clearer skies and longer days. Plus, there are plenty of festivals and events happening in the summer season that you won't want to miss.
How hot is Rome in summer?
Rome in summer can be extremely hot with the average temperature around 45°C. However, if you are okay with the heat, then it is a great time to visit as the days are 13-16 hours long so you have more time to explore.
What is the average temperature in Rome in summer?
The average temperature in Rome in summer is around 17 - 45°C.
Is it sunny in Rome during summer?
Rome experiences sunny and clear days for most of the year, especially in the summer months. Make sure you pack enough sunscreen and a pair of sunglasses if you are traveling to Rome in summer.
Is it windy in Rome during summer?
It is not too windy in Rome in summer as the average wind speed is around 6 mph.
Does it rain in Rome during summer?
The summer season in Rome is mostly dry and sunny so, there are fewer chances of rainfall. The average rainfall during these months to expect is 20 mm.
What clothes to wear in Rome in summer?
Since Rome is hot in summer, visitors are recommended to wear cotton and rayon clothes. Shorts, t-shirts, dresses, skirts, etc. are perfect to enjoy the summer weather in the city.
Is Rome cheaper in summer?
Rome becomes a little expensive in summer as it is the peak tourist season. The hotels are in high demand and the attraction tickets get sold out in advance, resulting in a price hike for the tourists.
What are some things to do in Rome in summer?
Some popular activities to enjoy in Rome in summer are sightseeing, museum hopping, strolling in the gardens, visiting the piazzas in the evening, and so on.
Rome is a safe place to visit but you should always be careful of scammers and thieves when exploring the city. Avoid buying tickets in black and stay aware of your belongings at all times.
What can I see in Rome in summer?
During the summer season, there are many beautiful attractions to visit in Rome such as the Colosseum, Roman Forum, Trevi Fountain, St. Peter's Basilica, and so on.
What free things can you do in Rome in summer?
There are many free things to do in Rome in summer such as visiting the Trevi Fountain, enjoying a meal in a cute outdoor cafe, exploring the pizzas, strolling through the Travestere neighborhood, and marveling at the Colosseum lit up at night.
What events should you attend in Rome in summer?
A few top events that you should attend in Rome in summer are Republic Day, Ferragosto, Feast of St. John, and more.