Explore Rome in Summer | Weather, Things to do, Packing Checklist, Travel tips & More
Contents
With a rich history and culture, Rome is the perfect city to visit throughout the year. This Eternal City dates back to ancient times and is renowned as one of the most romantic cities in the world. Whether it is a history tour of the Colosseum or making a wish at the Trevi Fountain, there is no shortage of places to visit and things to do in Rome. One of the most popular times to visit Rome is in summer when the weather is warm and eating gelato while sitting beside a fountain in Piazza feels like nothing short of an accomplishment. If you plan a visit to Rome in the summer, here is what you need to know.
Why visit Rome in Summer?
1. Good Weather
Sure, Rome in summer is hot but it also means clear skies, longer days, and a lower chance of rainfall. As a result, you can truly enjoy the city like the Italians do. Start exploring the city early and take a long lunch in the afternoon and continue sightseeing till late at night.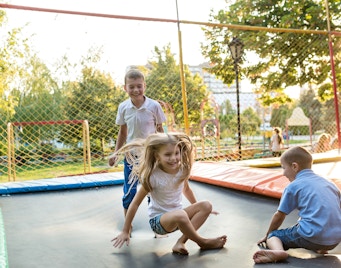 2. Lots of Outdoor Activities
The summer season also means that you can spend more time outdoors in Rome. Sit beside the Trevi Fountain, stroll around the parks, or visit the monuments late at night when everything is lit up beautifully.
3. Plenty of Festivals and Events
You will find a lot of festivals and fun events to enjoy in Rome in summer that will make your trip even better. From film festivals to art exhibitions, there are many things to see and do in Rome in summer.
4. Peak Tourist Season
This is also the peak tourist season so, if you love to meet new people then this would be a great time to plan your visit. You will end up interacting with people from different cultures and countries during this time.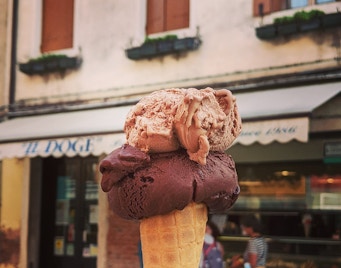 5. Perfect Time for Gelato
Of course, eating gelato is a must when visiting Rome and there is no better time to do that than the summer season. There is nothing more satisfying than eating gelato during the hot weather as you stroll through the streets of Rome city.
What to Look Out for in Rome in Summer?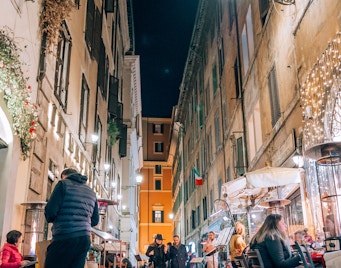 1. High Temperature
Although Rome in summer means clear sky and dry days but it also means high temperature. The night and mornings are cool but the afternoons can be really hot, with temperatures going as high as 45°C.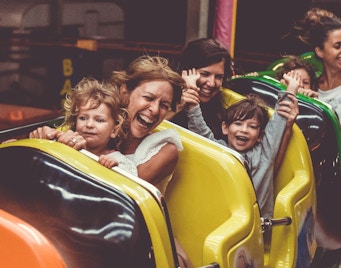 2. Lots of Crowds
If you don't like crowds, then summer is a bad time to visit Rome as the city is crowded with vacationers. Families, couples, and everyone is visiting the city at this time to enjoy the weather and the long vacation days.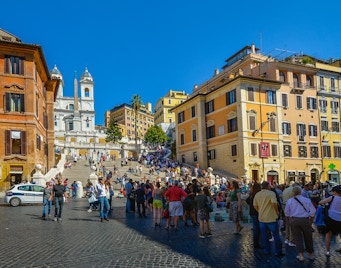 3. Increased Flight and Accommodation Costs
Another important thing to keep in mind when visiting Rome is that the prices of flights and hotels are high in summer. This is because more tourists are visiting and booking everything in advance.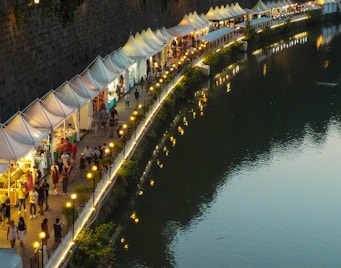 4. Sold Out Events
While there are a lot of festivals and events to attend in Rome in summer, you should also remember that most of these tickets are sold out months in advance. So, plan and buy your tickets beforehand if you wish to attend any of these festivals or concerts.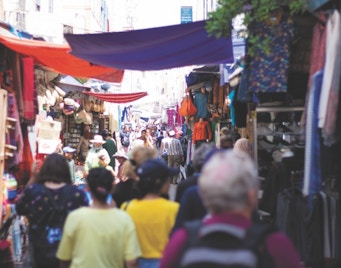 Longer Queues at Attractions
If you don't have skip-the-line tickets, then you will also end up standing a long time in the lines outside the attractions in Rome in summer.
What to Wear?
If you are planning a visit to Rome in June, then cotton clothes are going to be your best friend for this trip. Rome can become hot in summer, especially during the daytime, so wear loose and lightweight clothes to avoid sweating. You can wear shorts, skirts, dresses, etc. to stay cool but do cover up your knees and shoulders when visiting religious places in Rome.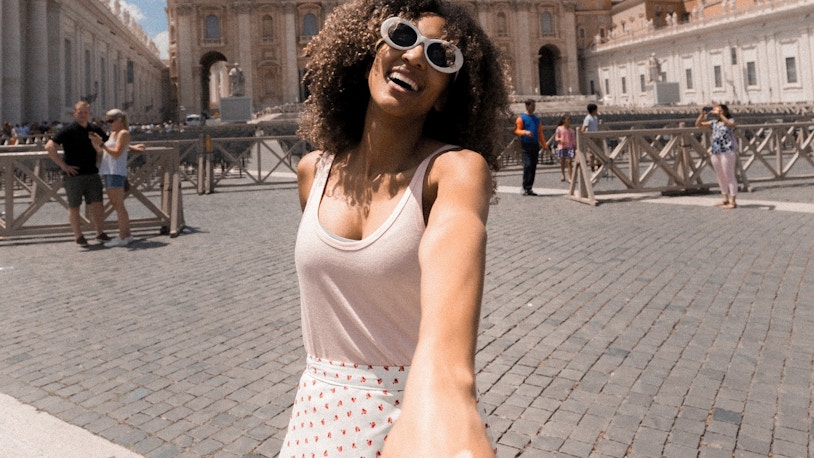 What to Wear in Rome in Summer?
Rome can be a little hot in the summer season so it is recommended to wear cotton and eating clothes. 
T-shirts with shorts are perfect for Rome in summer.
Dresses and skirts are also acceptable just keep in mind to cover your knees abs shoulders when visiting a church.
Visitors can also wear long sleeve cotton t-shirts and light pants to prevent tanning when exploring the city.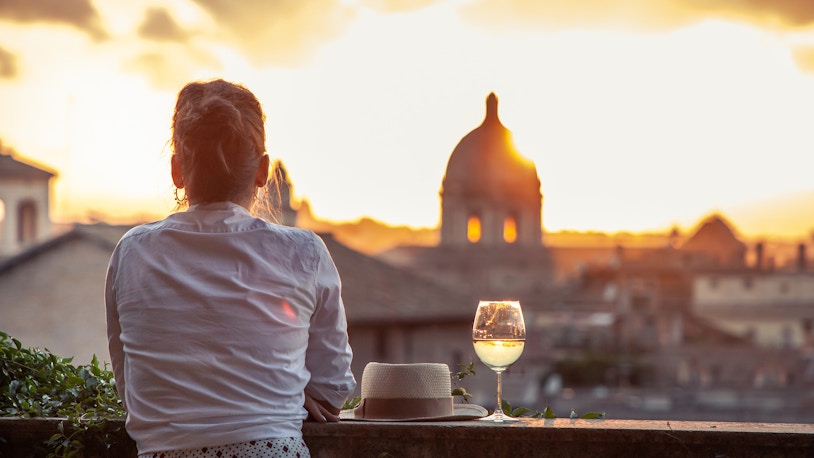 What to Pack for Rome in Summer?
Cotton and rayon clothes - The summertime in Rome is hot and sweaty so it is recommended that you pack cotton and rayon clothes that can easily absorb the sweat.
A pair of walking shoes or sandals will also come in handy when you are exploring Rome in summer.
Take wet wipes, sun hat, sunscreen, and cooling towels on your trip.
Shorts and skirts - Enjoy your trip to Rome in summer by wearing comfortable shorts and skirts while staying cool in the hot weather.
Do take long pants and a shawl to cover up your knees and shoulders when visiting a church in Rome.
Events in Rome in Summer Republic Day
Date: 2 June 2022
The Italian Republic Day on 2nd June is celebrated every year with a parade and fireworks. On this national holiday, the president of Italy lays a wreath on the tomb of the soldiers that died during WWI.
Know More Corpus Christi
Date: 16 June 2022
A famous festival to attend in Rome in summer is Corpus Christi which includes a flower procession at 6 PM followed by a feast. The festival features a flower petal carpet and a mass and a procession under the Pope
Know more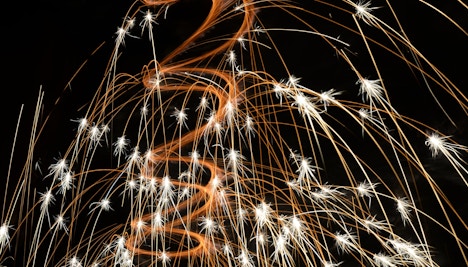 Feast of St. John
Date: 24 June 2022
Another important day to celebrate in Rome in summer is the Feast of St. John on 24th June every year. It occurs in front of the San Giovanni Church of Laterano and features a traditional meal including snails and a suckling pig. Apart from the meal, there are fireworks and several converts to enjoy in the city as well.
Know more Saints Peter and Paul Day
Date: 29 June 2022
Every year on 29th June, Rome celebrates two important saints in Catholicism - St. Peter and St. Paul. The celebration includes masses, infiorata, a huge collection of flowers, and fireworks near Castel Sant'Angelo.
Know More Lungo il Tevere
Date: 3 June 2022 - 2 September 2022
Lungo il Tevere is a popular summer festival in Rome that begins on 3rd June and is held throughout the summer season. There are many pop-up shops, food stalls, art vendors, live music, etc. to keep you entertained. The festival is held on the west side of the Tiber river and is perfect for a family-friendly excursion.
Know More Rock in Roma
Date: 10 June 2022 - 11 September 2022
For music lovers, Rock in Rome is a great rock-music event to attend in Rome city. This festival was started in 2002 and has featured many famous artists over the year including Cigarettes After Sex, Deep Purple, Herbie Hancock, and more.
Know More Ferragosto
Date: 15 August 2022
Marking the start of summer holidays in Rome, Ferragosto is an annual festival that celebrates the Festival of Emperor Augustus practice and the traditions of the Assumption of the Virgin Mary day. You will find lots of events and concerts held along the Tiber on this day.
Know More Festa Della Madonna Della Neve
Date: 5 August 2022
Also known as Our Lady of the Snows, this festival is celebrated on the 5th of August every year at the church of Santa Maria Maggiore. To honor the saint, confetti and fresh white petals are scattered around in the form of snowfall.
Know Before you Visit Rome in Summer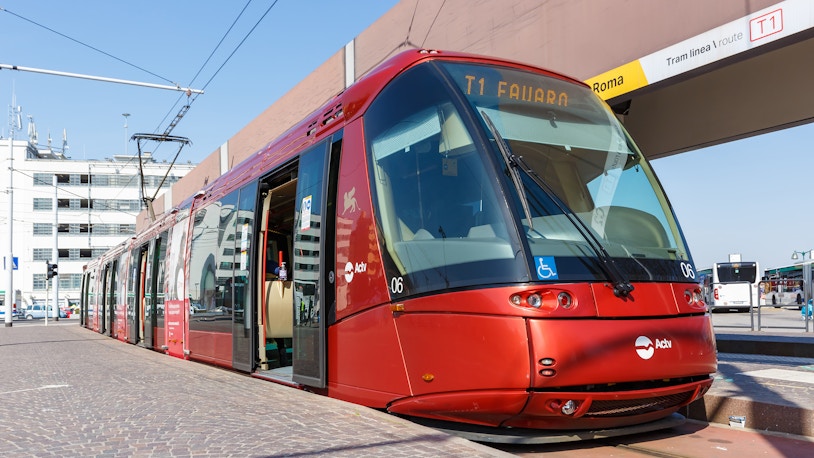 Getting Around Rome in Summer
When you are planning a trip to Rome in summer, you also have to consider getting around the city. While Rome is huge, public transportation makes it easy to roam around the city. 
Metro: There are two metro lines - A and B that connect most parts of the city and run from 5:30 AM to 1:30 AM every day. 
Bus: One of the best ways to travel around Rome is by using the bus network here. There are around 338 bus lines and 22 night buses that connect over 8,000 stops all over Rome city.
Tram: There are 6 tram lines that one can use to travel to parts of Rome that are not accessible by metros or buses.
Urban Railway: Finally, you also have an urban railway system with three lines to connect to reach Giardinetti, Lido, and Viterbo.
Where to Stay in Rome in Summer
As Rome is a popular tourist destination and receives millions of visitors every year, there is no shortage of hotels or hostels here. In summer, the accommodation prices can be a little high but if you book in advance then there is nothing to worry about.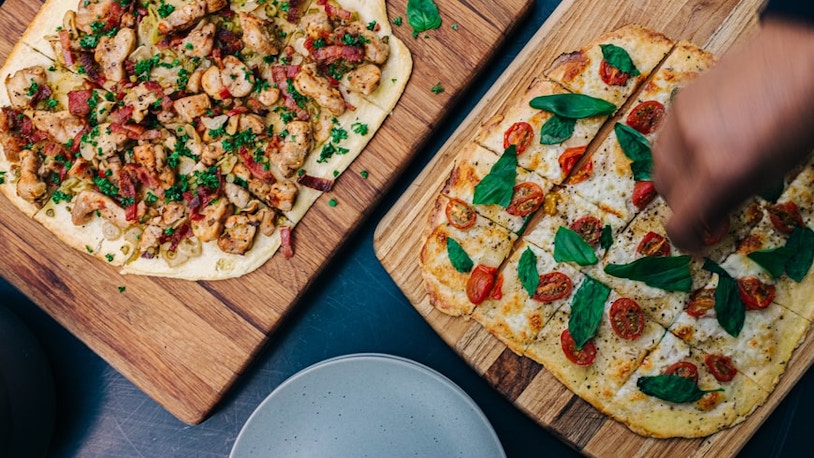 What to Eat in Rome in Summer?
Pizza: Of course, a trip to Rome without trying the iconic Italian Pizza is a trip incomplete. Pizza is a staple food in Rome and there are different varieties and toppings for you to choose from. 
Gelato: Another iconic Italian dish that you cannot miss out on is the Gelato. You can choose to have an exotic chocolate-covered gelato or a mix of icy flavors during the hot summers in Rome.
Caprese Salad: If you are looking to eat something light in Rome in the summers, then Caprese salad is a must-try. The salad comprises fresh tomatoes, basil, buffalo mozzarella, and a little bit of olive oil and balsamic.
Cacio E Pepe: One of the top comfort foods in Rome, Cacio E Pepe is simple yet wholesome. This dish is made using pasta, black pepper, and Pecorino Romano cheese and is perfect to combat the summer heat in Rome.
Carbonara: Another popular pasta dish to eat in Rome is the Carbonara. It is cooked with spaghetti, guanciale, and rigatoni. There is a whole egg or egg yolk added to make it creamy and it is served with a topping of black pepper.
Frequently Asked Questions About Visiting Rome in Summer
Is summer a good time to visit Rome?
One can visit Rome throughout the year as there is something to experience all year round. However, summer is an ideal time to visit Rome as the weather is better with clearer skies and longer days. Plus, there are plenty of festivals and events happening in the summer season that you won't want to miss.
How hot is Rome in summer?
Rome in summer can be extremely hot with the average temperature around 45°C. However, if you are okay with the heat, then it is a great time to visit as the days are 13-16 hours long so you have more time to explore.
What is the average temperature in Rome in summer?
The average temperature in Rome in summer is around 17 - 45°C.
Is it sunny in Rome during summer?
Rome experiences sunny and clear days for most of the year, especially in the summer months. Make sure you pack enough sunscreen and a pair of sunglasses if you are traveling to Rome in summer.
Is it windy in Rome during summer?
It is not too windy in Rome in summer as the average wind speed is around 6 mph.
Does it rain in Rome during summer?
The summer season in Rome is mostly dry and sunny so, there are fewer chances of rainfall. The average rainfall during these months to expect is 20 mm.
What clothes to wear in Rome in summer?
Since Rome is hot in summer, visitors are recommended to wear cotton and rayon clothes. Shorts, t-shirts, dresses, skirts, etc. are perfect to enjoy the summer weather in the city.
Is Rome cheaper in summer?
Rome becomes a little expensive in summer as it is the peak tourist season. The hotels are in high demand and the attraction tickets get sold out in advance, resulting in a price hike for the tourists.
What are some things to do in Rome in summer?
Some popular activities to enjoy in Rome in summer are sightseeing, museum hopping, strolling in the gardens, visiting the piazzas in the evening, and so on.
Rome is a safe place to visit but you should always be careful of scammers and thieves when exploring the city. Avoid buying tickets in black and stay aware of your belongings at all times.
What can I see in Rome in summer?
During the summer season, there are many beautiful attractions to visit in Rome such as the Colosseum, Roman Forum, Trevi Fountain, St. Peter's Basilica, and so on.
What free things can you do in Rome in summer?
There are many free things to do in Rome in summer such as visiting the Trevi Fountain, enjoying a meal in a cute outdoor cafe, exploring the pizzas, strolling through the Travestere neighborhood, and marveling at the Colosseum lit up at night.
What events should you attend in Rome in summer?
A few top events that you should attend in Rome in summer are Republic Day, Ferragosto, Feast of St. John, and more.