Ultimate Guide to Rome Pantheon Opening Hours: Mass Timings & Best Time to Visit
Contents
Rome Pantheon Opening Hours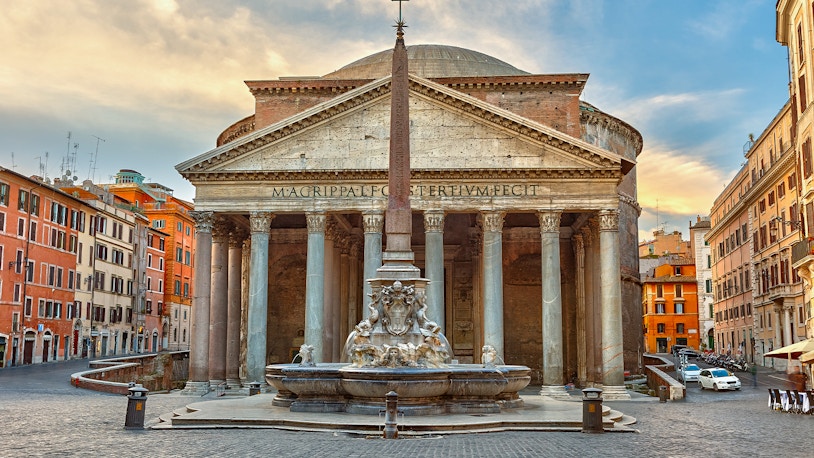 General Timings: Open daily from 9:00 AM to 7:00 PM
Last admission: 6:30 PM
Closed on: 1st January, 15th August and 25th December
Special Timings:
First Sunday of the month: Free access
Liturgical activities: Access interrupted one hour before Holy Mass (5:00 PM on Saturdays and days before holidays, 10:30 AM on Sundays and holidays).
Rome Pantheon Mass Timings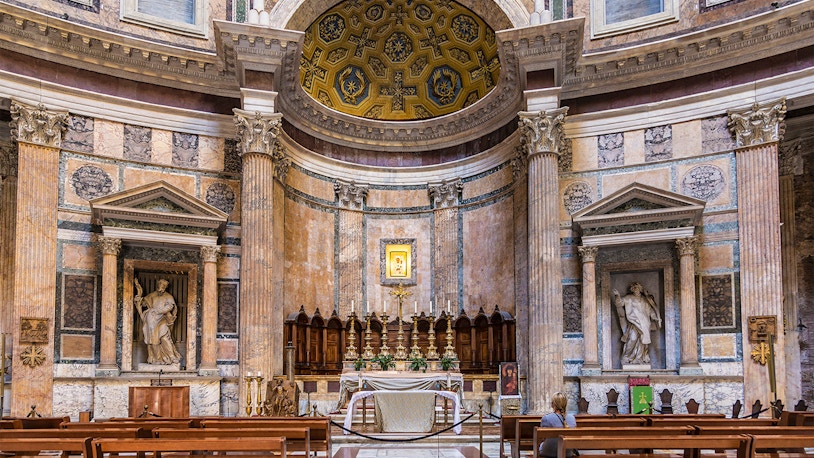 The Pantheon in Rome hosts two masses every week:
Saturday: 5 PM in Italian
Sunday: 10:30 AM in Italian
The Pantheon is also open for Christmas Mass on December 25th, but the exact timing for this mass is typically announced closer to the date.
What Is The Best Time To Visit Rome Pantheon?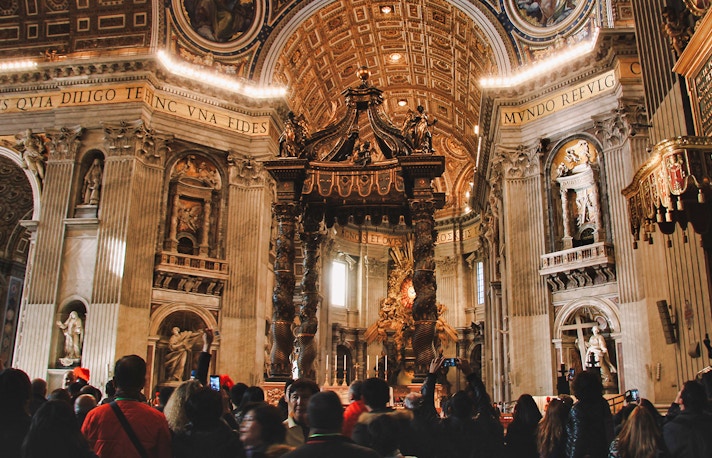 Peak Season vs Low Season
Peak Season (April to September): This period offers pleasant weather and longer daylight hours However, the Pantheon can get crowded during these months due to the high tourist influx. Arriving early in the morning or closer to closing time can help avoid the largest crowds.
Low Season (October to March): The winter months constitute the low season. While the weather might be cooler and some attractions have shorter opening hours, visiting during this time means fewer tourists. The Pantheon is likely to be less crowded, allowing for a more tranquil experience.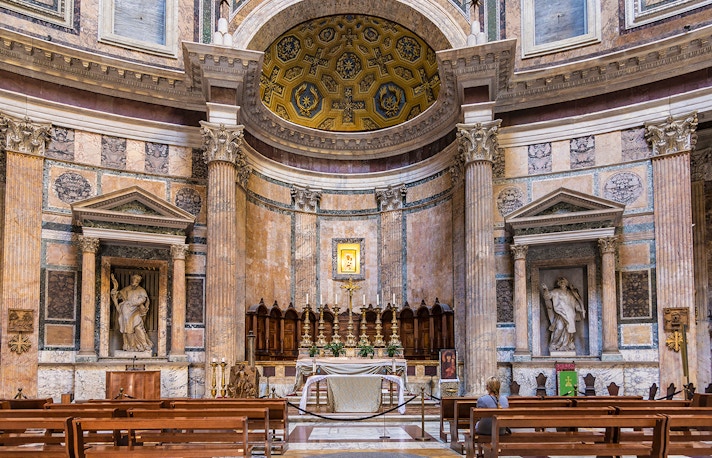 Weekday vs Weekend
Weekday: If you're looking for a quieter and less crowded experience, visiting the Pantheon on a weekday (Monday to Friday) is generally recommended. The attraction is likely to be less crowded, allowing you to peacefully explore and appreciate its beauty.
Weekend: On the other hand, if you prefer a livelier atmosphere and don't mind slightly larger crowds, weekends (Saturday and Sunday) could be suitable. Weekends often see more visitors, which can create a vibrant ambiance around the Pantheon.
Book Rome Pantheon Tickets and Tours
Frequently Asked Questions On Rome Pantheon Opening Hours
What are the opening hours of Rome Pantheon?
The opening hours of Rome Pantheon are from 9 AM to 7 PM with last entry at 6:30 PM.
Is Rome Pantheon open every day?
The Rome Pantheon is open from Monday to Sunday. However, it is closed on public holidays.
When is Rome Pantheon closed?
The Rome Pantheon is closed on public holidays for restoration and maintenance purposes.
How long should I spend at Rome Pantheon?
To have a meaningful experience, plan to spend approximately 1 to 2 hours exploring the Rome Pantheon.
What is the best time to visit Rome Pantheon?
The best time to visit the Rome Pantheon is during the low season (October to March) and on weekdays to avoid larger crowds.
Is Rome Pantheon open on public holidays?
Rome Pantheon is closed on the 1st of January, 15th August, and the 25th of December.
Should I visit Rome Pantheon on a public holiday?
It's advisable to plan your visit on non-public holidays to ensure the attraction is open and accessible.
What are the Rome Pantheon opening hours for mass?
The Sunday Mass at Rome Pantheon starts at 10:30 AM and the timing for Saturday mass is 5 PM.