A Guide to Visiting Rome in February | Attractions, Weather & Museums
Contents
It's impossible not to fall in love with all aspects of Rome: past and present are intertwined inseparably together throughout this timeless city. Taking a trip to Rome is a dream that many travelers aspire to, with good reason. This city has everything from rich culture, history, and beauty, to delicious food. Here's everything you need to know about visiting Rome in February.
Is February a Good Time to Visit Rome?
Visiting Rome in February offers the advantage of visiting during a low tourist season, which means cheaper hotel and airline accommodations. The weather is also on the milder side, hence February is a great month to explore the eternal City.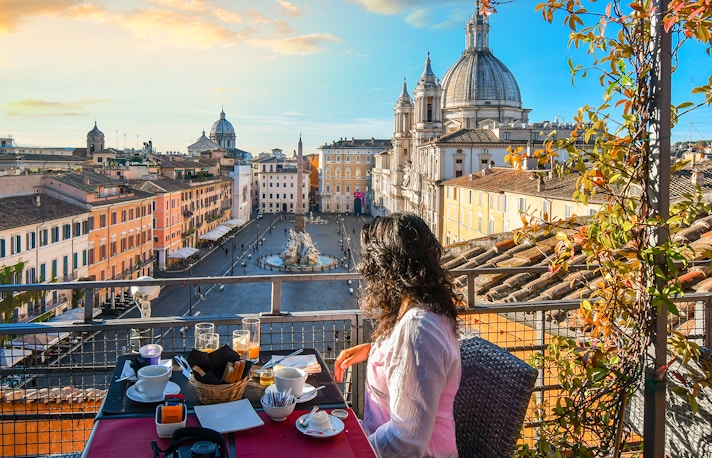 Why You Should Visit 
The cool and pleasant weather makes exploration easy. 
Since February is a low month, the city is less crowded.
You will encounter shorter queues. 
The accommodation during this month is cheaper.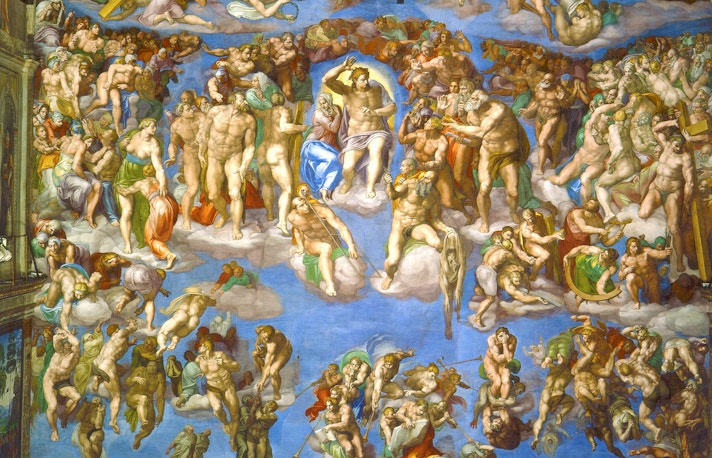 What to Look Out For
The weather may be cold and damp. 
There are strong chances of rainfall. 
Due to the rainfall, you might have to stay indoors for longer periods.
Overview of Weather in Rome in February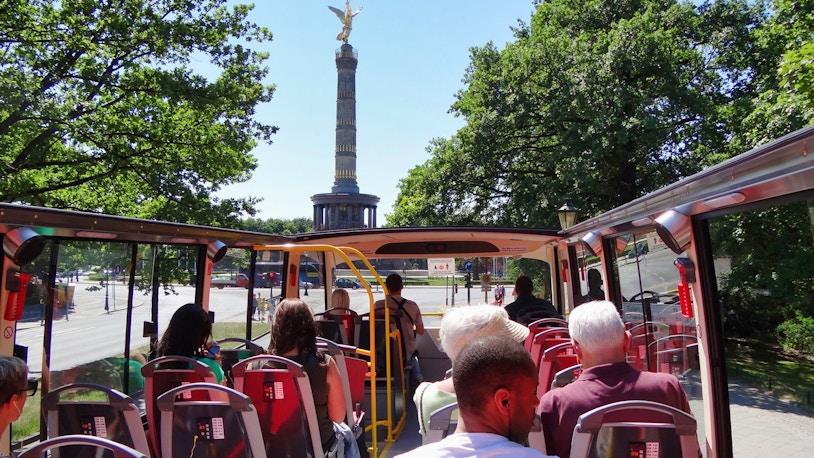 In February, the weather in Rome is very cold with some of the coldest temperatures of the year. With highs of 14°C, the average temperature is 9°C. At least eight hours of sunlight are expected each day, giving you plenty of time to sightsee and shop. While not the best time to tan, it's a great time to explore the city and see the sights without feeling too hot due to the humidity and heat.
Average Temperature: High - 14 C Low - 4°C
Average Rainfall: 2.4 inches 
Daily Wind Speed: 13.0 mph 
Temperature of the sea: 13.9 °C
Best Time to Visit Rome
Best Things to do in Rome in February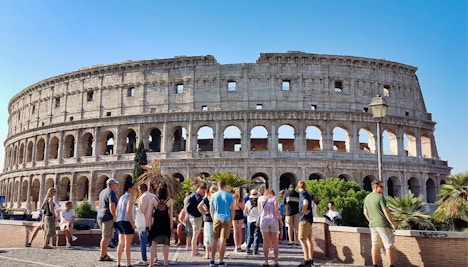 1. Roman Colosseum
City Landmark
Located in the center of the city, the largest ancient amphitheater ever built still holds true to its title. It's no surprise that the Colosseum continues to be a tourist attraction, even without gladiator fights. The old arena is mostly in the spotlight, and millions of tourists come from around the world to see it. In January, you can observe the marvel closely and afford to enjoy its aura all to yourself since it is a less crowded month.
Timings: 8:30 am – 7:15 pm
from €21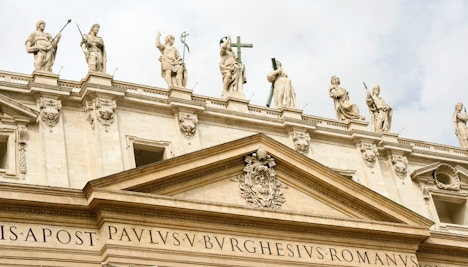 2. St. Peter's Basilica
Historic Basilica
When in Rome, make sure you visit this eye-catching architectural masterpiece that stands 136 meters high. Michaelangelo's La Pietra is one of his most remarkable works. Climbing the Dome of St Peter is another exciting and engaging activity that is popular with tourists, which offers a breathtaking view of Rome.
Timings: 8 am - 5:30 pm
from €27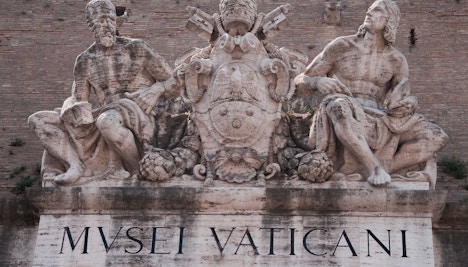 3. Vatican Museum
Museum
In the Vatican museum, you can take an amazing journey back in time. The Vatican Museums, in addition, to housing important art collections, archeology, and ethnology of the Apostolic Palaces, contain some of the most engaging and historically and artistically important sites as well. If you visit the museum during February, you may see fewer crowds, which will allow you to enjoy the museum in a calmer environment.
Timings: Fri - Sat: 8:30 am–10:30 pm | Mon - Thu 8:30 am–6:30 pm | Closed: Sunday
from €27.50 4. Sistine Chapel
Historic Chapel
We are all fortunate that Rome, Vatican City, and the world have access to the Sistine Chapel. The temple, which is known for its decoration as well as its role in choosing popes, is the place where popes are chosen and crowned. Despite the lack of architectural highlights, tourists are drawn to the Sistine Chapel by the frescoes that cover the walls and ceiling.
Timings: 9 - 4 PM
from €27.50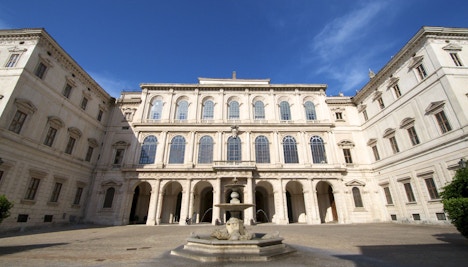 5. Palazzo Barberini
City Landmark | Art Gallery
With its striking design, artwork, and cultural influence, the Palazzo Barberini stands out among Roman Baroque palaces. Among the palace's famous fountains are the Piazza Triton and the Fontana Delle API. A collection of old paintings is housed inside the Galleria Nazionale d'Arte Antica, one of Rome's finest museums. Palazzo Barberini is located in the heart of Rome and has a prime location that is hard to ignore. 
February Timing: Tuesdays to Sundays: 10 am to 6 pm
Know More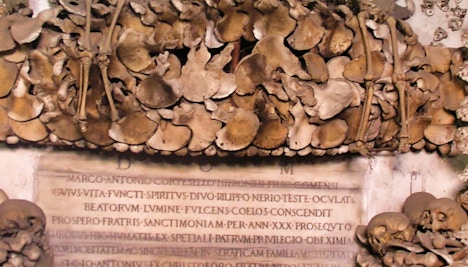 6. Roman Catacombs
Historic Catacombs
The Catacombs are the perfect place to discover the darker side of the eternal city. In Rome, only a few catacombs are open to the public. It is possible to explore them in the dark underbelly of the city, following in the footsteps of a society that was forced to bury its friends and neighbors. In each of the tunnels, there is a honeycomb-shaped burial niche along with ancient artwork that has survived.
Timings: 9 am - 12:pm | 4 pm - 6 pm
from €48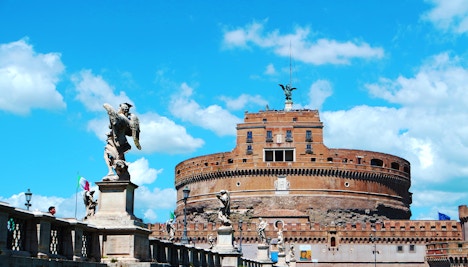 7. Castel Sant Angelo
Fortress | Architecture Landmark
Located on the banks of the Tiber River, Castel Sant'Angelo is one of Rome's most recognizable monuments. The alluring and strategically designed fortress has stood majestically and endured the toughest tests of time. The building was once a mausoleum but has since been used for a variety of purposes. Currently, the National Museum of Castel Sant'Angelo resides in this important building in Rome.
Timings: 9 am - 7:30 pm
from €25
8. Roman Pantheon
City Landmark
Rome's most complete ancient structure has survived for two millennia because of its architecture. Because the Pantheon is so simple and well designed, it is still largely intact. Because of its age, condition, and beauty, it is one of the most popular tourist attractions in Rome and is included in tours of the city's ancient sites. As a temple dedicated to the most ancient planetary gods, it was the work of Marcus Agrippa, son-in-law of Emperor Augustus.
Timings: 9 am – 7 pm
from €5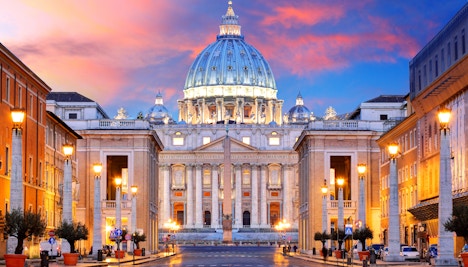 9. Trastevere Neighborhood
City Street
Trastevere is often referred to as a 'true Roman neighborhood', as it is one of Rome's most vibrant, lively, and fun neighborhoods. Visiting this place during February in the cool, pleasant weather, strolling around this area with its artisan shops, trattorias, cafes, and brewpubs makes for a pleasant evening stroll. It is highly recommended to go on a food trial here.
Know more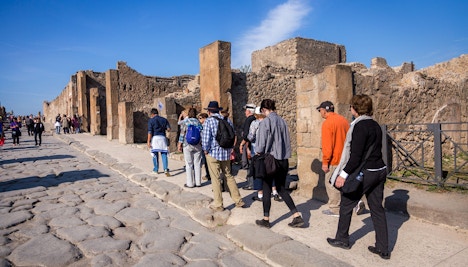 10. Pompeii
Day Trip | Learning Experience
Even if you're only in Rome for one day, you might consider taking a day trip and heading out of the city if you're there for more than a few days. Pompeii is an excellent option and is actually one of the most popular day tours from Rome. This ancient Roman city was buried under lava and ash when Mount Vesuvius erupted, becoming a UNESCO World Heritage Site. There are ruins and remains to see when you are here.
Know More
11. Borghese Gallery
Art Gallery
In Rome, the Galleria Borghese is a must-see for anyone who considers themselves an aesthete. The gallery houses one of the world's finest private art collections, including works by Bernini, Raphael, Titian, Rubens, and Canova! It is located in the Villa Borghese, the third-largest public park in Rome and a landscape garden. The Villa also has a gift for nature lovers, you can have a chance to row a boat and enjoy Rome's natural beauty.
Timings: 9 am to 7 pm
from €21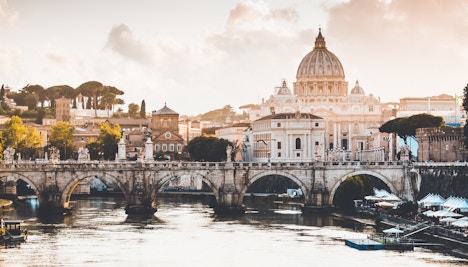 12. Piazza Navona
City Square
Rome's Piazza Navona is one of the largest and most beautiful squares in the city. It is one of the most attractive tourist destinations in the city, as it has three lavish fountains, the Fontana dei Quattro Fiumi, the Fontana del Moro, and the Fontana di Nettuno; as well as churches and palaces of Roman architecture. Artists, painters, and musicians of the area add a lively atmosphere to the square, making it more attractive to tourists.
Festivals in Rome in February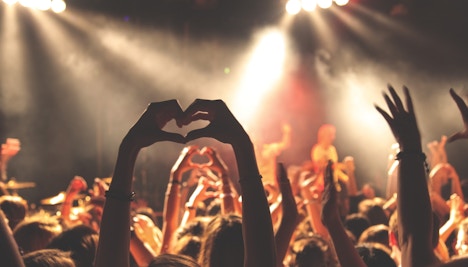 The Carnevale 
Venue: City-wide
Dates: Early February
The biggest gala in Rome is Carnevale, which occurs in February, lasts for about 10 days, and starts 40 days before Easter. Roman Catholics use this celebration to unwind before entering a more serious period of fasting and prayer called Lent. As Ash Wednesday (the official start of Lent) approaches, large parties, parades, and masquerades take place on the weekend before Martedi Grasso or Fat Tuesday.
Know more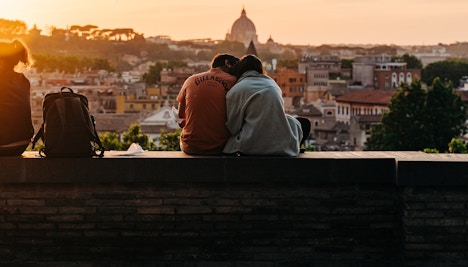 Valentine's Day 
Venue: Throughout Rome
Dates: February 14
It is believed that Valentine's Day originated in Italy, where this romantic day is celebrated as a feast day for St. Valentine (San Valentino), a third-century priest. The emperor did not approve of the early Christian saint's practice of marrying couples in secret, so he was martyred on February 14, 269, as a result. As in the United States today, Romans also celebrate their love by giving their loved ones flowers, chocolates, and cards.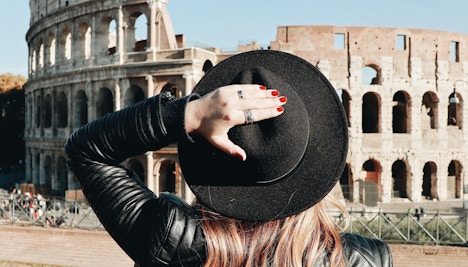 Saint Faustino's day
Date: February 15
Saint Faustino's day, also known as single's day in Rome, is a holiday in the city that falls on February 15th each year. The day is celebrated by young singles who take to the streets to enjoy a day of fun and revelry.
Events in Rome in February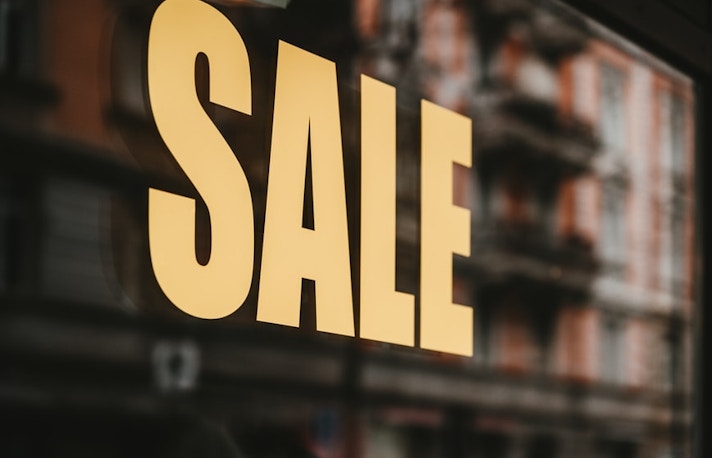 Saldi Sales
Dates: Jan - March
Throughout the warm and cold seasons, the Italian government regulates Saldi (sale day) twice a year. During the winter, sales begin in January and continue through early March until all winter merchandise is sold out. If you are visiting Rome in February then it's the perfect time for tourists to get in on the action and pick up great bargains, particularly on fashion and accessories.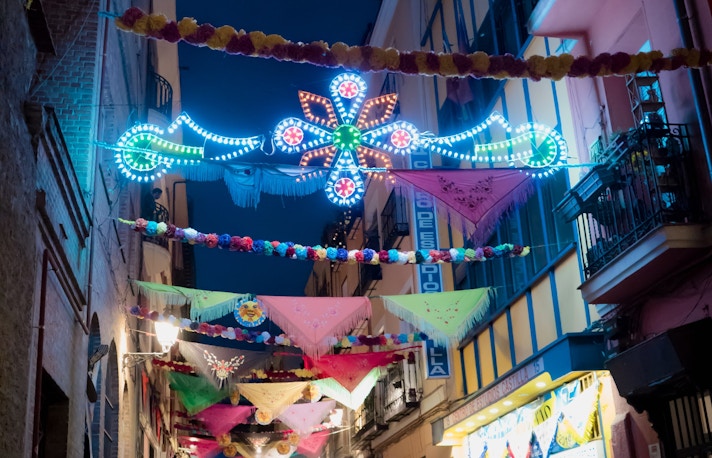 Capodanno Cinese
Dates: Jan/Feb
Every year, the Chinese New Year festival attracts many visitors. Rome's colorfully decorated streets and its dragon parade are popular attractions among tourists and Romans alike. Because the Chinese New Year festival takes place in the city center of Rome, the streets can get crowded. Traditionally, visitors associate the festivities with the main event held in Piazza Vittorio Emanuele. You can observe a majestic parade during this event as well.
Know Before You Visit Rome in February
Travel Essentials
What to Wear
What to Pack
Transport
Stay
Food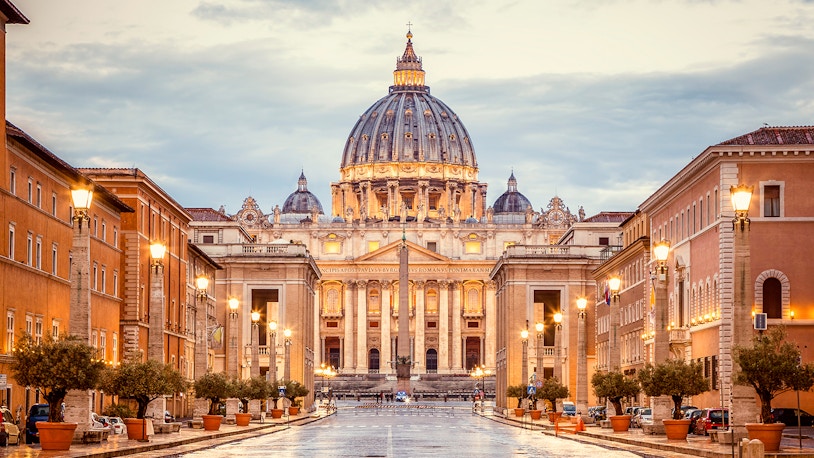 Time Zone: GMT +1
Currency: Euro | €
Country code: +39
Emergency numbers: 113 (Police), 118 (Ambulance), 115 (Fire Department)
Rome Travel Guide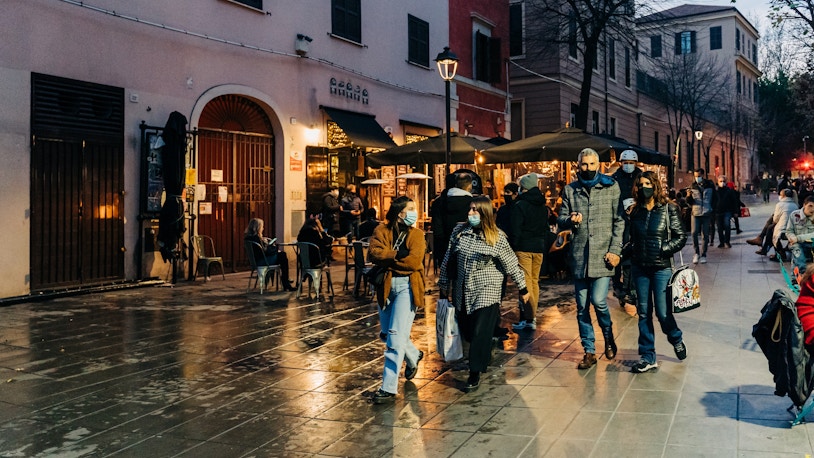 What to Wear in Rome in February
Comfortable walking shoes are a must in this season. Ankle boots, knee-high boots are some of the best choices. 
Warm socks and gloves are necessary to protect your hands and feet from the cold. 
Long trousers and pants are the go-to while you are visiting Rome in February. 
Long sleeve tops are something that should be in your luggage, you can also bring some short sleeve ones for layering.
Woolen sweaters and cardigans will be your best friends this season. 
A waterproof jacket or a raincoat is mandatory as it can rain anytime in February.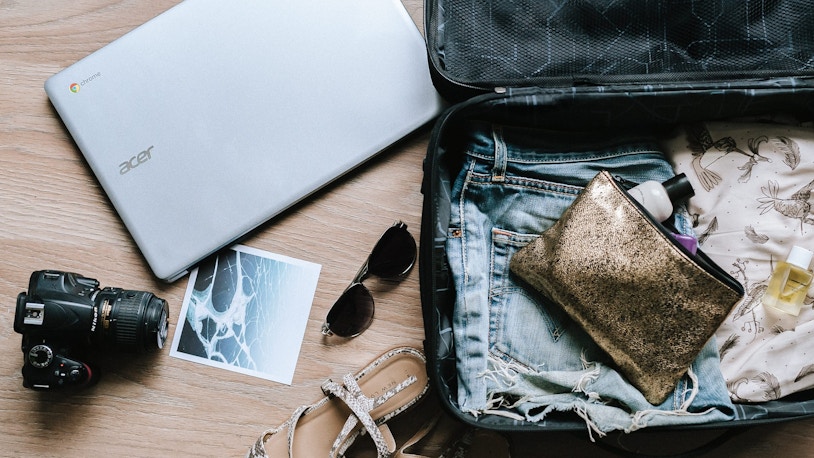 What to Pack in Rome in February
Carry an umbrella as it can rain unexpectedly.
A Water-resistant bag, maps, and a travel guide are a must.
Pack for drenching showers. Keep rain boots, raincoats, and water-resistant jackets in handy. 
Sunglasses are also recommended as the sun may be low and bright.
Comfortable walking shoes to ensure your feet don't get sore at the end of the day.
A type E or type C plug would be sufficient in Rome.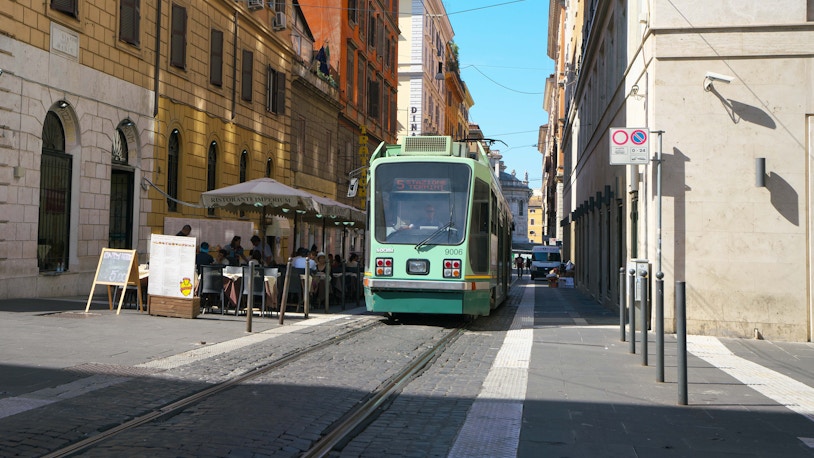 Getting Around Rome in February
By Metro - The easiest and fastest method of traveling in Rome would be taking the Rome metro network. With 73 stations, the network has a total length of 60 km. The lines are A, B - plus B1 - and C. At Roma Termini, lines A and B meet; line C is automated and intersects line A at San Giovanni.
By Tram - Another popular way of traveling in Rome is using trams. Overground rail transport in Rome includes tramways, suburban and urban lines that serve the city of Rome as well as an express train to Fiumicino Airport. The majority of Regional State Railways offer primarily suburban service with more than twenty stations scattered throughout the city.
By Bus - If the other two are not according to your liking and you prefer buses then remember, a comprehensive bus network is available in Rome, with three trolleybus routes already in operation and more being built.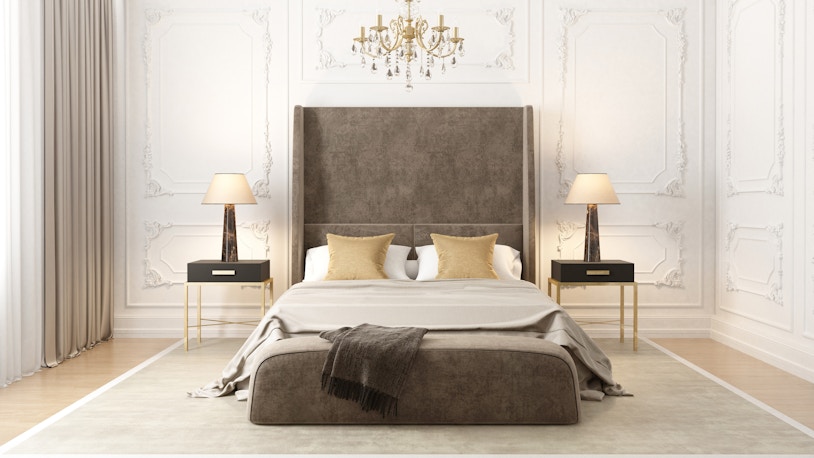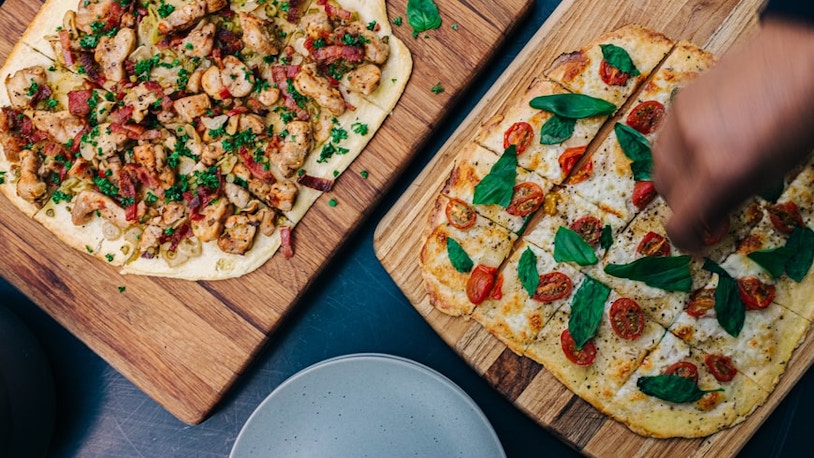 What to eat in Rome in February
With roots as an agricultural society, Italy has a thousand traditional recipes and dishes that each have their history and region associated with them. If you visit Rome in February the city will have some of the most mouth-watering delights to offer you during your trip:
Amatriciana pasta - The perfect dish for the cold season. This warm delicacy will make your frozen taste buds come back to life. 
Trippa - For all the non-veg food lovers this dish is a gift from the Roman gods. Despite being made with simple ingredients it delivers satisfying flavors. 
Frappe and Castagnole - For people with a sweet tooth, these sugary delights are the best choice. Grab one of these carnival sweets while taking a walking tour.
All Your Questions About Visiting Rome in February Answered
Is February a good time to visit Rome?
With low accommodation charges, pleasant weather, and fewer people around, February is a great time to visit Rome.
Is Rome cold in February?
Rome experiences a lot of transition in February. It is mostly a cold and rainy month with a few milder days.
How hot is Rome in February?
With the highest temperature being 54°F to 57°F, Rome is rather chilly during February.
Can you swim in Rome in February?
The sea temperature is quite low and not suitable for a swim. However, indoor pools with warmer water are a good option if you want to go swimming.
Is it sunny in Rome in February?
Despite being a cold month, you can experience at least eight hours of sunshine in Rome during February.
What clothes to wear in Rome in February?
If you are visiting Rome during February make sure to dress warm and comfortable. Long sleeve tops, warm sweaters, waterproof jackets, warm socks and gloves, and comfortable shoes are the best choices.
Is it rainy in Rome in February?
There are high chances of rain during February, the average rainfall during this month is 2.4 inches.
Is Rome expensive to visit?
Being one of the most expensive tourist cities in Europe, Rome won't be easy on your pockets. For a solo traveler, the expenses may be around 1184 Euros and for a couple, it may be approximately 2500 Euros. However, if you are visiting the ancient realm with your family of four your expenses may happen to be around 3200 Euros.
Despite being a big city, locals deem Rome as very safe to visit. You can take a night stroll without any worries.
What is the average temperature in Rome in February?
During February, the highest temperatures are 54°F to 57°F and the lowest is 37°F to 39°F.
What are the best things to do in Rome in February?
Visiting the city's historical attractions, taking a walking tour, having a food tour, attending an opera, enjoying Valentine's with your other half are some of the most enjoyable activities to do in Rome during February.
What are the best things to do with Kids in Rome in February?
If you have kids with you then attending a sports event, watching the carnival, going for food tours, and taking a bike tour are some of the most entertaining activities to do in Rome during February.
What are the main festivals in Rome in February?
The Valentines and Carnevale are the most awaited festivals in February.
What are the major events in Rome in February?
The Carnival, the holy week, and the Saldi sales are some of the most eye-catching events in Rome during February.